'Star Wars' Authors Cavan Scott and George Mann Talk Their Upcoming Book 'Life Day Treasury'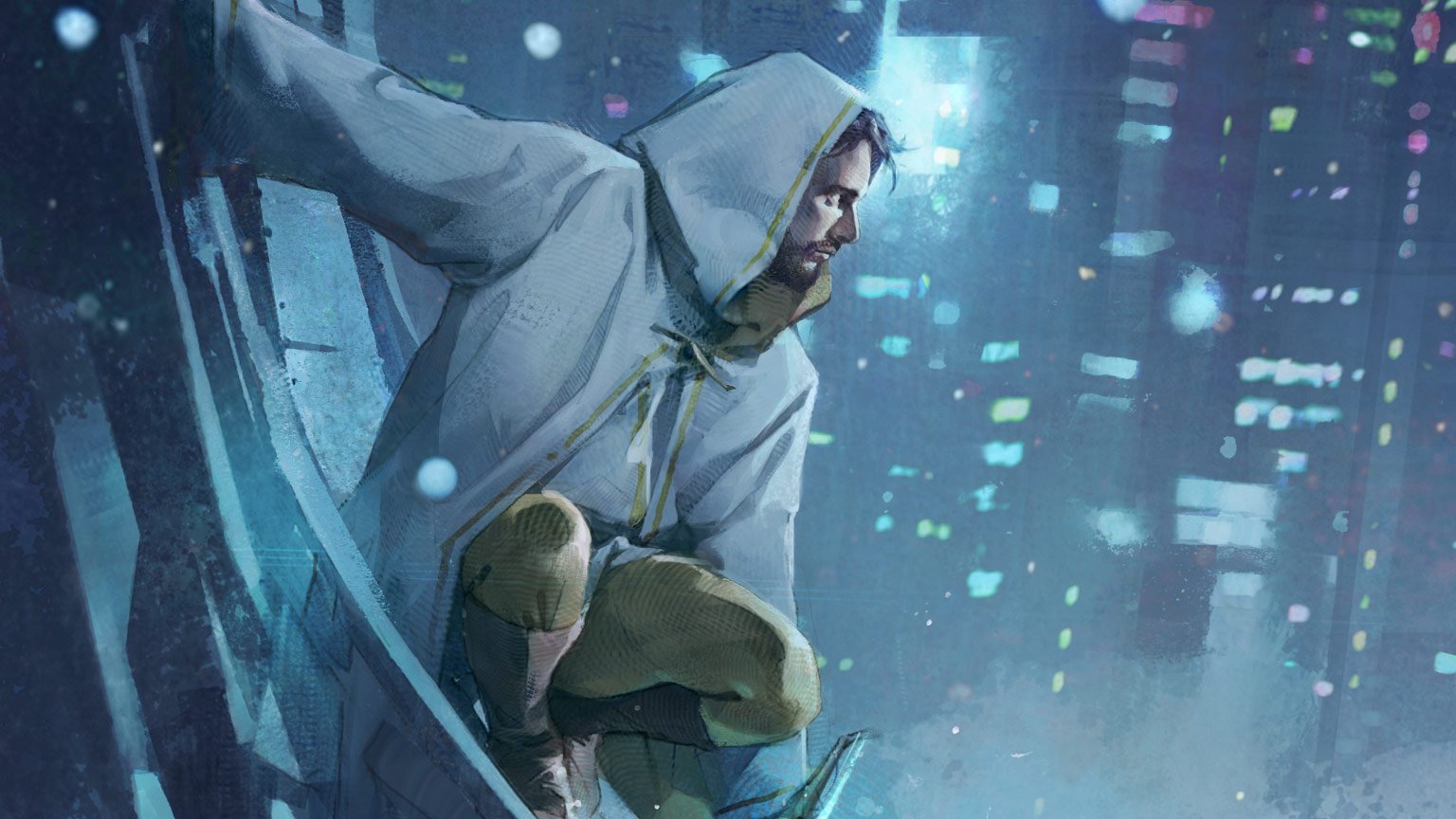 This month, Lucasfilm publishing launched the highly-anticipated High Republic event, an attempt to explore the state of the galaxy around 200 years before the events of Star Wars: The Phantom Menace through comics, books, and several other platforms like magazines. But that is not it for our slate of Star Wars books coming out this year. Timothy Zahn, for example, is publishing a new Thrawn novel, and we are just learning that Cavan Scott and George Mann will be putting out another book this September.
Life Day Treasury: Holiday Stories from a Galaxy Far, Far Away is a compilation of eight stories centered around the galaxy's big holiday, Life Day. It will also feature drawings from Grant Griffin (who worked with Mann in 2019's Myths & Fables and last year's Dark Legends). This was announced by StarWars.com yesterday, featuring also an interview with the authors. Cavan Scott explains how the idea for the book was conceived:
"When I made the original pitch for the book, [Lucasfilm Publishing creative director] Mike Siglain suggested that we bring George on board as he had already produced two wonderful books of Star Wars folklore, 'Myths and Fables' and 'Dark Legends.' Teaming up made total sense, especially as George and I have a long history of working together. Who wouldn't want to make up Christmas stories with one of their best mates? Of course, our friendship was severely tested when I insisted on playing 'Christmas In the Stars,' the galaxy's greatest festive album, on loop during our work sessions."
Mann added:
"'Life Day Treasury' is an idea that Cav had been talking about for some time, and I'd always thought it would make a brilliant book. We both love Christmas tales, from spooky fireside ghost stories to heart-warming winter fables, and it seemed such a good fit with 'Star Wars.'"
He also commented on artist Grant Griffin:
"Grant did such an amazing job illustrating 'Myths and Fables' and 'Dark Legends,' that there could only be one choice when it came to the artist for this book. He's a true inspiration, and he knows how to bring the mythic side of the 'Star Wars' galaxy to life."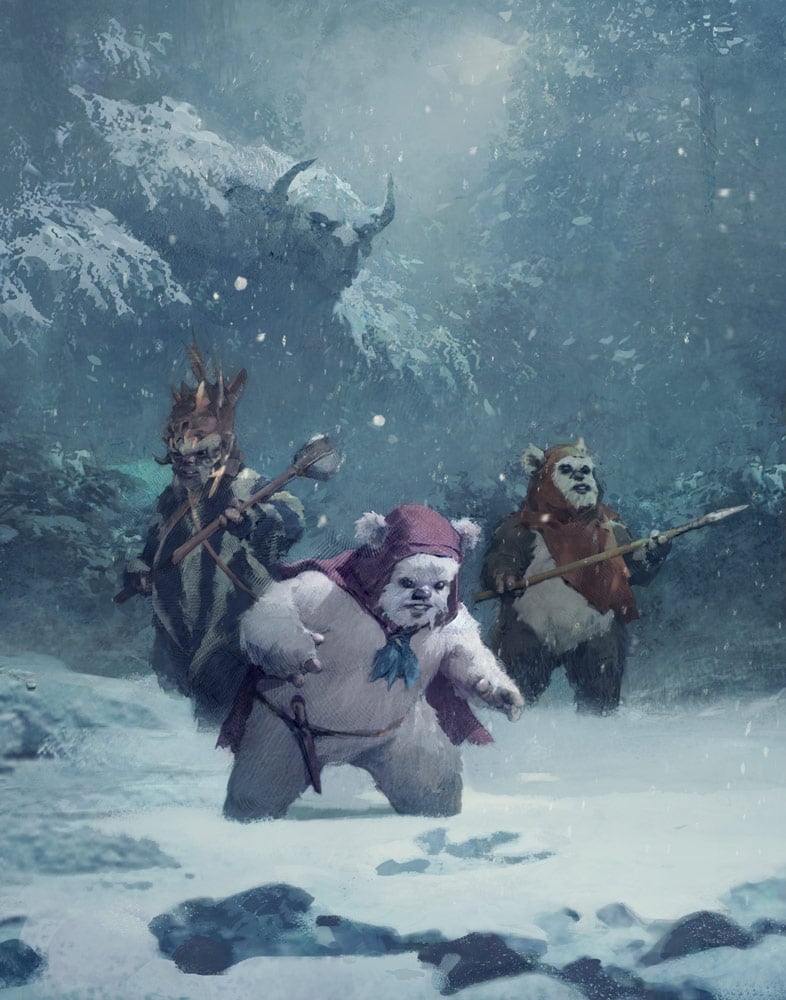 The elephant in the room is of course Scott's involvement with the other big project from Lucasfilm publishing, the High Republic. In fact, that period of time is also making an appearance in Life Day Treasury. About this, George Mann said:
"Cavan has been involved with the High Republic project since the very start, so it seemed like an obvious choice to set one of our stories during that time, and it was fantastic to be able to get involved with this exciting new era and to tell a story about Jedi Master Stellan 'on patrol' during Coruscant's winter festivities. It's inspired by that classic 'Christmas in the city' sub-genre, which shows a different side to the pomp and circumstance of the High Republic."
And that is not it for familiarity in this book, because the most adorable furry species in the galaxy is making a comeback. The Ewoks are back! (well, Porgs are also furry… guess that's up to the reader then). About them, Cavan Scott said:
"I think the first line in my original pitch for the book was 'Ewoks in snow. Anyone who talks to me about Star Wars knows my love of the furry little warriors and this seemed too good an opportunity to miss. Both George and I are huge fans of winter folklore and through stories like this we wanted to explore the customs and beliefs that had developed on a number of worlds in the galaxy, including, of course, the forest moon of Endor."
Mann then concluded the interview with some final thoughts:
"The 'Star Wars' galaxy is so rich and deep that you can tell almost any sort of story within it, and festive winter tales are no exception. These are the perfect stories to curl up with before the fire, sipping a hot blue milk."
Life Day Treasury: Holiday Stories from a Galaxy Far, Far Away will be released on September 7, 2021. It is available to pre-order now here.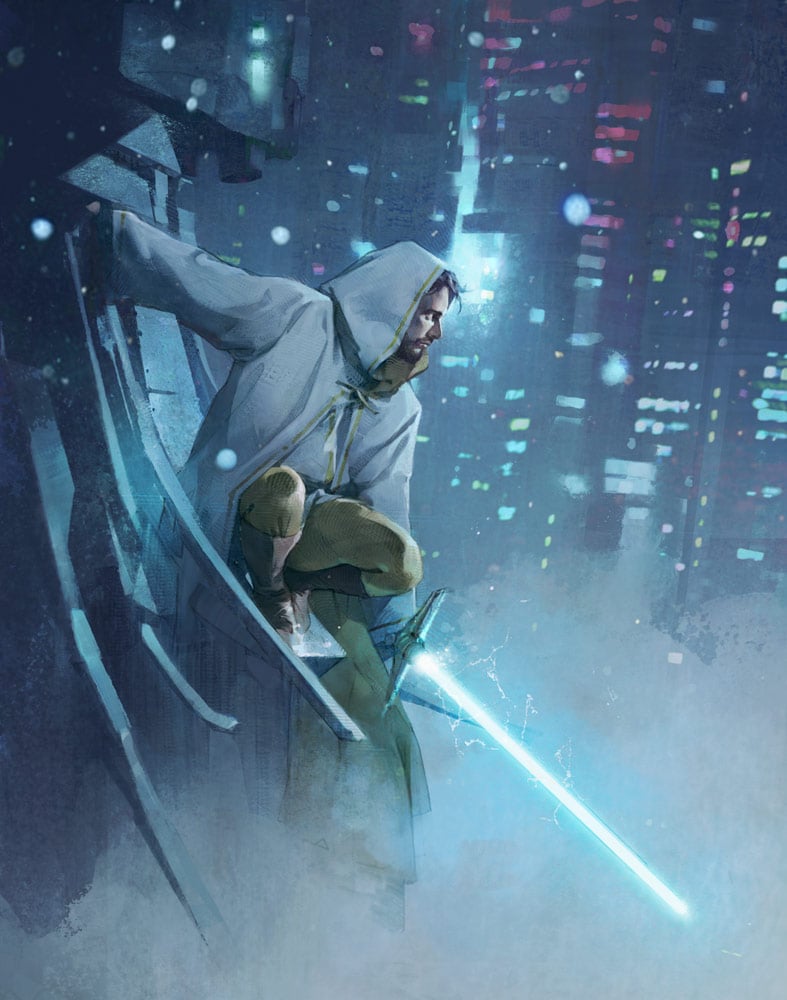 Miguel Fernández is a Spanish student that has movies as his second passion in life. His favorite movie of all time is The Lord of the Rings, but he is also a huge Star Wars fan. However, fantasy movies are not his only cup of tea, as movies from Scorsese, Fincher, Kubrick or Hitchcock have been an obsession for him since he started to understand the language of filmmaking. He is that guy who will watch a black and white movie, just because it is in black and white.