Riz Ahmed Says Bodhi Rook Will Not Be in 'Rogue One' Disney Plus Spinoff Series 'Andor'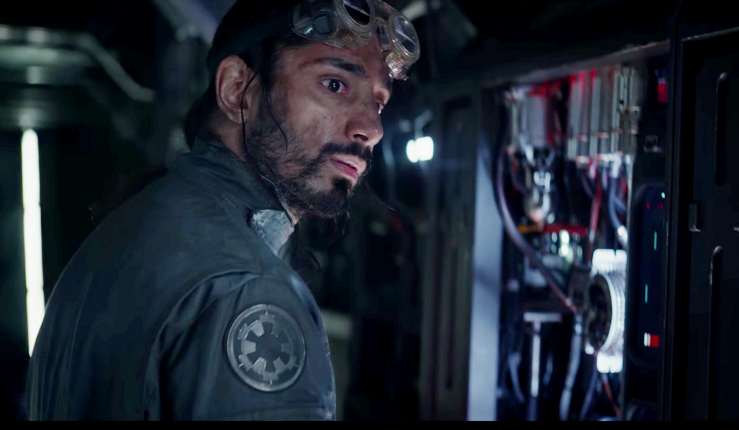 Actors who have been in Star Wars share a very universal post-Star Wars bond: they are forever asked about Star Wars. The latest example is Riz Ahmed, who played pilot Bodhi Rook in Rogue One, when he was asked about whether he is involved in the Rogue One spinoff Andor. It is a very brief part of his lengthy interview with The Hollywood Reporter, but you are here for the Star Wars bits, and the Star Wars bits we shall give you.
In The Hollywood Reporter interview about his breakthrough 2020, Riz Ahmed, among many things, was briefly asked about whether he might be appearing in the upcoming Rogue One spinoff Andor, a series centered around Diego Luna's Rogue One character Cassian Andor that will stream exclusive on Disney Plus in 2022. The Hollywood Reporter messed up details of the project by calling it a prequel "film" but they are indeed referring to Andor. When asked about the possibility of appearing, Ahmed goes further than just to say he won't appear:
"I just haven't heard of that, to be honest."
If he is really being honest, and he hasn't heard about the Rogue One prequel project, then he is really detached from Star Wars. As with other actors, he could be bluffing. For example, when we hear Liam Neeson say he would love to return for the Obi-Wan Kenobi series we have a hard time believing him. But with Riz Ahmed, who is now six years removed from when he filmed Rogue One, it is possible that will be his only involvement in Star Wars, especially seeing how much his career has exploded outside of the franchise this past year. On top of that a Bodhi Rook appearance would be a bit forced as he was an imperial pilot before the events of Rogue One, so if we saw him he would have to be with the Empire and what would be the reason for us to see him beyond fan service. It makes perfect sense that he is not involved, as much as we may have loved him because he DEFECTED! He DEFECTED!
So in our best Admiral Raddus voice, let us say, "Bodhi Rook, May the Force be with you."
John Hoey is the Lead Editor and Senior Writer for Star Wars News Net and the host of The Resistance Broadcast podcast
"For my ally is the Force, and a powerful ally it is."