Movie Trivia Schmoedown Star Wars Division Expanding This Upcoming Season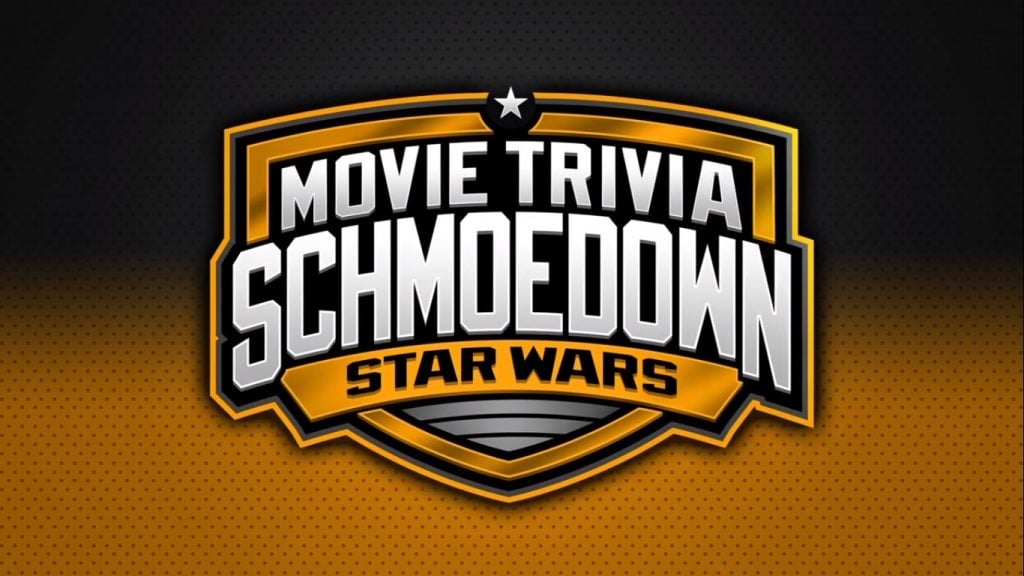 The Movie Trivia Schmoedown is a head-to-head movie trivia league created by Kristian Harloff and Mark Ellis (SWNN readers know both from the old Collider Jedi Council). The league has been growing every year, and that includes its Star Wars division which began in 2017, and that growth will now include your friends here at SWNN! If you're unfamiliar with the Schmoedown, here is a brief history of the Star Wars division, where you can find the show, and what the future holds for this new and exciting season.
If you like movie trivia, and especially Star Wars trivia, then you will really enjoy watching The Schmoedown and its Star Wars division, which can be found on their YouTube channel.
To catch you up, here is a brief rundown of the history of the division. The Star Wars division of The Movie Trivia Schmoedown started at Star Wars Celebration Orlando in 2017, when Ken Napzok won the title in front of 800+ people at the convention. Following this event, Star Wars voice actor Sam Witwer defeated Napzok for the championship at the Schmoedown Spectacular, in one of the greatest Star Wars trivia matches of all time. Since then, Alex Damon of Star Wars Explained has been the champion for two and a half years and has defended the title four times. The division heated up last year with some new players and a star performance by Andres "Ace" Cabrera, formerly of Collider Jedi Council. 
Schmoedown chairman Kristian Harloff has said the Star Wars division is "heating up" and and with that comes a growing list of contenders, which we are so happy to announce includes some of our SWNN staff and our crew on The Resistance Broadcast! From Harloff:
This upcoming season we are opening up even further and we are proud to welcome the writers and podcast hosts from SWNN into the draft. The draft takes place at 5PM PST JAN 29th on the Schmoedown YouTube channel."
We are so pumped to be joining the exciting and fun atmosphere of the Schmoedown, with so many fellow amazing Star Wars fans. It is a new adventure for the SWNN team and The Resistance Broadcast and we are happy to be a part of it. Here is the list of our staff entering the Schmoedown draft:
– James Baney, Lacey Gilleran, John Hoey, Chris Lyne, Josh Atkins, Miguel Fernandez, Alex Newman, David Wall, and Darby Harn
So this is where the fun begins! We hope you will be tuning in to root us on, but most importantly to enjoy the awesome content of The Schmoedown, which offers endless amounts of trivia and play-along-at-home entertainment. We will update you as more details emerge, including the draft results after January 29. May the Force be with us all!
Here is the most recent Star Wars championship match to give you an idea of what the show is like.