'LEGO Star Wars: The Skywalker Saga' To Feature 300 Playable Characters and Expand on Character's Stories Like Finn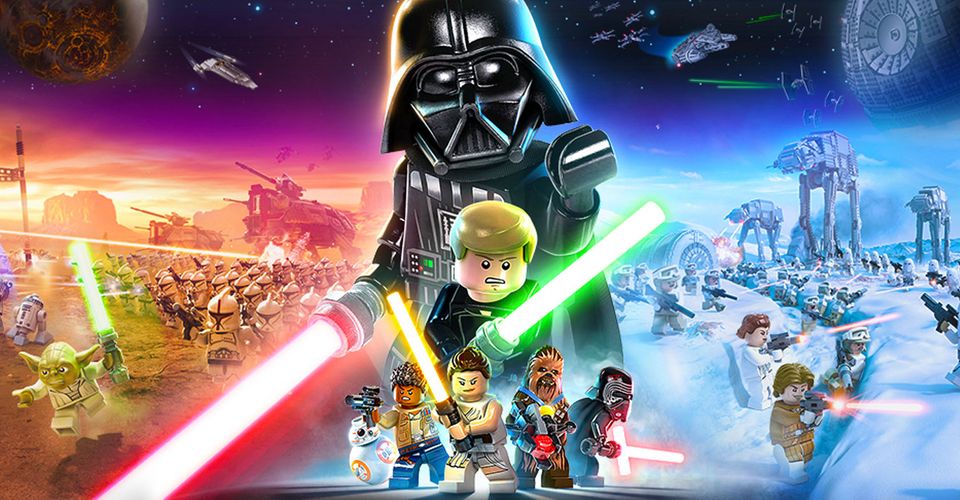 LEGO Star Wars: The Skywalker Saga aims to be the ultimate (blocky) Star Wars package.
While talking to the official PlayStation Magazine, Dawn McDiarmid, lead hub designer at TT Games, revealed that the upcoming action-adventure game will feature around 800 unique characters, and about 300 of them will be fully playable. And yes, that includes fan-favorite Babu Frik. Hey heeeyyyyyy!
Furthermore, the game will allow players to explore both planets and space battles across over 28 different locations. This time around, the older games' level-based structure is being mixed with open-world exploration. This is a result of the whole experience being rebuilt from the ground up with a new, shinier engine. McDiarmid also noted in the interview that players would be able to experience the story of the nine films in whichever order they want, with the added ability to collect and complete multiple quests at a time.
Another interesting comment from McDiarmid is that TT Games has a looked at parts of the films that could be expanded upon. For example, Finn's role in The Rise of Skywalker is getting a boost, as the creative says this is their "chance to put things right."
The news comes hot on the heels of Disney and Lucasfilm unveiling Lucasfilm Games, a new banner and hub for every new game based on their intellectual properties. Even though Lucasfilm is keeping the collaboration with EA (and probably WB Interactive) going, new Star Wars games from other studios are coming. We also heard rumblings of a Battlefront spinoff of sorts being developed as we speak, but nothing is concrete right now. Be sure to stay tuned for future developments.
LEGO Star Wars: The Skywalker Saga is finally arriving sometime next spring if no more delays happen. It will be available on PC, PS4/5, Xbox One, Series X/S, and Switch.
Francisco J. Ruiz is that guy who has watched Jurassic Park a thousand times and loves Star Wars. His hunger for movies is only matched by his love for video games. He graduated in English Studies from the University of Malaga, in Spain. As he keeps writing about what he enjoys (and doesn't) for websites all over, he's continuing his studies.