Alan Tudyk Tells Entertainment Tonight He Will Be Back as K-2SO at Some Point in Star Wars: Andor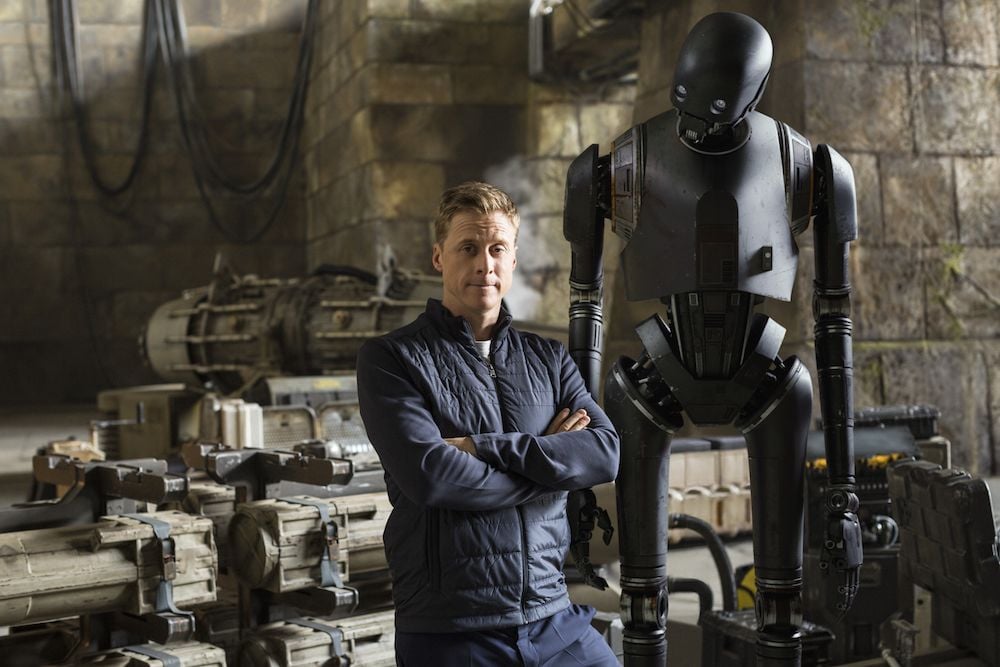 Star Wars fans, especially fans of Alan Tudyk's K-2SO, were recently disappointed to hear the actor reveal he is not involved with the debut season of the upcoming Disney Plus series Star Wars: Andor. But fear not, as he has reassured us we have not seen the last of the self-aware and cynical reprogrammed imperial droid just yet. He will be back!
In speaking with Entertainment Tonight's Ash Crossan, Alan Tudyk cleared up the confusion surrounding his involvement with the upcoming Disney Plus series Andor.
I am coming back at some point. I was there at the first announcement at D23 and at that point the story hadn't been formalized yet, so now that it has been formalized, even though I was announced at the beginning, and every announcement I saw had me involved, I am not involved currently. I will be involved at some…later date." 

"He'll (K-2SO) be back at some point and I'll look forward to it."
Here is the complete video of the interview, with the Star Wars bits happening right from the top.
The confusion from fans is understandable, as Tudyk mentions he was brought out on stage with Diego Luna at D23 in 2019. It should be noted that the series went through significant behind-the-camera talent changes, one of which included the return of Tony Gilroy, who was brought in to rewrite and reshoot significant portions of Rogue One including its ending. For Andor, Gilroy rewrote the pilot and has taken over as the series showrunner and executive producer. It sounds like if K-2SO was involved with the story for season 1 early in development, his return has been pushed to a later part in the story. This could be a move to allow the writers to give us an unrestrained Cassian Andor out on his own, with the idea that they can bring in K-2SO in a subsequent season, perhaps as early as season 2.
Regardless of when it happens, Tudyk has reassured fans that he will be back as K-2SO in Star Wars: Andor, and we find that answer specific and convincing.
John Hoey is the Lead Editor and Senior Writer for Star Wars News Net and the host of The Resistance Broadcast podcast
"For my ally is the Force, and a powerful ally it is."