The Star Wars Show: Exclusive Behind the Scenes Look at The Empire Strikes Back and Dave Filoni Talks The Mandalorian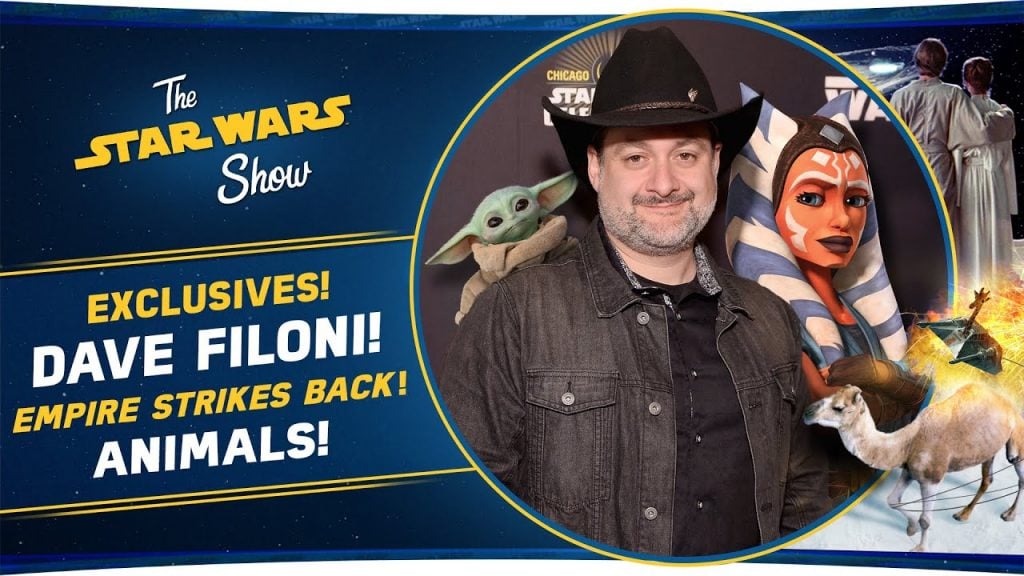 This month on The Star Wars Show, Dave Filoni chats about bringing Ahsoka and Bo-Katan into The Mandalorian and what to look forward to in Star Wars: The Bad Batch. Plus, it's the 40th anniversary of Star Wars: The Empire Strikes Back! The group celebrates by recreating the Battle of Hoth with wild animals and members of the Star Wars family like Taika Waititi, Bryce Dallas Howard, Leslye Headland, and more share some of their favorite ESB memories.
The Star Wars Show is hosted by Andi Gutierrez and Anthony Carboni, and posts on the last Wednesday of every month on the Star Wars YouTube Channel.
Writer and Star Wars lover located in Florida, USA.
"I don't like sand. It's coarse and rough and irritating and it gets everywhere."
- Anakin Skywalker