Star Wars Celebration Art Show Revealed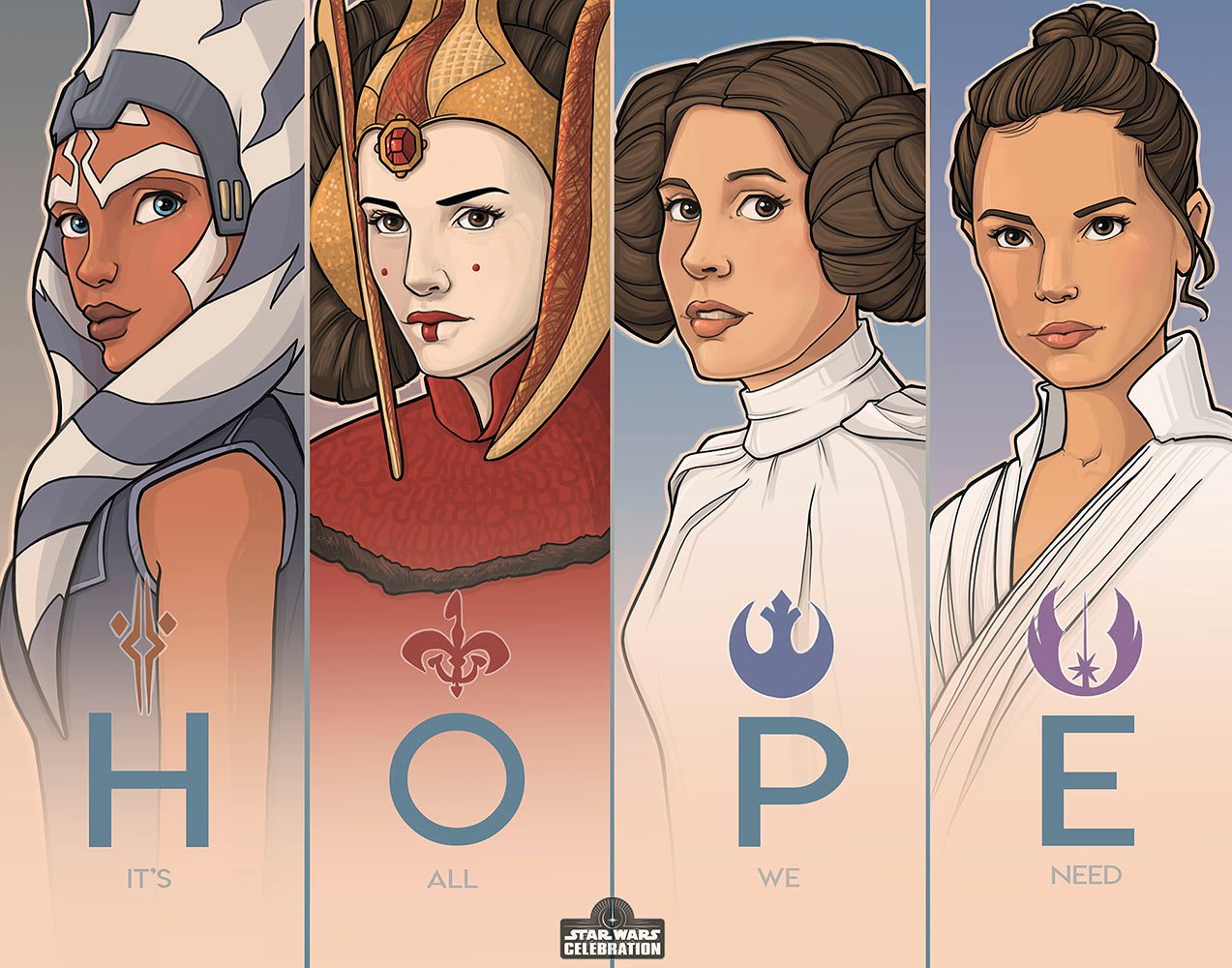 Every Celebration a selection of talented artists produce an incredible selection of artwork from every corner of the Star Wars galaxy for the official Star Wars Celebration Art Show. Sadly we couldn't all be together in Anaheim this summer but the amazing artwork that was created for the event has now been revealed online and will be available to fans everywhere next week.
Revealed on the  official site today, the artists for this year's Celebration Art Show are Jerry Vanderstelt, Candice Dailey, Kayla Woodside, Danny Haas, Brian Miller, Joe Hogan, Adam Schickling, Asia Ellington, Malcolm Tween, Russell Walks, Katie Cook, Spencer Brinkerhoff, Brian DeGuire, Karen Hallion, Cat Staggs, Dawn Murphy, Erik Maell, Chris Trevas, Lee Kohse, William O'Neill, Corey Galal, and Jeff Carlisle.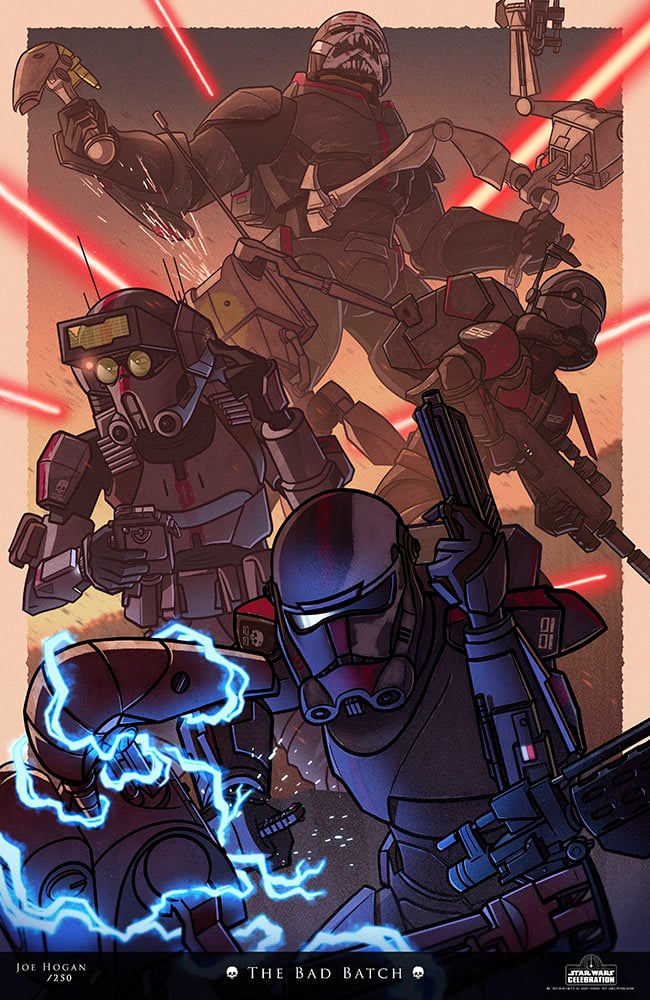 The images span the entire range of the saga, from the original trilogy to The Bad Batch, with a special focus on The Empire Strikes Back for the 40th anniversary of the film many fans hold as the saga's best.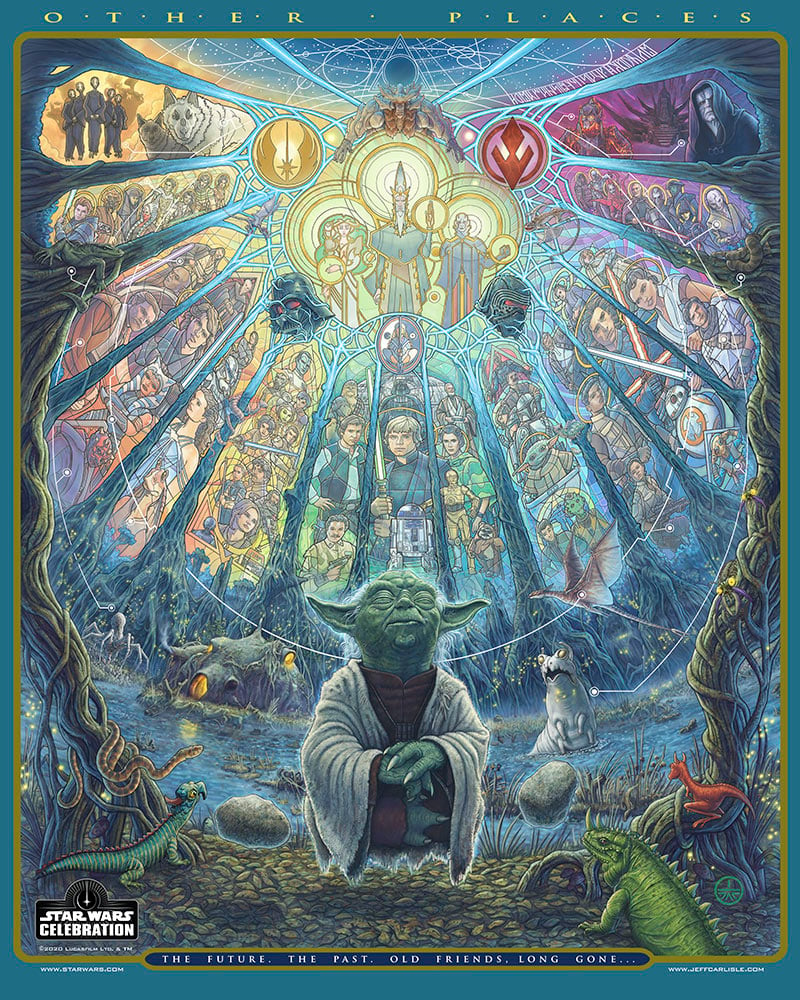 There's plenty of incredible pieces this year, from action scenes to character portraits, but I think my favorite is Jeff Carlisle's "Other Places" (above), depicting Yoda, deep in meditation, seeing characters from across the Star Wars saga depicted in a stained glass window of the Force.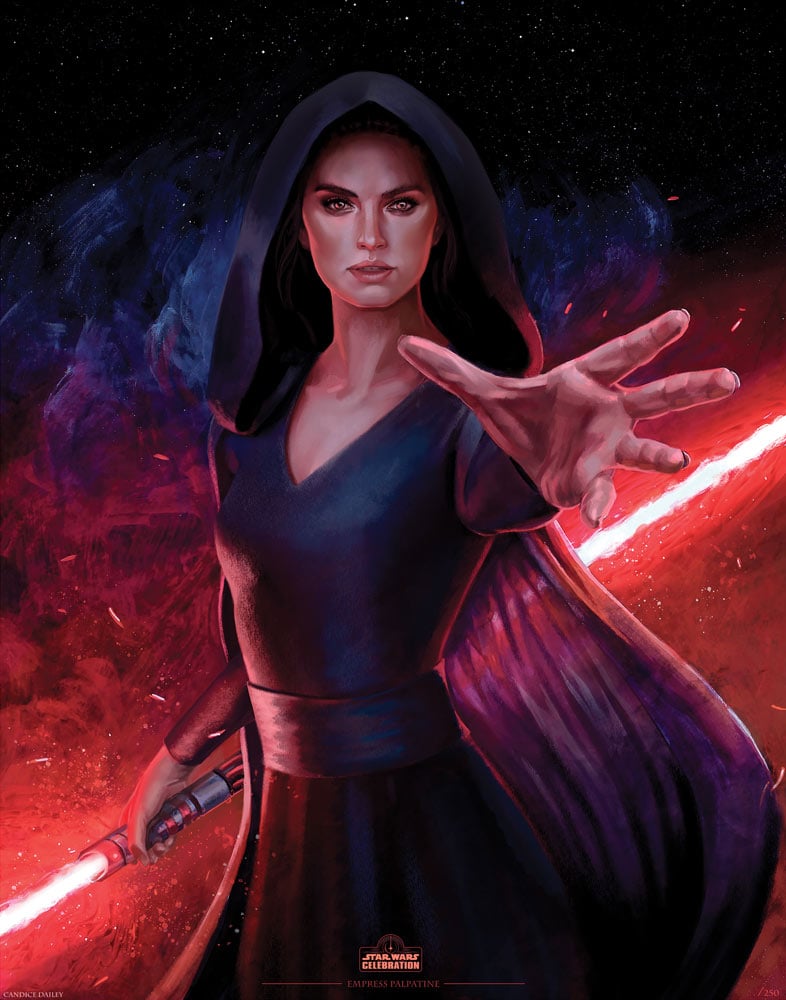 Make sure you check out the full article at StarWars.com for a look at all 22 pieces and the artists' comments on the inspiration for their work.
The Star Wars Celebration 2020 Art Show will go on sale at Dark Ink Art on December 15 at 12pm PT.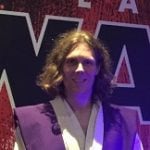 Chris is a lifelong fan of Star Wars, Disney, and super heroes who can't quite believe this golden age of movies and TV we're living in. Having written blogs dedicated to Disney's Aladdin musical and Star Wars Celebration, Chris is excited to be part of the SWNN and MNN teams.