Update! New Ahsoka Tano Posters Coming Soon From Trends International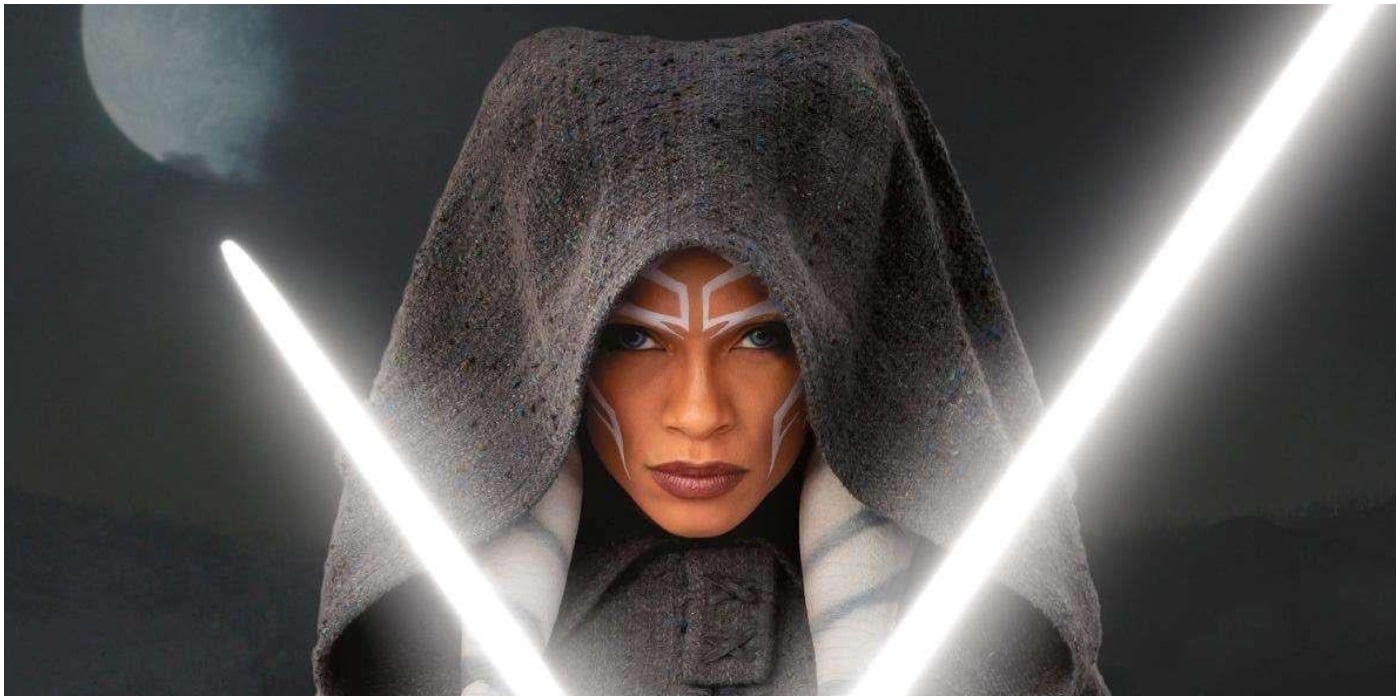 Wall space comes at a premium for Star Wars fans but you'll want to make an exception for these awesome Ahsoka Tano posters.
Trends International has introduced a number of brand new posters celebrating Ahsoka Tano's landmark first live-action appearance in The Mandalorian "Chapter 13." Four posters feature the iconic former Jedi Knight as portrayed by actress Rosario Dawson, both on her own and in scenes from the episode. These posters highlight just how successful the translation from animation to live-action was for Ahsoka, with her classic look presented in simple, powerful images.
The first poster shows off a hooded Ahsoka with her twin lightsabers, in an image that definitely recalls her classic poses from the Clone Wars animated series.
A second character poster features a tender moment between Ahsoka and Grogu in the devastated forest outside the city of Calodan on the planet Corvus. Here, Ahsoka is communicating with Grogu through the Force and discovering his tragic history.
The third poster is a collage of scenes from the episode, including scenes with Ahsoka using her two white lightsabers. These images convey how much Rosario Dawson was able to capture not just the look but the movement and poses of the animated Ahsoka Tano.
The fourth poster focuses exclusively on Grogu from the episode. Grogu holds the silver knob that has taken on so much meaning between him and The Mandalorian, Din Djarin, since their fateful meeting last season. His true name gets a special call out at the bottom.
This was a momentous episode for The Child, as fans learned his name and much of his backstory for the first time. Now they can commemorate it with this poster and the others from Trends International. The posters are all listed as coming soon, so head on over to their site for more details.
Update!
Trends International alerted us that the posters are available now and 20% of all proceeds will go towards their TrendsCares charitable foundation!
They're actually available now! https://t.co/FYrrIGgZeL

Buy today and 20% of all proceeds will go towards our TrendsCares charitable foundation! #GivingTuesday

— Trends International (@intltrends) December 1, 2020
DARBY HARN is a novelist, freelance writer and podcaster. His novels include Ever The Hero, The Judgement of Valene, Nothing Ever Ends and A Country Of Eternal Light. His short fiction appears in Strange Horizons, Interzone, Shimmer and other venues.