Ming-Na Wen Confirmed to Return as Fennec Shand in Star Wars: The Bad Batch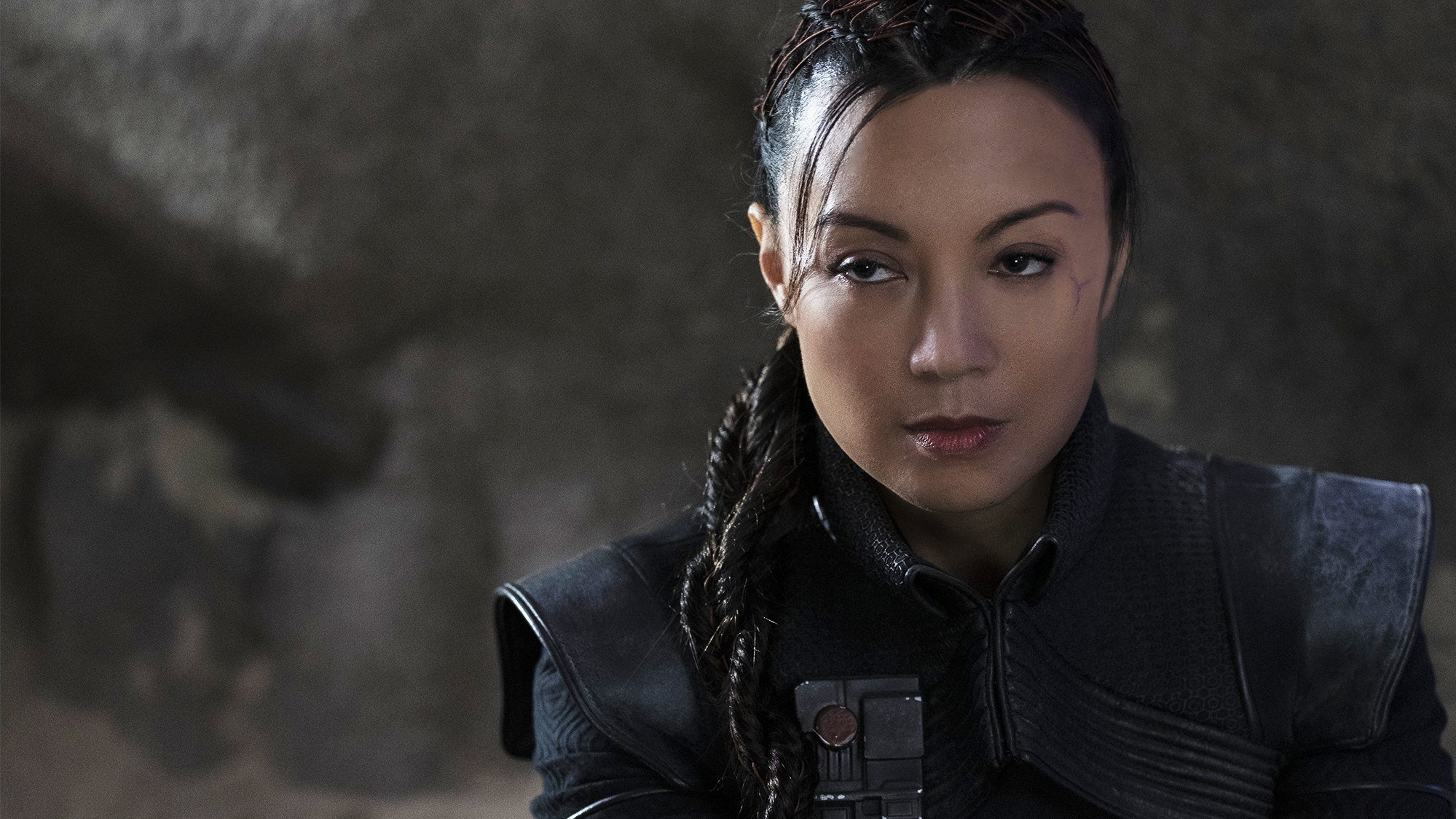 In an interview for StarWars.com Ming-Na Wen has confirmed she will be reprising her role from The Mandalorian as elite assassin Fennec Shand, voicing the character in the upcoming Clone Wars spin-off The Bad Batch.
In the interview she talks about seeing Luke Skywalker on the big screen and identifying with him, her and Dave Filoni being from the same town (and going to the same high school), her time working with Temuera Morrison and, of course, her finally being able to spill the big news:
"Do you know how long I've had to keep silent about Fennec coming back?" she asks with a joyful laugh. "This is the first time I've been able to talk about it!" After the sizzle reel for the upcoming Star Wars animation project was revealed last week, Wen still had to stay mum for a few more days, Filoni told her. Her response? "Dave, if you wanted to keep it a secret you shouldn't have put me in the trailer!" she laughs. "Everybody is saying they just want the confirmation. So, yes, it is Fennec! It's a younger Fennec and she is voiced by me and I'm thrilled and beyond happy that Dave wanted to create more of a backstory for her."
Below is the referenced sizzle trailer from last weeks Disney Investor Meeting:
Shand debuted in the Dave Filoni directed episode Chapter 5: The Gunslinger, ending the episode left for dead with a blaster bolt to the gut. There was hope that the actress, famous for playing agent Melinda May in Marvel's Agents of S.H.I.E.L.D and voicing Disney's title character in Mulan , would return in a later season after a mysterious figure approached her character in the episodes cliffhanger.
The payoff came in Chapter 14: The Tragedy when we discovered she had survived, saved by none other than bounty hunter Boba Fett. While we have followed her journey in The Mandalorian coming into this weeks finale where anything could happen, the sizzle reel above hinted at a backstory.
It was pretty certain the character in the trailer was Shand due to her signature orange visor but with this interview we now have confirmation that both Shand and Wen are returning. The character won't be exactly the same though:
"She's cutting her teeth as a bounty hunter in The Bad Batch…She's still a loner, a drifter…. There's just a sense of more recklessness about her, just bravado. You know, a young punk. She's more adventurous and willing to take greater risks because she doesn't know what the consequences are."
There is no denying  that Wen is a huge Star Wars fan, is ecstatic to be a part of it, and has come a long way from being president of the Science Fiction and Fantasy Club in high school:
"I used to pray to god, Buddha, and the Force because that's how much a belief it was for me," she says. "It was a religious experience for me. No small thing! No small connection there…I've been part of the [fandom] family for so many decades that now to actually be in the family is pretty crazy."
You can check out the full interview here.
Alex Newman is huge Star Wars fan and loves to keep up to date with the canon. He's also loved movies for as long as he can remember. He's a massive Disney and superhero fan but will watch anything. He's worked at a cinema, a comic book store and at Disney World but is currently working in radio in London!