Lucasfilm Announces the Next Adult Novel for 'The High Republic' Series, 'The Rising Storm'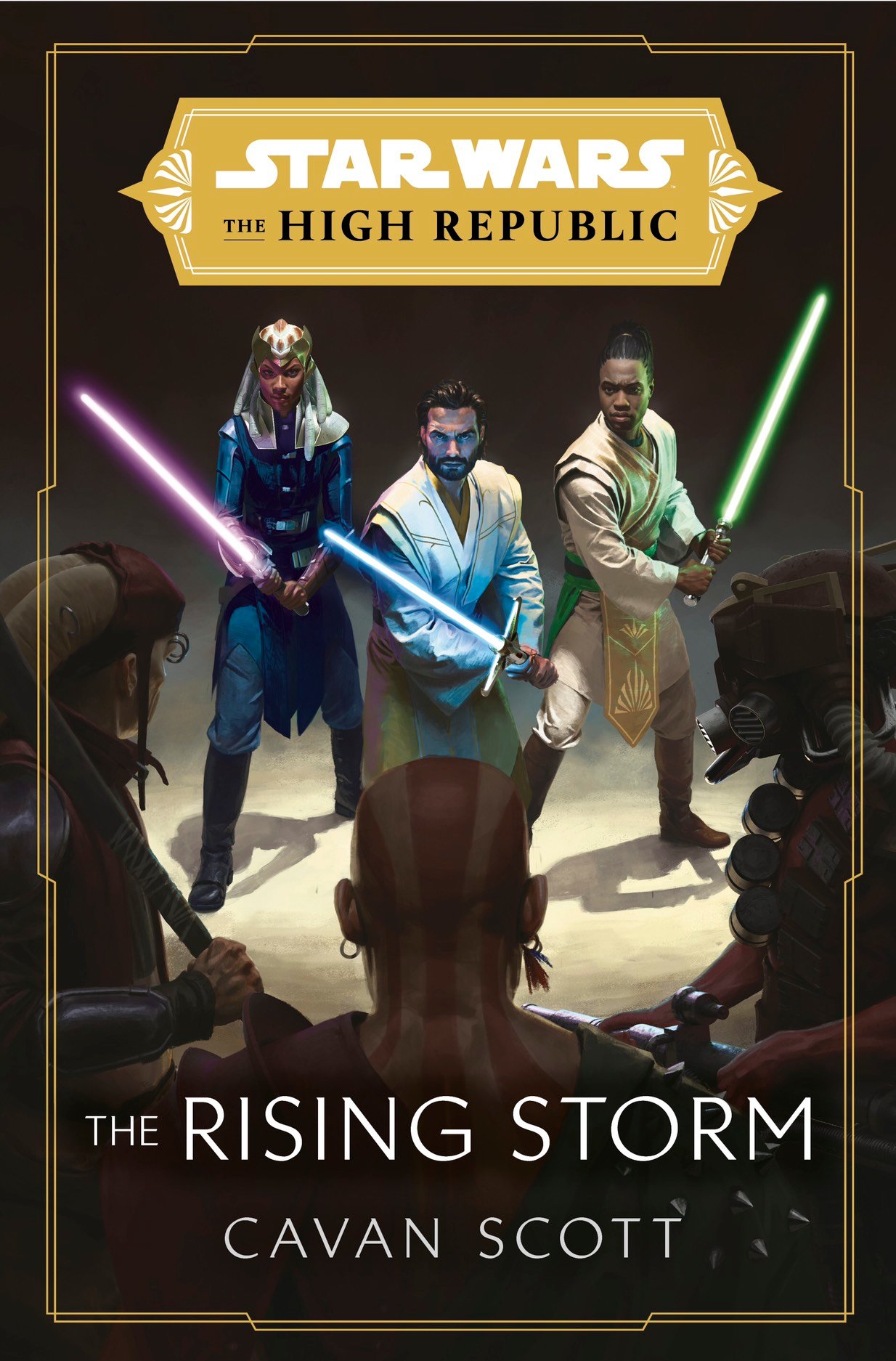 We are now just one month away from the start of the massive publishing campaign Star Wars: The High Republic, an endeavor by several veteran Star Wars authors to explore a whole new era of the Star Wars universe through various media, including young adult books, adult novels, and comics. On January 5, 2021, the first issue of the main comic series, Star Wars: The High Republic is being released, along with Justina Ireland's young adult novel The High Republic: A Test of Courage, and Charles Soule's Light of the Jedi, the first adult novel, and up until now, the only one announced. That is no longer the case. This morning, StarWars.com announced the follow-up adult novel to Soule's. Cavan Scott's The High Republic: The Rising Storm, which will be released on July 6, 2021.
Cavan Scott spoke with StarWars.com:
"Writing a Star Wars novel is always an honor, and this has been no different. It's a responsibility I never take lightly, especially while opening up a new era in Star Wars storytelling such as the High Republic."
As expected, these novels will not be a direct continuation of each other, but rather a new story set in the era of The High Republic. In particular, it will expand upon the antagonists of the era, the Nihil. Cavan Scott touched on this:
"The Rising Storm sees the Nihil taking their reign of terror to the next level, building on their appearances in Light of the Jedi and beyond. Standing in their way this time are newly elevated Jedi Council member Stellan Gios, along with Padawan Bell Zettifar and an intriguing new character, the saber-for-hire Ty Yorrick who I've had a blast creating."

"Yorrick is a Force-sensitive monster hunter with a mysterious past. What is that past? Well, that would be telling. All I'd say is that you don't want to get in her way, as Stellan and the others soon realize for themselves."
The wait is almost over now for The High Republic, an event Lucasfilm has promoted for what feels like an eternity. It will get to us shortly after the second season of The Mandalorian ends, so fans can look forward to a lot of new content in 2021. The publication gap between the two novels is worth bringing up. For an event like this, they want a shorter window than a year, which is typically what the other ongoing book series do. Thrawn follows a similar schedule (although there is only one author), but they don't want two books released too close to each other in fear of overwhelming readers. It will be interesting to see when we can expect the third adult High Republic novel. Meanwhile, we'll get to enjoy the other stories in comics and young-adult books, which always have something interesting to offer.
Cavan Scott is known in the Star Wars publishing world for his IDW comics for younger readers. This will be his second venture in the adult-novel genre, his first being the excellent audio drama, Dooku: Jedi Lost.
Star Wars: The High Republic: The Rising Storm is now available to pre-order.
SOURCE: StarWars.com
Miguel Fernández is a Spanish student that has movies as his second passion in life. His favorite movie of all time is The Lord of the Rings, but he is also a huge Star Wars fan. However, fantasy movies are not his only cup of tea, as movies from Scorsese, Fincher, Kubrick or Hitchcock have been an obsession for him since he started to understand the language of filmmaking. He is that guy who will watch a black and white movie, just because it is in black and white.