Andor: Adria Arjona on Being Cast in the Star Wars Disney Plus Series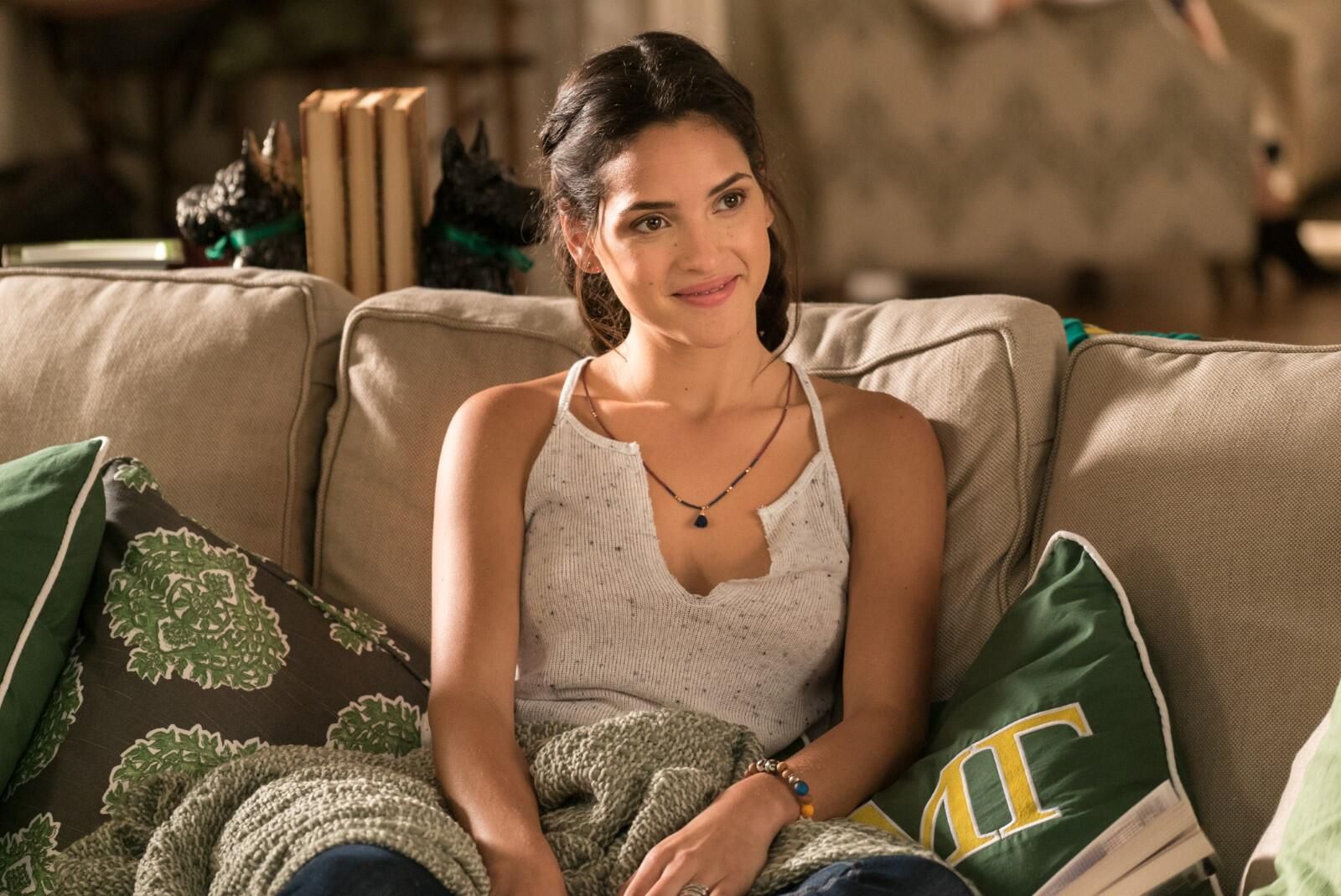 Adria Arjona, who is set to join the Rogue One spin-off series Andor, did an interview with Flaunt Magazine last week, in which she expressed her excitement over traveling to a galaxy far, far away. She apparently learned about her casting right before the lockdown happened back in March, so that gave her a lot of breathing room throughout quarantine, as it meant she didn't have to look for another job. She said:
"I got really lucky that right before quarantine, I got my next job. That gave me peace of mind. I didn't have to look for another job in the middle of a pandemic: I got very lucky there. I know a lot of people can't say that, so I feel very grateful for that."
To quote the article directly, "Arjona's delight at the news is palpable." She said:
"I don't know what I can say about it. It's Star Wars!" she beams, still overjoyed at her casting. She explains, "I was approached for this project in early 2020 and I sent a self-tape. I was in Paris, shooting a beauty campaign for Armani and they called me and said, 'Can you be in London tomorrow? We want to test you."
Apparently, they gave her the job almost instantaneously:
"I met everyone, tested, and then I found out really early that I got the job. That usually doesn't happen. I found out right away, which was so exciting and nerve-wracking: [I was] just a big ball of emotions. It's such a complex and beautiful and creative world that I've just been dying to be a part of for so long. I've gone up for every Star Wars [role] you could think of. I was waiting for the perfect one: I really believe this is the one."
The interview covered a lot more projects than Andor, and as far as Star Wars is concerned, that was pretty much it.
Over the past few days, there has been a bit of confusion around the Internet, as a recent report quoting this interview mentioned that she had been cast in the recently announced Patty Jenkins-directed Rogue Squadron, which is not the case. If this interview wasn't enough, Kathleen Kennedy did mention her when she listed the cast for Andor last Thursday, and she is mentioned as well in the StarWars.com article that summarized Lucasfilm's announcements on Thursday's Disney Investor Call 2020.
Andor is currently shooting in London, and will premiere its 12 episodes in 2022 exclusively on Disney Plus. Tony Gilron is showrunner and will direct multiple episodes for the show. Here you can check out the sizzle reel they premiered on Thursday.
Miguel Fernández is a Spanish student that has movies as his second passion in life. His favorite movie of all time is The Lord of the Rings, but he is also a huge Star Wars fan. However, fantasy movies are not his only cup of tea, as movies from Scorsese, Fincher, Kubrick or Hitchcock have been an obsession for him since he started to understand the language of filmmaking. He is that guy who will watch a black and white movie, just because it is in black and white.