'The Mandalorian': Carl Weathers Confirms He's Directing Episode Four of the Second Season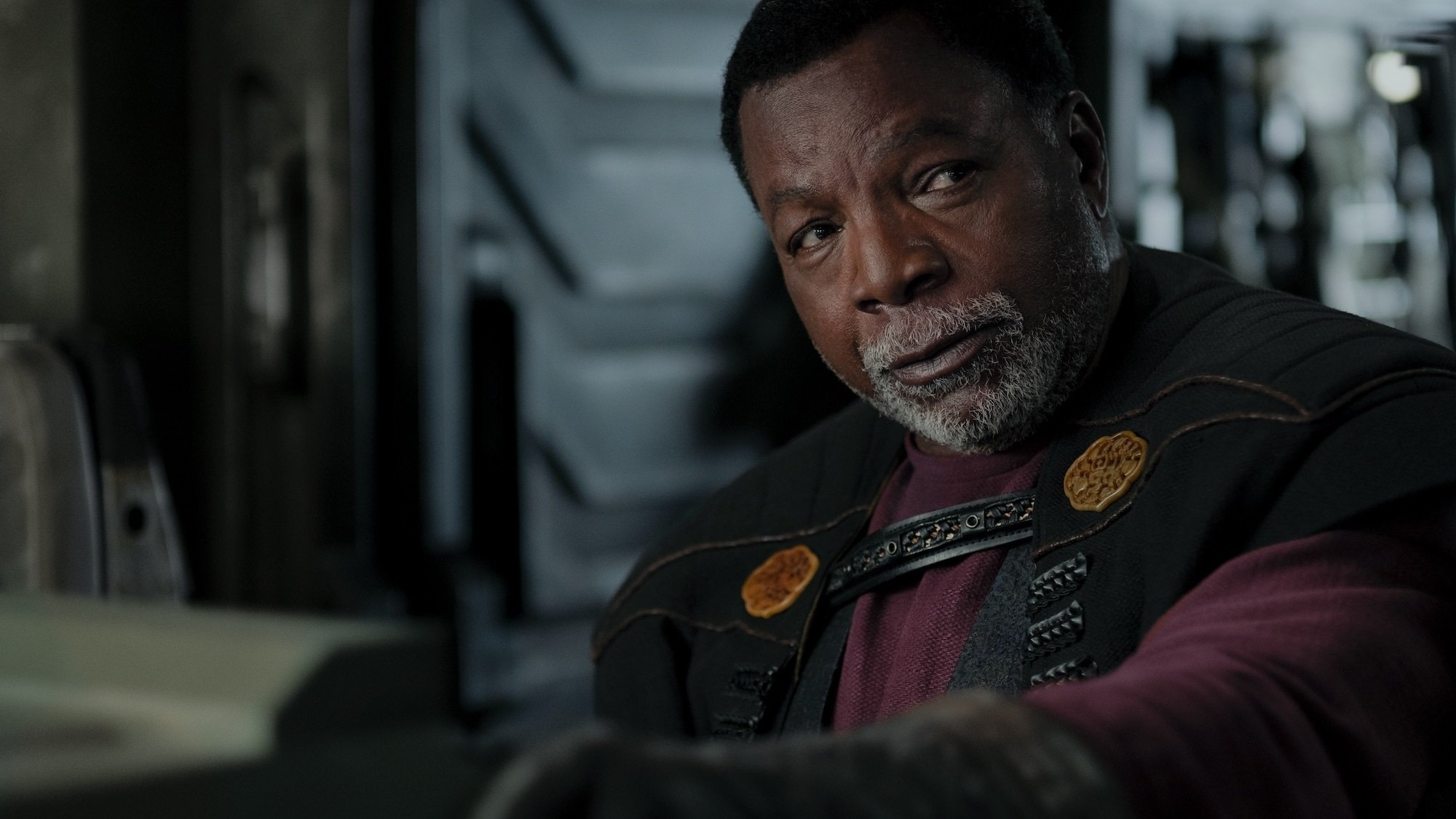 We've known for a while that Carl Weathers, who will reprise his role as Greef Carga in the second season of The Mandalorian, is directing an episode of the second season. However, as it's been the case for most of the episodes of the new season, we didn't know which episode was it. That has just changed.
Speaking to ET Canada, the actor was asked about what he is most excited about the new season of the show. Here's what he said:
"Oh, of course, the episode I directed! The episode I directed is…, well on our schedule it was episode four."
Therefore, we can now expect that the untitled Chapter Twelve of the show will end with a title card saying "Directed by: Carl Weathers." It should be noted that his wording is a bit ambiguous because he says it was episode four on their schedule, but that could mean either the shooting schedule for the show or the schedule the planned for airing the episodes.
The former being the case it would not be guaranteed that Chapter Twelve will end like that, as the shooting schedule might be different from the airing schedule. For now, we'll assume he is directing the episode that airs next week, on November 20.
Due to a recent report, we also suspect who will be directing Chapter Thirteen, the episode that would air the week after, as that one was written by Dave Filoni (the only episode of the second season not written by showrunner Jon Favreau). Hence, we fully expect Filoni to helm that one, and also it is expected that it will be the live-action debut of Ahsoka Tano, played by Rosario Dawson. Her involvement in the show has not been 100% confirmed by Lucasfilm, but international distribution arms have been leaking her playing Ahsoka ever since the marketing campaigned kicked off.
Other directors confirmed for this season of The Mandalorian are Rick Famuyiwa, Bryce Dallas Howard (both returning directors), and Robert Rodriguez. Jon Favreau and Peyton Reed already directed the first two episodes, respectively. To see who will direct Chapter Eleven, we will only need to wait a few more days before it drops on Friday.
Miguel Fernández is a Spanish student that has movies as his second passion in life. His favorite movie of all time is The Lord of the Rings, but he is also a huge Star Wars fan. However, fantasy movies are not his only cup of tea, as movies from Scorsese, Fincher, Kubrick or Hitchcock have been an obsession for him since he started to understand the language of filmmaking. He is that guy who will watch a black and white movie, just because it is in black and white.