Katee Sackhoff Talks More About Bo-Katan's Live-Action Debut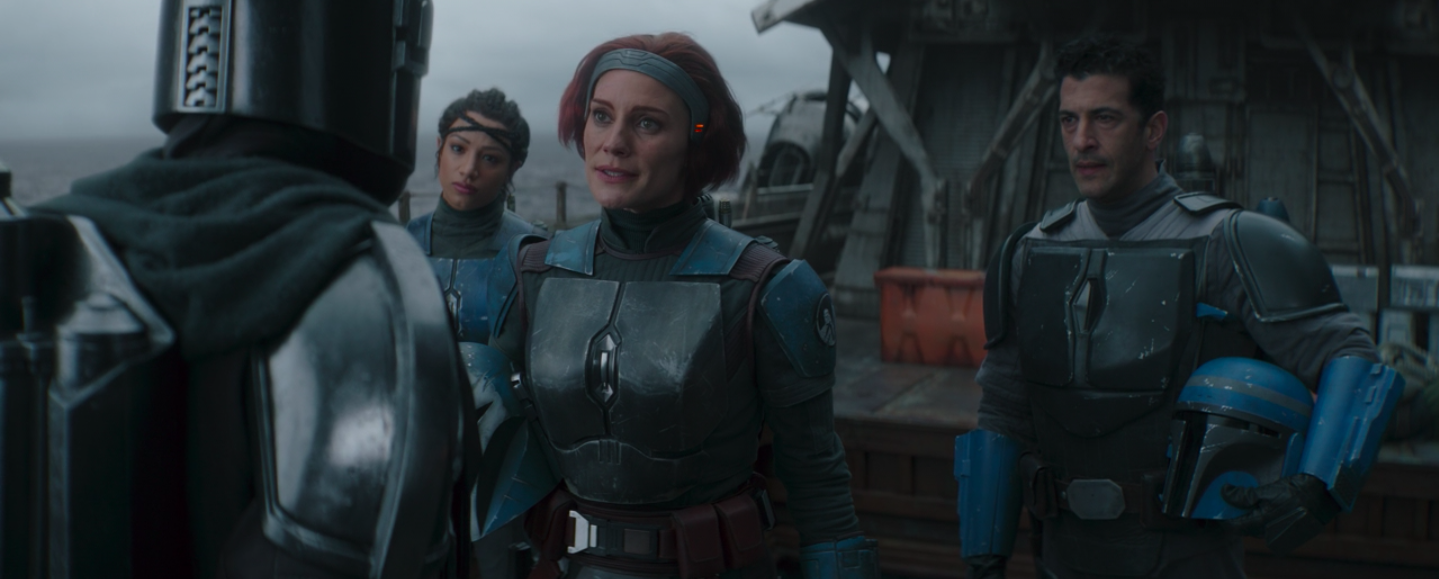 Chapter 11 of The Mandalorian, which debuted last Friday on Disney Plus, gave us for the first time ever a live-action incarnation of Bo-Katan Kryze. She was played by Katee Sackhoff, who also voiced her in the animated shows The Clone Wars and Star Wars: Rebels. Shortly after the episode aired, Sackhoff gave an interview to StarWars.com, which has just been released, and in which she reemphasized her excitement over bringing one of her dearest characters to the screen in live-action form. She said:

"And I had tears in my eyes this morning when I saw the first picture of her that somebody had tweeted. I lost my mind. She is such a perfect representation of who she was in Clone Wars and Rebels."

"I must say, from the perspective of a little girl who used to pretend that she was every character in Star Wars, you know…my mind is blown."
She also mentioned she didn't watch the episode right away, even though she is a massive fan of the series:
"I want to live in this fantasy just a little bit longer, because my expectations are so high not only for myself but for Bo in this world. And I just don't want to dive in yet. I'm a little terrified, actually. I will [watch it]. Tonight! But I will make sure that I have a glass of wine with me."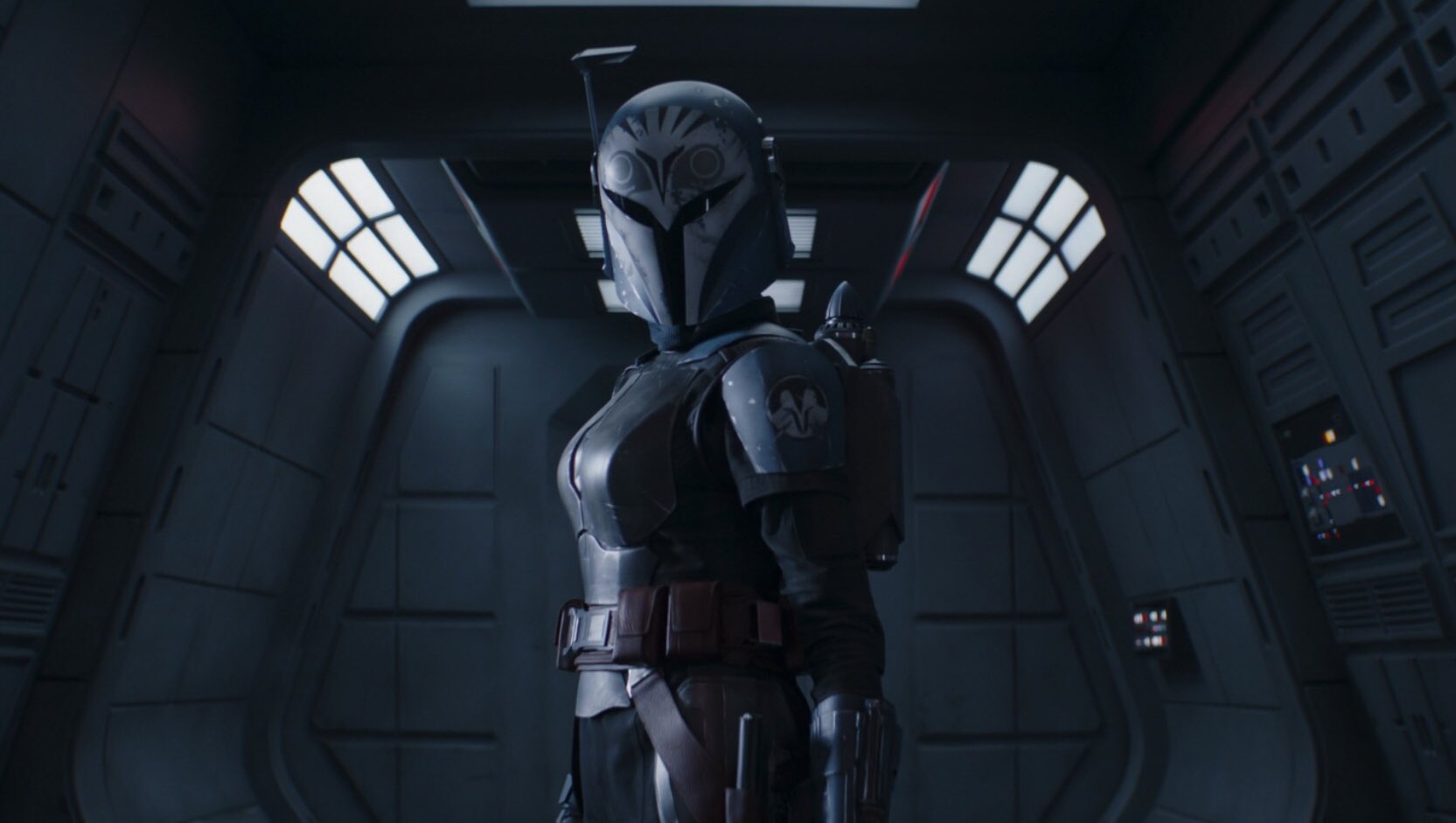 But the truth is, reality has not yet sunk in:
"I really do continue to pinch myself….I keep saying 'surreal' because I have no other word for it. It truly is. Especially having lived her for so long. That is how I do a lot of my backstory work. I know that I've found a character when I start to dream as them. And I have dreamt as Bo-Katan for many, many, many years. I've seen myself as her for many years. And to finally have that moment where I've got it on and I was staring at myself in the mirror, it truly was a dream."
And that is true, she has been that character for many years now. Bo-Katan first appeared in season 4, episode 14 of The Clone Wars (back in January of 2012), but that only played as a brief introduction to the character who would have a larger role in the fifth season of the show. About the beginnings of Bo-Katan, Sackhoff said:
"Dave really knew what he wanted Bo to be and he helped form her with my voice from the very beginning. And my job — at that point, in the beginning of her — was just to listen to him and to take his feedback and his direction and make sure I was doing what he wanted me to do and how he thought she would sound."
The character would appear in three episodes in the fifth season of the show, and down the line, she popped up in the season four premiere of Star Wars: Rebels, and this year's final season of The Clone Wars. About the progression of the character during those years Sackhoff said:
"You've seen her grow up and grow as an individual and as a leader. A lot of people forget. In the beginning of Clone Wars she was not a very good person when we first met her."

"She has never known how to lead. She's always reserved that for her sister, for the diplomats and the politicians. She was the warrior. And I think that we've seen her from our first introduction to her and where we're finding her now is this person who's struggled with that and then ultimately leaned into it and realized that — pun intended! — this is the way. She is the rightful leader and she does know how to lead. She understands the way the Mandalorians think, their history, and their beliefs and who they are as a people. And that — we've seen her grow into that. And she still has faults."
She added:
"We've talked a lot about how she has a tremendous ego on her. And a lot of leaders do. Sometimes to be a good leader, you have to know that you know what is right for your people. And that does come with ego."

"For a person who started out on the wrong side of this fight and to see her grow and broaden her mind and be open to change is such a metaphor for life and forgiveness. And how people can change. Because she did."
And then, Disney green-lights a live-action show for Disney Plus called The Mandalorian. In April of 2019, Katee Sackhoff had the chance to talk to Filoni during Star Wars Celebration.
"I remember saying to Dave Filoni, 'You know, not for nothing, but I think [Bo-Katan is] not dead. [I didn't want to pressure him, but inside] I remember just thinking, 'Come on, man!'"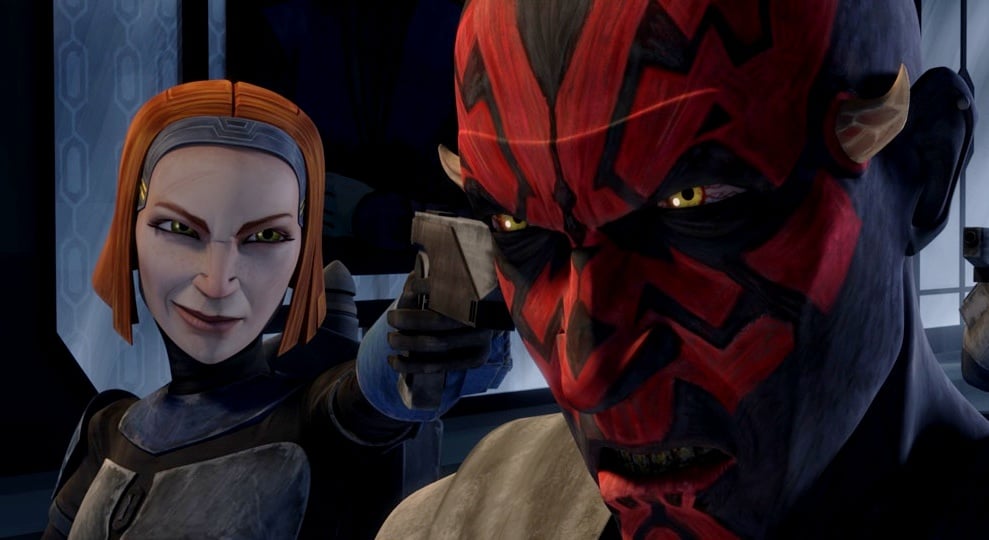 About the way she portrayed her in live-action, Sackhoff said:
"I wanted her to feel regal and that sometimes requires stoicism. We see this person now in a position where she is truly ready to lead her people. But she's only ready to lead her people because she's been through what she's been through. If people didn't forgive this woman she would not be where she is right now because she made a lot of mistakes. And I can identify with that. I can identify with someone who is a reluctant leader, who was thrown into a life that they didn't necessarily think that they were going to have and who decides to step up. I think we can all identify with that."
She now hopes Bo-Katan will represent a character, future generations of young girls will look up to, much like what happened to her with Princess Leia back in her youth:
"My father raised me on science fiction, I very clearly remember watching Star Wars and Return of the Jedi when I was a kid. Empire Strikes Back is still one of my favorite movies. Leia was so cool because she fought and she had a gun. She was feisty and funny and she was such a well-rounded female character in my mind as a little kid. She was one of those first characters that I saw that didn't make me want to be the boys in the movie and I remember that being really special."

"And then we got Sigourney Weaver, Linda Hamilton, and Lucy Lawless. These women that embodied everything that I felt in my soul as a little kid. And so I've always really been drawn to this world. I do love to play the strong female characters because it's sort of what I used to make believe as a little kid. I used to pretend that I was these women, and so I love to continue to pretend that I am these women."
Finally, about the director of The Heiress, Bryce Dallas Howard, Katee Sackhoff said:
"When I found out that she was directing this episode, I couldn't have been more excited. I've been a fan of her for a very long time as a performer, but then also as a director. And seeing the voice that she is developing for herself in this industry as a director and as a teacher is really important. One of the great things about Bryce is that she knows that she doesn't know everything. So not only is she there leading you and teaching you, but she's learning at the same time. And that's what makes a great leader. She's such a great director and she's such an actor's director."
It is still unclear whether this will be the last time we see Bo-Katan in this season of The Mandalorian, but what is certain is that her story was left open-ended, so whether it is on this show, or somewhere else, I think we can all expect more Katee Sackhoff playing Bo-Katan again in the next few years. In fact, she also hinted at this in another recent interview. In the interview to StarWars.com, she even revealed that Filoni told her some juicy details about Bo-Katan's whereabouts between the events of StarWars: Rebels and The Mandalorian:
"It's a very interesting set of circumstances and I will not spoil that…nor am I allowed to."
For more on this interview, make sure to go over StarWars.com.
Miguel Fernández is a Spanish student that has movies as his second passion in life. His favorite movie of all time is The Lord of the Rings, but he is also a huge Star Wars fan. However, fantasy movies are not his only cup of tea, as movies from Scorsese, Fincher, Kubrick or Hitchcock have been an obsession for him since he started to understand the language of filmmaking. He is that guy who will watch a black and white movie, just because it is in black and white.