'The Mandalorian' Has Been the Saving Grace For Disney Plus Original Content in Highly Competitive Streaming Wars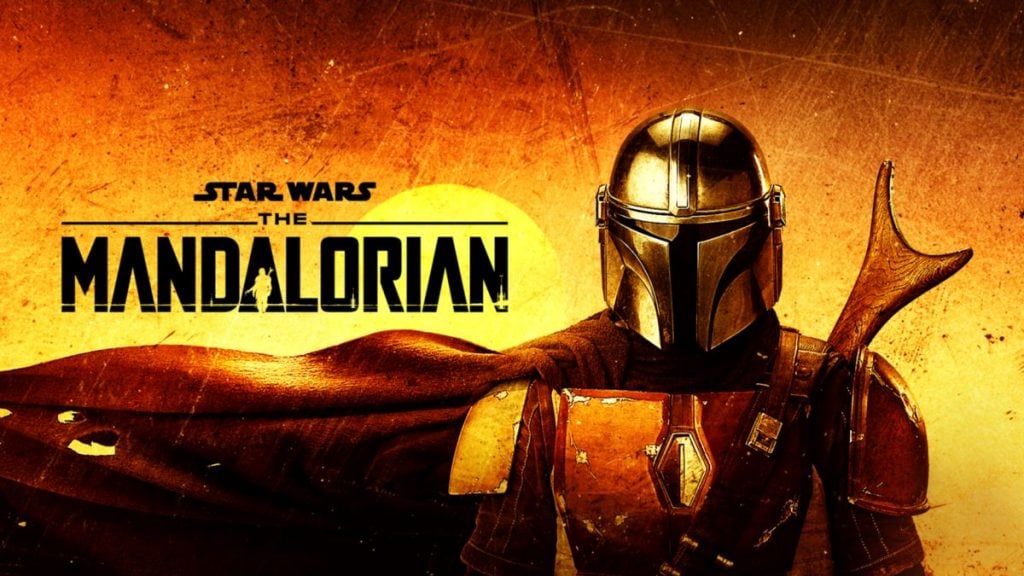 Star Wars fans can boast proudly that Jon Favreau's The Mandalorian has not only kept Star Wars relevant and at the forefront of pop culture, but also kept Disney Plus relevant when it comes to original streaming content. As Observer reports, While Disney Plus has exceeded its subscriber targets in its first year, it has been heavily criticized for relying on nostalgia and old content, with a lack of new significant original streaming series compared to its competitors.
More content is coming, including Marvel's lock-for-success debut streaming series WandaVision, but when it comes to original content to date – only two Disney Plus products have registered inside the top-10 digital releases by audience demand, The Mandalorian season 1 and the final season of The Clone Wars. While it deserves its respect, I am going to gloss over The Clone Wars a bit because its finished and being that it was the only place to watch the end of that series, it was a lock to draw viewers. Disney is counting its lucky wishes upon a star that The Mandalorian was able to lock in that final clapboard snap just before COVID-19 film and television production shutdowns back in March. The Mandalorian is arriving as scheduled on October 30, and it couldn't come any sooner for Disney Plus.
The Mouse House's streaming service has released other original content mind you, over 24 original series in fact, but most of it is geared toward kids, which has left a lot to be desired in terms of overall mainstream audiences across all demographics, with none of them charting inside the top-10 for audience demand. Check out the streaming data across fiscal quarters 2 and 3 of this year across the major players in the streaming game.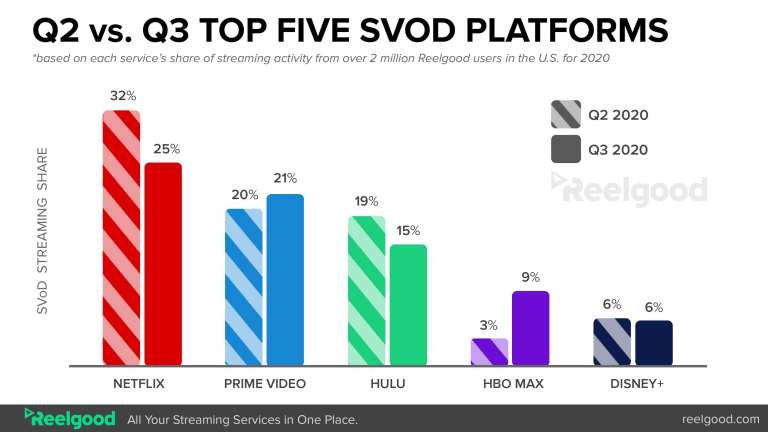 Netflix is dominating, with Disney Plus recently being passed by HBO Max this past quarter. The good news for Disney is it will flex its muscles in quarter 4 and through the holidays with two juggernauts, The Mandalorian season 2 and the debut season of WandaVision. This is not some doom and gloom report by any means, quite the opposite, and here is my point. In a world where a draw to and (for now at least) reliance on streaming services for major movie and television content is steadily on the rise, Star Wars is vital to Disney Plus's success.
We keep hearing rumors of all sorts of Star Wars streaming series being in development, and you better believe they are. Say what you want about your feelings for the sequel trilogy or standalone films, but Disney needs Star Wars more than Star Wars needs Disney, and they know it. I think The Mandalorian is just scratching the surface for the level of Star Wars content we are going to see on Disney Plus in the years to come, especially on the heels of recent comments by Lucasfilm President Kathleen Kennedy that they are "taking a step back" to figure out what the future slate of major theatrical Star Wars films is going to be.
***BEFORE YOU READ THIS FINAL PARAGRAPH I NEED YOU TO EITHER PLAY 'THE MANDALORIAN' THEME ON AN APP OR HUM IT IN YOUR HEAD, PROMISE ME, IT'S FOR DRAMATIC EFFECT***
This puts The Mandalorian in a very special place in terms of legacy. It was the guinea pig, it was the series that would answer the question whether live-action episodic television Star Wars could work and live up to the quality of the franchise films. Not only did it answer that question with a resounding yes, but it is now forever cemented as this generation's "Star Wars", and by that I mean the original 1977 film. It is the first, it is the original. Anyone who woke up in the middle of the night to open their Disney Plus app and press play on The Mandalorian Chapter 1 for the very first time will forever remember that moment like it was yesterday. The couch seat you chose, your pajamas, the smell of your coffee, and hearing the sound of icy wind and beeps of a tracking fob launch us into a new adventure.
This is the way.
John Hoey is the Lead Editor and Senior Writer for Star Wars News Net and the host of The Resistance Broadcast podcast
"For my ally is the Force, and a powerful ally it is."