'Star Wars: Tales from Galaxy's Edge' Trailer Reveals Lightsaber Action and the Return of Frank Oz as Yoda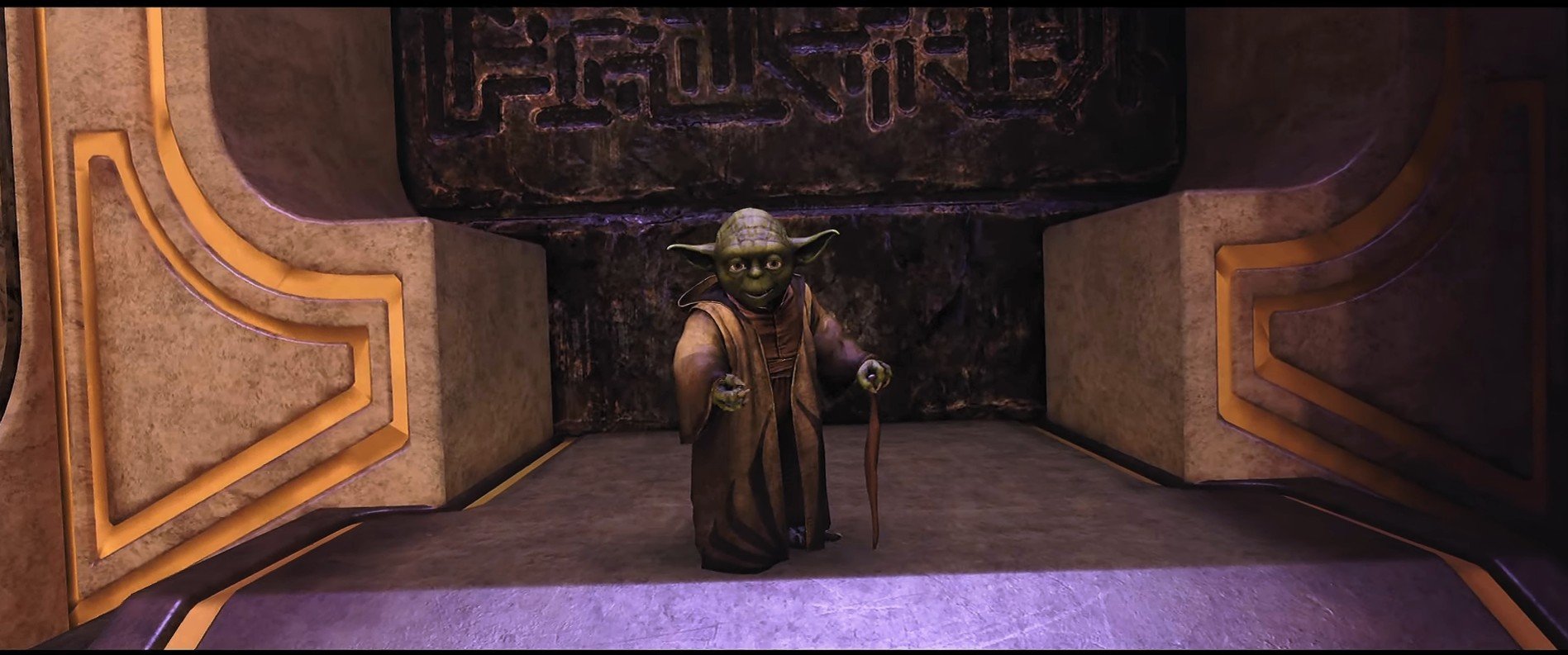 It looks like Star Wars: Tales from Galaxy's Edge really will be the next best thing to being on Batuu later this year as today's new gameplay trailer reveals the return of Frank Oz as Yoda and the ability for players to wield a lightsaber.
The trailer opens with the your character escaping an attack by the Guavian Death Gang. After crash landing on Batuu we're quickly introduced to Seezeslak (Bobby Moynihan playing a different character here than in Star Wars: Resistance) and the many inhabitants and locales surrounding Black Spire Outpost. Including some famous faces like R2-D2 and C-3PO (voiced once again by Anthony Daniels).
But it's the end of the trailer that really gets the blood pumping.  "Let me tell you the story of a mysterious Jedi temple right here on Batuu," Seezeslak says as the screen fades to black. Hearing Frank Oz return as Yoda is always a treat and this is no different. As Yoda, calling you Padawan, says the Jedi Council received your distress call a lightsaber ignites, revealing a previously unannounced part of the game – lightsaber combat!
In a press release game director Jose Perez III spoke about Oz's return to the galaxy far, far away, saying:
"Yoda is one of the most iconic characters in the Star Wars galaxy, thanks in large part to the incredible performance of Frank Oz. Working with Frank to weave Yoda into the fabric of Star Wars: Tales from the Galaxy's Edge was an unforgettable experience and a dream come true. I can't wait for players to meet the Jedi Master face to face in our first exciting tale."
The press release confirms that, whilst the main narrative of Tales from Galaxy's Edge is set during the time of the sequel trilogy, players will also be able to explore an earlier era as they "step into a never-before-told short tale" of the mysterious Jedi temple on Batuu, taking on the role of Padawan Ady Sun'Zee.
Intriguingly the press release also reveals that the adventures of Yoda and Ady Sun'Zee will continue "even further in Part II of Star Wars: Tales from Galaxy's Edge" next year!
Star Wars: Tales from Galaxy's Edge is due to release November 19 on Oculus Quest.
Chris is a lifelong fan of Star Wars, Disney, and super heroes who can't quite believe this golden age of movies and TV we're living in. Having written blogs dedicated to Disney's Aladdin musical and Star Wars Celebration, Chris is excited to be part of the SWNN and MNN teams.