New 'The Mandalorian' TV Spot Teases With Giancarlo Esposito's Moff Gideon and More Jetpack Action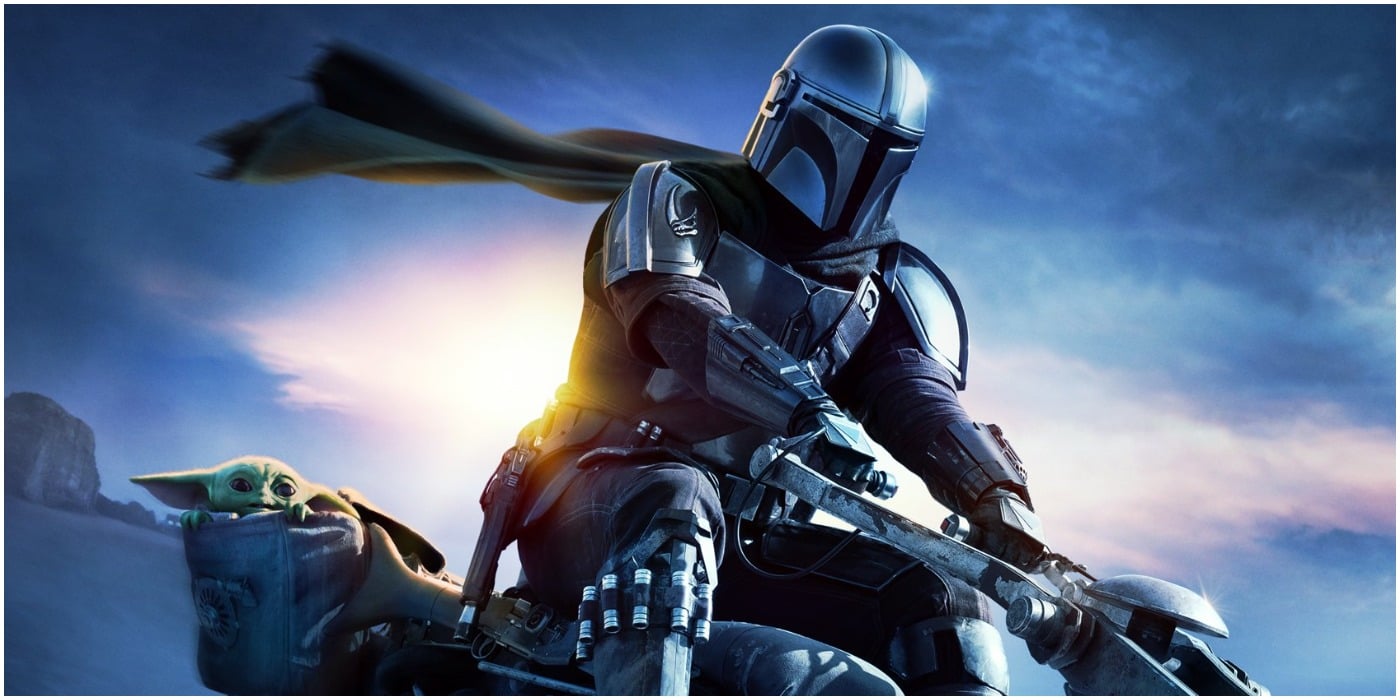 As October 30 gets closer, the marketing campaign for the second season of The Mandalorian is ramping up. Following an amazing trailer debut last month, Disney+ is now going full in with TV spots, and they just dropped a new 30-second clip featuring new looks at scenes we've already seen. And I say that literally, as the new teaser is replaying footage from season one, but now through a different color palette.
That was an effective tool used to remind viewers where we left the story last season, with Moff Gideon cutting his way out of the crashed TIE fighter with the Darksaber, and in a desperate look for the actual hero of the show, Baby Yoda (a.k.a. The Child). "It will be mine," he says. They also showed the end of the first episode of the series again, but with the blue-ish color grading on top of it, which seems to be the new style adopted for the second season.
After that, we have several very short moments that tease us some of the action of the upcoming season. They include the Razor Crest descending on the ice planet we saw in the trailer from last month, and which I'll keep believing it's Ilum until proven wrong, a couple of quick shots of the Mandalorian and the baby on a cruise in the oceanic planet also featured in the trailer (perhaps it's not an oceanic planet like Kamino, but it definitely has a large body of water), and also quick snippets of our main character flying with his jetpack.
Ultimately, this TV spot teaser serves as a simple reminder that we are just a little over two weeks away from the season premiere (which is going to be directed by Jon Favreau). Even though I am a gigantic Ahsoka fan, and I cannot wait to see how Rosario Dawson will look like playing that character, I am actually glad they are keeping that surprise for her episode (which is believed to be the fifth episode, as that is the only one from this season written by Dave Filoni), and not showing her in the marketing campaign. In fact, they are doing exactly what they should be doing – focus your campaign on stuff the general audience knows, because fans of Ahsoka are going to watch the show no matter what. And the same goes for Timothy Olyphant.
The second season of The Mandalorian debuts on October 30 exclusively on Disney Plus.
Miguel Fernández is a Spanish student that has movies as his second passion in life. His favorite movie of all time is The Lord of the Rings, but he is also a huge Star Wars fan. However, fantasy movies are not his only cup of tea, as movies from Scorsese, Fincher, Kubrick or Hitchcock have been an obsession for him since he started to understand the language of filmmaking. He is that guy who will watch a black and white movie, just because it is in black and white.