New 'The Mandalorian' Season Two Poster Drops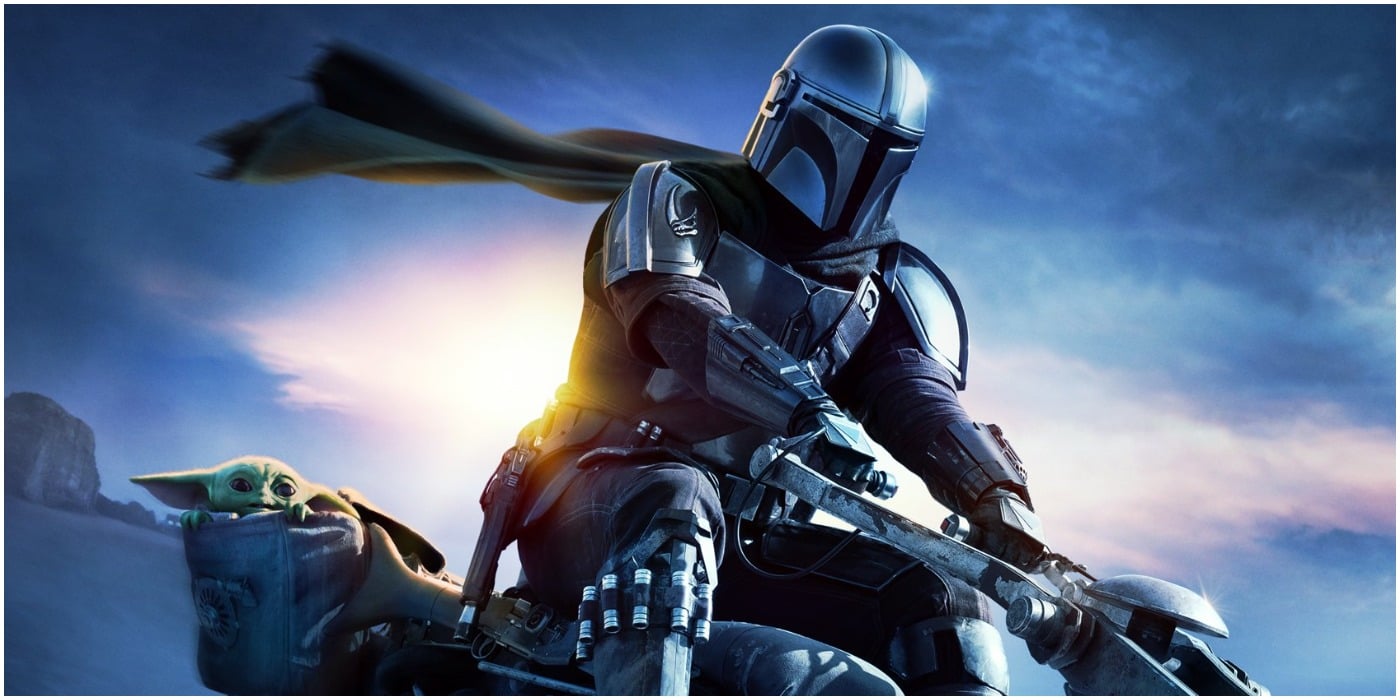 Anticipation is building for the second season of The Mandalorian, and fans have a brand new poster to closely examine for possible clues about the series.
The official Star Wars website dropped the new poster across social media today. The moody but fun poster features Din Djarin, the Mandalorian, on a speeder bike racing across what seems to be an ocean at dusk (cue intense speculation). Of course, The Child is in tow.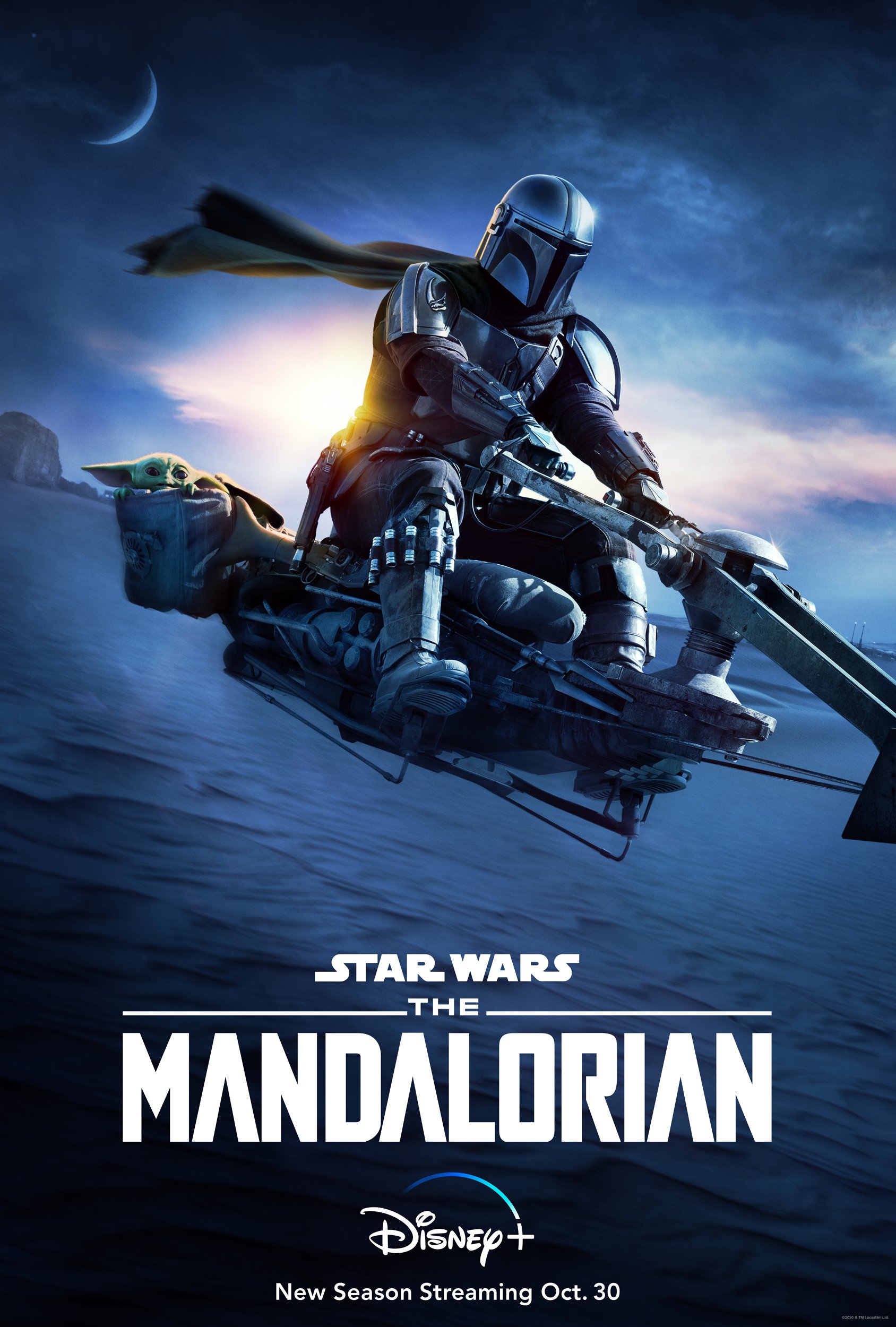 The poster reemphasizes the start date for the new season on October 30th.  The ocean Mando is speeding over is likely the same one featured in the awesome first trailer for season two. In the trailer, The Mandalorian travels on a boat across a cold, gray ocean with The Child.
Some wild speculation out there has this cold and mostly icy being possibly Ilum, or Hoth, or even Mon Cala. It remains to be seen if it's any of those planets, but considering that there seem to be a lot of potential links to Star Wars lore in season two, it's a possibility.
It's also a distinct possibility that the icy planet that the Mandalorian travels to the in the trailer is different again from the ocean world he's on. The ocean world seems cold from the garb most people are wearing in the brief looks fans got, but it's hard to tell at the moment.
The new poster keeps with the muted blue theme of the initial poster released for season two, indicating that a colder vibe is likely in store for the story and the character. That said, a fair chunk of what was shown in the trailer takes place on Nevarro and what is likely Tatooine.
Fans only have a month left to wait before the start of the season. This is the way.
DARBY HARN is a novelist, freelance writer and podcaster. His novels include Ever The Hero, The Judgement of Valene, Nothing Ever Ends and A Country Of Eternal Light. His short fiction appears in Strange Horizons, Interzone, Shimmer and other venues.