New Star Wars 'Galaxy Of Adventures' Episode Features Obi-Wan Kenobi
A new Galaxy of Adventures animated episode has debuted on the Star Wars Kids YouTube channel and this one features none other than Obi-Wan Kenobi.
The new episode in the series of animated shorts features a brief recap of the legendary Jedi Knight's story through the entire Star Wars saga.
The short follows Obi-Wan from his days as an apprentice to Qui-Gon Jinn to exile on Tatooine, with some poignant moments sprinkled in. An elderly Obi-Wan on Tatooine seems to be recalling his past as the sun rises on a new day in the desert.
It's likely far too early to speculate, but the unique framing of this short might provide some insight into how the upcoming Obi-Wan Kenobi streaming series will approach the character. Rumors suggest the possibility of some kind of flashback, as happens here.
Production on the Disney+ series is set to begin in March of 2021, with Ewan McGregor returning to the role he played in the three Star Wars prequels. McGregor also lent his voice as the Jedi Master in both The Force Awakens and The Rise of Skywalker.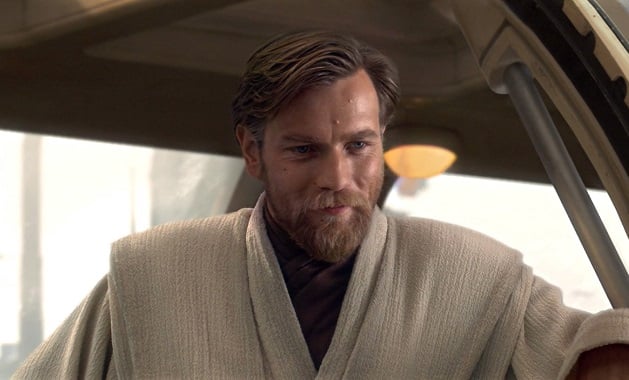 Numerous other episodes in the Galaxy Of Adventures series are available for viewing on YouTube, all of which provide a nice introduction to core characters and concepts from the saga for younger fans.
DARBY HARN is a novelist, freelance writer and podcaster. His novels include Ever The Hero, The Judgement of Valene, Nothing Ever Ends and A Country Of Eternal Light. His short fiction appears in Strange Horizons, Interzone, Shimmer and other venues.