New Star Wars Book Reveals Fascinating Facts About the Galaxy Far, Far Away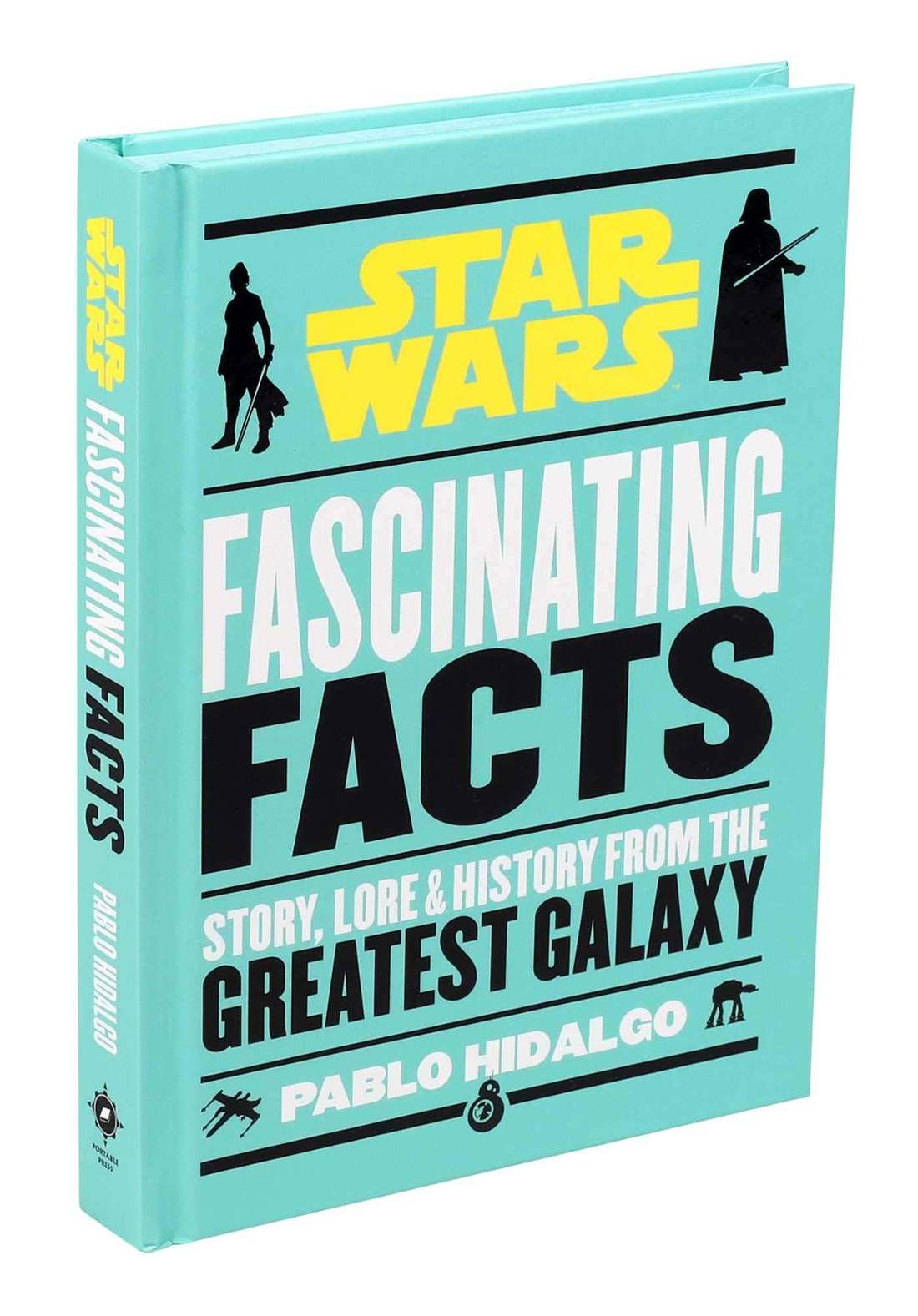 Pablo Hidalgo is writing a new 208-page collection of fun facts called Star Wars: Fascinating Facts about the making of the Star Wars saga over the last 43 years. Now, SYFY WIRE is debuting a first look of the book, which will be published next week, on October 13. The author told the site:
"I'd been writing in this space for 20 years now, so it was very much in my wheelhouse. I had a few months to compile the kind of facts they were looking for and hit the specific 'browse-able' tone they were seeking. It sounded like a good fit, and my schedule had opened up as I had recently wrapped up some other writing projects."
The outlet was also able to post three exclusive pages from the inside, which show an unused design for the Emperor's throne room in Return of the Jedi, an exploration of the visual effects done by Academy Award-winner John Dykstra, and the Force connection between Kylo Ren and Rey in The Last Jedi.
Speaking about the format he used, Hidalgo said:
"The format demanded a representation from all nine saga films across a variety of topics, so that kept the process more interesting than if it was a simple chronological list of fun facts. Because the book covers in-universe lore as well as behind-the-scenes info, it was very satisfying to be able to include trivia from both, because I tend to think a well-rounded Star Wars education includes how these movies are made, as well as what's in them."
After being at Lucasfilm for over 20 years, these stories came very naturally out of Hidalgo's mind. He said:
"The challenge often came when I'd stop and ask myself, 'Doesn't everybody already know this?' and then having to remind myself, 'There are people who are going to read [this] whose parents weren't even alive when that Bantha Tracks [a Star Wars newsletter that ran between 1978 – 1987] issue you're citing came out.'"
As we might imagine, the author is saying that this book is for everybody, from the biggest Star Wars fan in the galaxy, to the most casual:
"Since it covers from the '70s to now, there's room for new insights on films and projects that haven't had decades of behind-the-scenes examinations on them," Hidalgo says. "I'm hoping even the biggest die-hards will learn something new to add to their already impressive mental database of Star Wars trivia. I hope this book invigorates a Star Wars pub-style night trivia in the near future."
Speaking of his favorite fun facts about the making of all nine movies, Hidalgo told SYFY WIRE:
"[I] always found it weirdly poetic that natural storms hit the production of two of the original trilogy films (Star Wars and Empire), and yet when they finally needed a storm on-screen and created a controlled sandstorm for Return of the Jedi, they ended up cutting it out. It was the first scene shot, and first scene cut for that film."
For more on the Hidalgo interview, make sure to visit SYFY WIRE. Star Wars: Fascinating Facts comes out on October 13, 2020, and is available to preorder here.
Miguel Fernández is a Spanish student that has movies as his second passion in life. His favorite movie of all time is The Lord of the Rings, but he is also a huge Star Wars fan. However, fantasy movies are not his only cup of tea, as movies from Scorsese, Fincher, Kubrick or Hitchcock have been an obsession for him since he started to understand the language of filmmaking. He is that guy who will watch a black and white movie, just because it is in black and white.