UPDATE! John Boyega On Colin Trevorrow's Episode IX; Would Return to Star Wars if Daisy Ridley and Oscar Isaac Come Back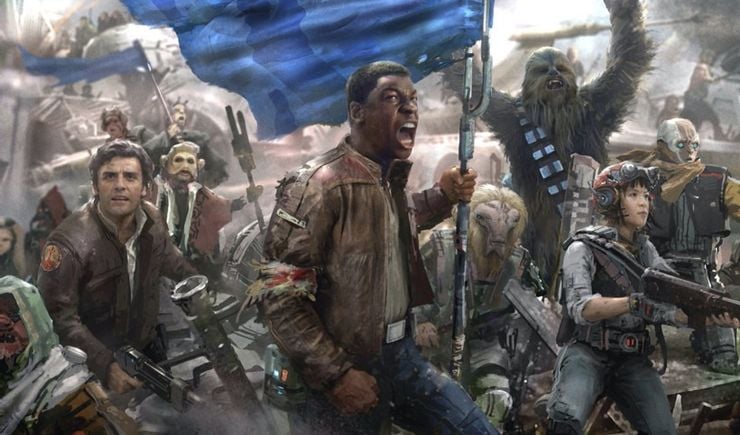 Not long ago, John Boyega had indicated a desire to "move on" from Star Wars and later criticized Disney over handling his character, Finn, following his reduced role in the Sequel Trilogy after The Force Awakens. However, it seems that Boyega is indeed open to revisiting his Star Wars role on television, particularly if it uses Colin Trevorrow's planned story arc for Finn as a basis for that story.
Colin Trevorrow's story for his version of Star Wars Episode IX was… Something. Getting into its highs and lows of his Duel of the Fates script is probably worthy of an article in and of itself, but in short, Finn's story arc was seen as a high point. Originally, he was set to infiltrate First Order-occupied Coruscant alongside Rose in an attempt to get the Resistance's beacon to call the Galaxy to action. While they would both get captured and imprisoned, Finn would lead an insurrection of Stormtroopers to take to the streets and lead citizens in a mass uprising against the Sith Troopers, which would later get backup from Poe Dameron and Chewbacca, and the arrival of a fleet of allied forces led by Lando Calrissian. Some of these ideas were loosely adapted into The Rise of Skywalker, but the nature of the storyline focused on Rey, Finn, and Poe as a team meant that Finn couldn't be separated from the group to launch a Stormtrooper uprising, and instead it was shown that some Stormtroopers (like Jannah) had defected from the First Order, following his lead on Exegol as they faced off against Sith Troopers.
However, nothing says that they can't be adapted to fit the setting after the events of that movie, since it stands to reason that the war with the First Order could continue for a certain amount of time after the Battle of Exegol. Furthermore, The Rise of Skywalker explored the idea that Finn had Force Sensitivity (thus giving him the potential to become one of the first of the New Jedi alongside Rey), an element that was not present in Trevorrow's script, which could be explored in a more character-focused narrative set after the events of the movie after not receiving a conventional pay-off in the film itself. In any case, it seems like John Boyega is a huge proponent of this idea. Recently, Yahoo! Entertainment got an opportunity to speak with John Boyega while he was promoting his new Amazon Prime show, Small Axe, where he talked about these ideas – along with the idea of returning to the Star Wars franchise on TV. Here's what he said:
"I think Colin Trevorrow was going to tell that story. That image of Finn with the blue flag, and you have the AT-ATs lined up with tribal marks, and the stormtroopers take off their helmets. That would have been sick! That would have been dope, man, hands down… I'm a Mandalorian fan, so Lucasfilm is doing very well with the TV shows. An animated show would be dope! We could do it from home."
Boyega likened the story to Finn a "Captain America" moment, likely referring to his now-famous scene in Avengers: Endgame where he gets to lead the entire Marvel Cinematic Universe in a charge to save all of reality from Thanos, and said that it was important to give actors of color big moments like these. Although there were elements of the Duel of the Fates script that were problematic toward this development (Finn is basically turned into a slave before leading his uprising), the imagery that it would have led to certainly could have produced something inspiring to see on the big screen. All things considered, It'd still be inspiring even if it debuted on a smaller screen.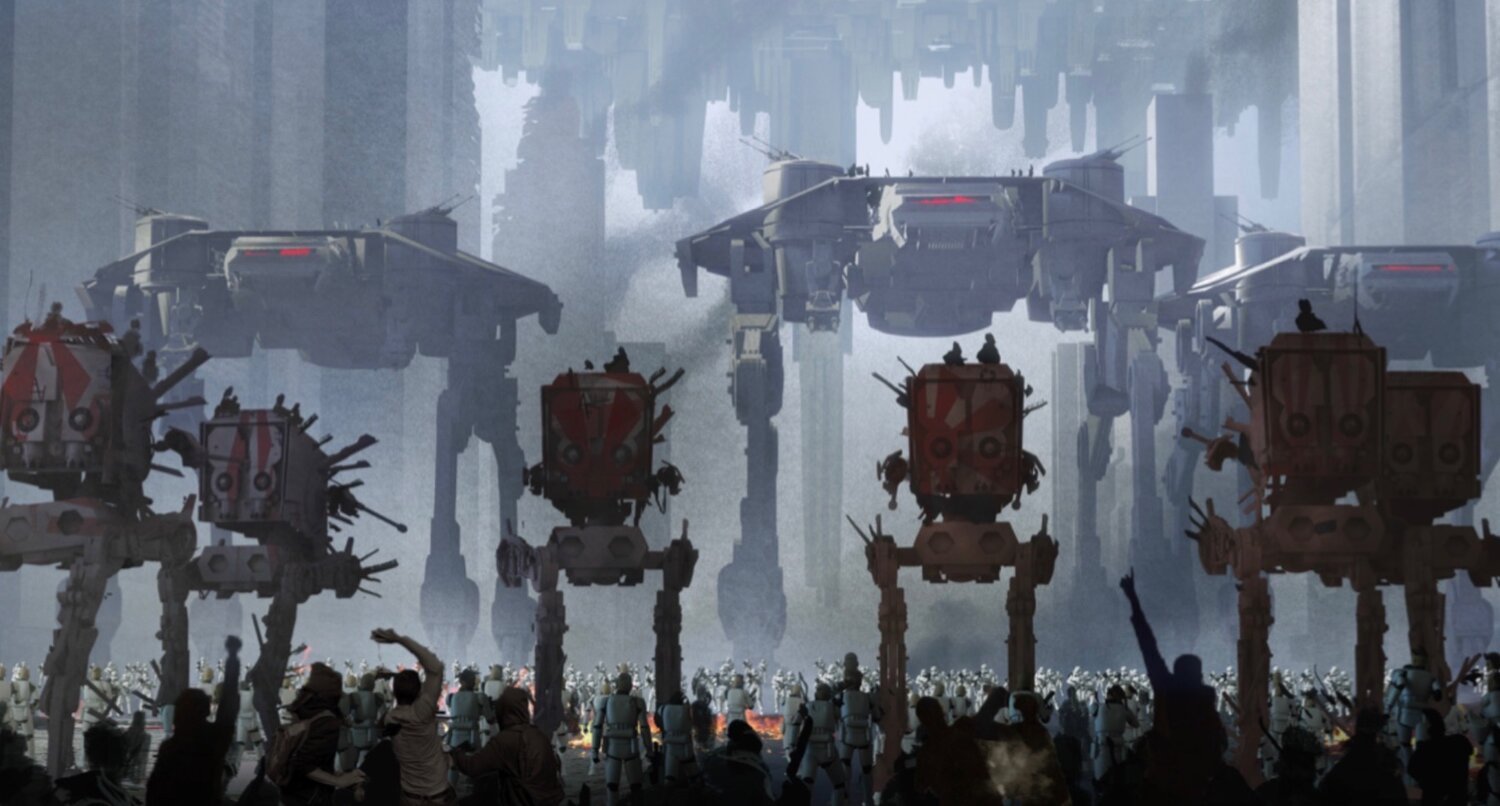 Boyega's move to be suddenly more open to the idea of more Star Wars somewhat surprising, since it was only a few months ago that he told a fan not to expect a return to Star Wars. Heck, during the press tour for The Rise of Skywalker, he quickly shut down the idea of having a Disney+ series! Perhaps his most vocal expression of dissatisfaction with Disney and Lucasfilm surfaced in last month's interview with GQ, in which he explained that he was disappointed with how various characters played by actors of color were treated in the Sequel Trilogy:
"What I would say to Disney is do not bring out a [person of color], market them to be much more important in the franchise than they are and then have them pushed to the side… Like, you guys knew what to do with Daisy Ridley, you knew what to do with Adam Driver. You knew what to do with these other people, but when it came to Kelly Marie Tran, when it came to John Boyega, you know f*** all… They gave all the nuance to Adam Driver, all the nuance to Daisy Ridley. Let's be honest. Daisy knows this. Adam knows this. Everybody knows. I'm not exposing anything."
Adapting a story like the one in Duel of the Fates would also serve as a means to not only give Finn some of that same nuance afforded to Rey Skywalker and Ben Solo, and a climactic story arc that was missing from The Rise of Skywalker, but it would also give that same satisfaction to Rose Tico, a character whose total screentime was reduced to just over a minute in the theatrical release of that film (in spite of more scenes with her being filmed and cut in the editing room). To see an about-face from John Boyega at this point, after seemingly distancing himself from Star Wars, seems to suggest that we haven't seen the last of Finn, and it seems likely that we'll get an animated series involving the Sequel Trilogy characters (specifically the leads, as Star Wars Resistance doesn't quite count) eventually. Getting him back to voice Finn to adapt this part of an unmade screenplay would likely be a dream come true for a lot of fans, either in animation or live-action, and would provide Lucasfilm with an opportunity to do right by two of the Sequel Trilogy's leads.
UPDATE!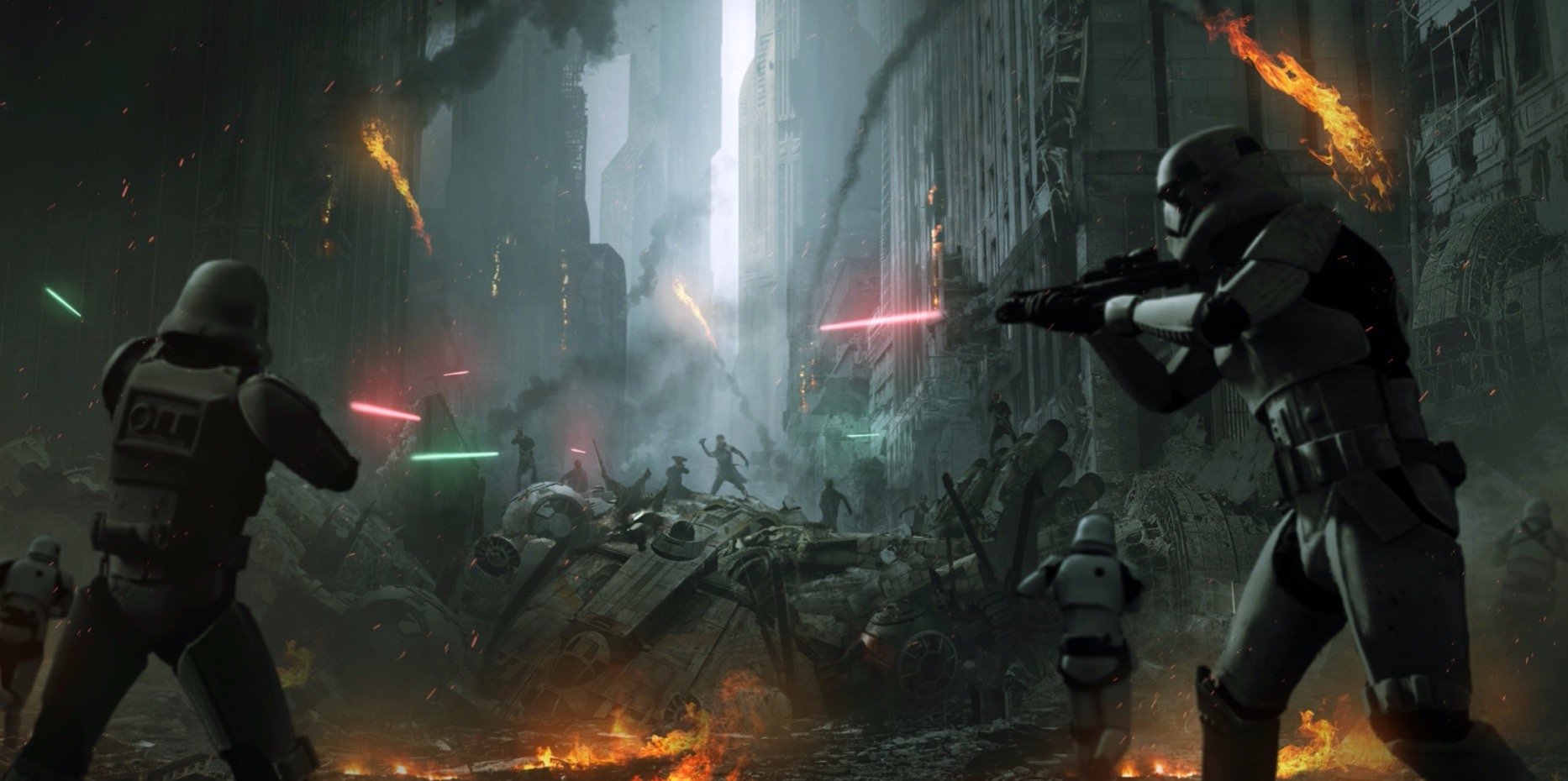 While talking with Entertainment Tonight, John Boyega added that he's open to returning to Star Wars as long as he's not the only one returning. He emphasizes that he's not currently aware of what Disney and Lucasfilm's long-term plans are after the Sequel Trilogy's conclusion. Here's what he said:
"I don't know what's going on with Star Wars. I'm alive – that's one thing. But it would depend on story and if Daisy [Ridley] and Oscar [Isaac] are coming back. I wouldn't want to be running around by myself or anything."
Of the two actors mentioned, Daisy Ridley has indicated more interest to return eventually, although she has noted that she feels that Rey's story has been sufficiently wrapped up for the time being. Oscar Isaac has been more apprehensive about returning and seems to be moving away from blockbusters for the time being (his role in Denis Villeneuve's Dune remake notwithstanding), although he joked with Deadline that he'd come back if he needed the money to buy a new house. Even if Isaac chose not to return, Boyega could always reunite with Kelly Marie Tran, who told Collider that she has interest in appearing as her character again if the story is right – and if they were to use Finn's arc in Duel of the Fates as an outline for a story set after the events of The Rise of Skywalker, then she would likely play a large role in that story.
Grant has been a fan of Star Wars for as long as he can remember, having seen every movie on the big screen. When he's not hard at work with his college studies, he keeps himself busy by reporting on all kinds of Star Wars news for SWNN and general movie news on the sister site, Movie News Net. He served as a frequent commentator on SWNN's The Resistance Broadcast.