HasLab's Razor Crest Campaign Soars to New Heights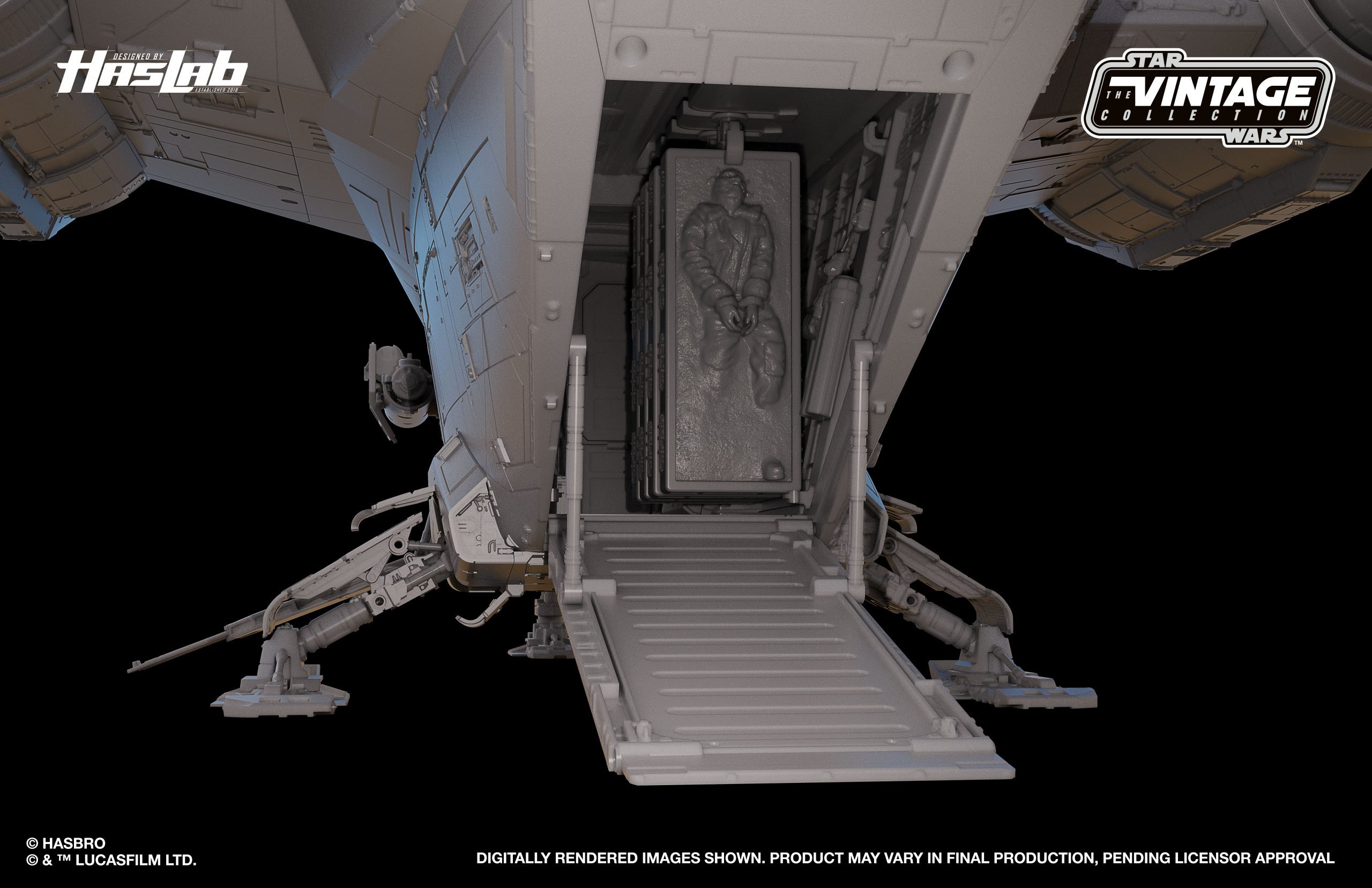 As we reported last month, HasLab has a new campaign going for another mega-release. The Mandalorian's Razor Crest is currently recruiting backers to fund its release. While the Razor Crest itself has already been fully backed, new tiers continue to be unlocked as more people reserve their own ships for the future hunting of bounties.
Additional tiers that resulted in the addition of an Escape Pod and a Star Wars: The Vintage Collection The Child Figure & end-of-season-1 Pram have already been unlocked by backers. Hasbro has now revealed that if they receive 13,000 backers by the November 9th deadline they will also be adding four premium detailed carbonite blocks as inspired by Season 1, Episode 1 of The Mandalorian that have the capability to interact with the Razor Crest vehicle.
As they did with Jabba's Sail Barge, it seems HasLab intends to keep making this release bigger and better as more backers that sign on. So, if you're toying with getting in on the fun head to HasLab's site and help all those already in to get those blocks of carbonite and secure an excellent collector's item for yourself.
For details and tons of images check out the HasLab Razor Crest page here.