Exclusive Sneak Peak At 'The Mandalorian' Season Two Will Air During Monday Night Football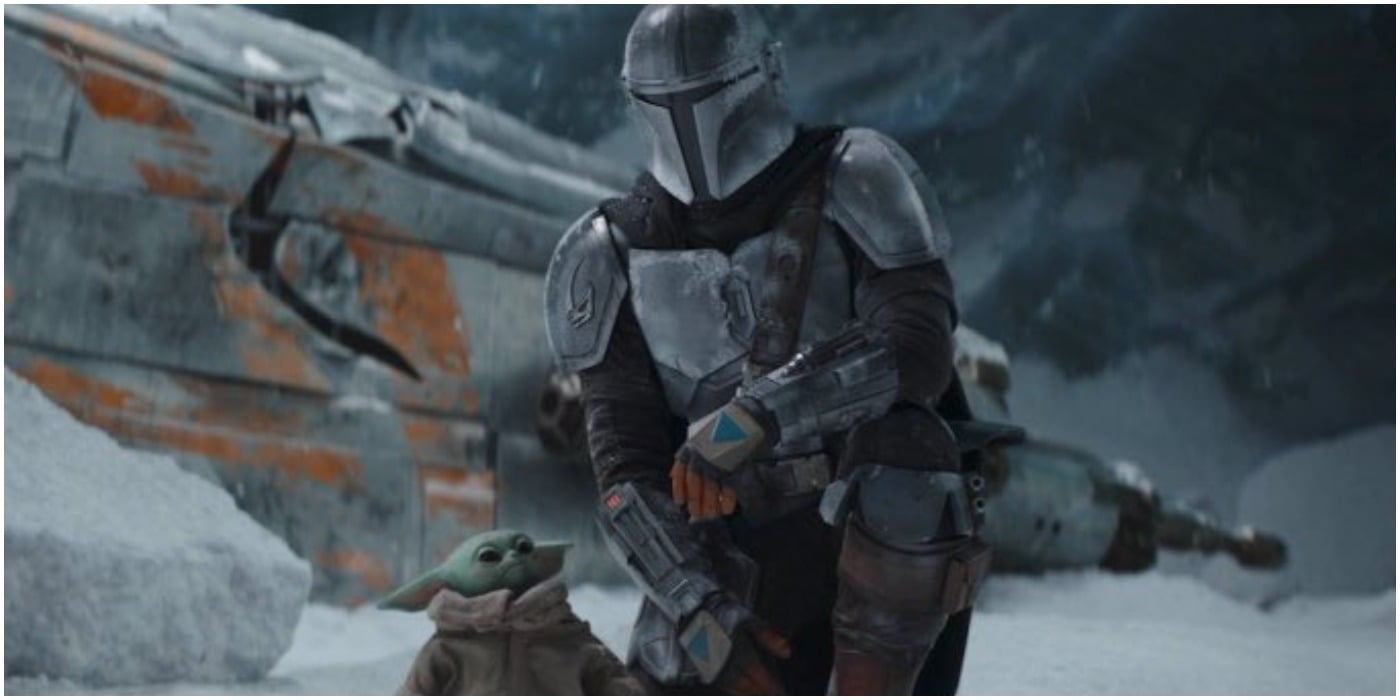 Only two weeks remain until The Mandalorian returns to Disney+, but fans only have to wait until next Monday for another sneak peek at season two.
Thanks to the eagle-eyed viewers at Zcure1 on Twitter, we now know an exclusive sneak peek at the upcoming season will debut during next week's Monday Night Football telecast on ESPN. This isn't a huge surprise as it's typically when Star Wars films drop big trailers before December releases.
There is cool new footage and an announcement of an "Exclusive Look" trailer on Monday during MNF in The Mandalorian Season 2 TV Spot 7 ! #StarWars #TheMandalorian pic.twitter.com/YOOZfER80a

— Zcure1 (@Zcure1) October 17, 2020
This preview of the preview features mostly recycled footage from the first trailer for the season and TV spots. There are some tantalizing new pieces of footage though. We see one of the Imperial Remnant speeder bikes about to get smashed into a canyon wall by what may be an Imperial Troop Transport.
This looks to be part of the big sequence that involves speeder bikes gunning off of cliffs. Could it be part of some kind of jailbreak? Maybe we'll get a clearer picture on Monday. The next super quick shot raises even more questions.
We see Cara Dune and Greef Karga at the controls of a vehicle – perhaps the troop transport given the set up inside. Then a very familiar alien sticks their head into the scene. It's the Mythrol from the very first episode of the series, portrayed by actor Horatio Sanz.
The Mythrol alien The Mandalorian captured in the first scene of the series looks to be free of his carbonite captivity. It would be interesting to see him cross paths with Din Djarin again. It's possible this jailbreak takes place on Nevarro, as Dune and Karga are shown to be there in the trailer.
It won't be long now before we have all the facts on the new season of The Mandalorian. The first episode drops on October 30th on Disney+.
DARBY HARN is a novelist, freelance writer and podcaster. His novels include Ever The Hero, The Judgement of Valene, Nothing Ever Ends and A Country Of Eternal Light. His short fiction appears in Strange Horizons, Interzone, Shimmer and other venues.