Disney Plus Germany Seemingly Confirms Rosario Dawson and Timothy Olyphant for 'The Mandalorian' Season 2!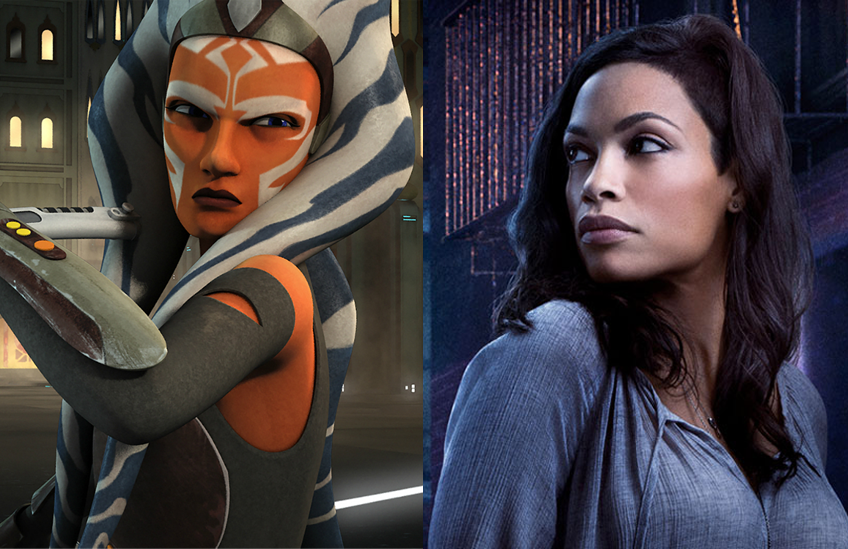 An Instagram story posted by the official Disney+ Germany account might have just given up a couple of Season 2's biggest secrets!
The folks at Kessel Run Transmissions first reported this finding earlier today, and eager fans confirmed the story (which is now gone per usual with Instagram story posts) was real shortly afterwards.
The Disney Plus Denmark Instagram story confirms Rosario Dawson and Timothy Olyphant for The Mandalorian Season 2! pic.twitter.com/MjF1hM8k0F

— Kessel Run Transmissions (@KRTransmissions) October 3, 2020
With the clock ticking on the release of Season 2, more and more details will surface over the coming weeks despite Lucasfilm's best efforts to keep everything under wraps, even though in this case it came from an official international account's post.
Francisco J. Ruiz is that guy who has watched Jurassic Park a thousand times and loves Star Wars. His hunger for movies is only matched by his love for video games. He graduated in English Studies from the University of Malaga, in Spain. As he continues to write about what he enjoys (and doesn't), he's studying for a master's degree and working on becoming a teacher.