Star Wars: The Mandalorian – The Art & Imagery Review
We got our hands on Titan Magazines' collectors edition Star Wars: The Mandalorian – The Art & Imagery. A hardcover 96 page book full of stills and concept art from the first four episodes of season one, which is on sale now.
The book is divided between seven chapters:
The Mandalorian
The Child
Mandalorians on Nevarro
Worlds
Allies
Enemies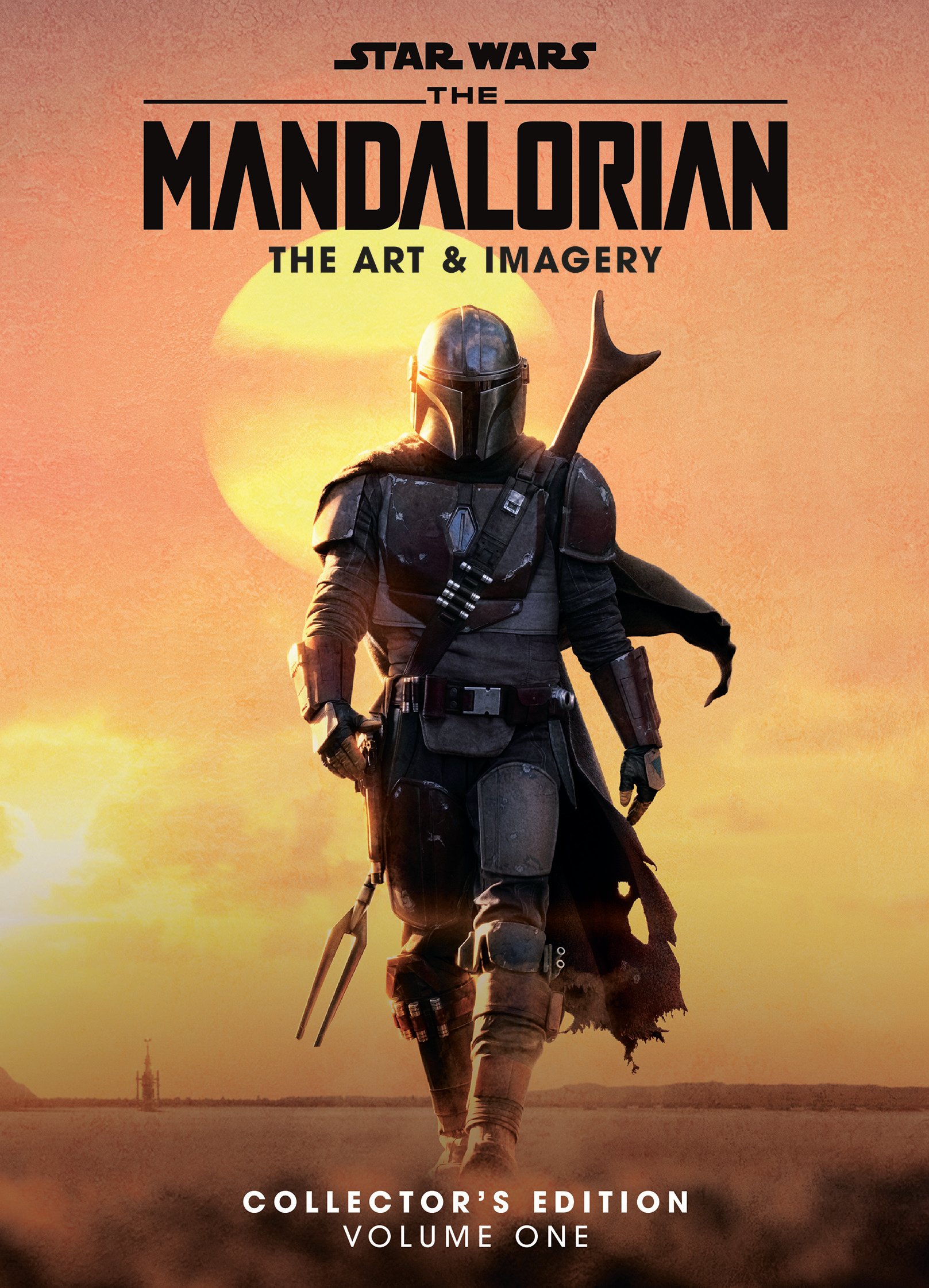 This is a book for visual people through and through (If you want behind the scenes interviews your best bets are the Disney+ Gallery series or upcoming The Art of Star Wars: The Mandalorian book due out this December). This is a coffee table book designed for visuals alone. It's all about the art with each piece taking up either a half,  full or even double page.
If you're a diehard follower you'll have seen a lot of the concept art online already, but obviously that's very different to owning it. The art styles do vary though to keep it fresh and it is interesting noting the differences between concept art paired next to the final shot as seen in the episode.
This is definitely the best of the concept art. No napkin sketches or pre-script doodles, all the images are top quality and it's easy to see how they directly inspire the final product we see on screen. The art is done by some of Star Wars' best: Doug Chiang, Christian Alzmann, Ryan Church, Nick Gindraux, John Park, Jama Jurabaev, Erik Tiemens, Brian Matyas, Seth Engstrom, and Anton Grandert.
If you are only interested in the visuals though this has a clear advantage over the upcoming art book: the price. While only covering the first 4 episodes this book retails at $17.99 on amazon vs. the art book's $36.
Being a mix of concept art, illustrative images, and photography with no words makes this an art book in its purest form, and you'll already know if this is an  instant must have for your collection.
For the amount of images, the mix of full/double page spreads and the lower price for a hardcover full color book of nearly 100 pages, this is definitely an easy buy if you're clamoring to add some Mandalorian and The Child to your coffee table.
You can order a copy of  Star Wars: The Mandalorian – The Art & Imagery here.
Alex Newman is huge Star Wars fan and loves to keep up to date with the canon. He's also loved movies for as long as he can remember. He's a massive Disney and superhero fan but will watch anything. He's worked at a cinema, a comic book store and at Disney World but is currently working in radio in London!