Marvel Unlimited: This Week's Star Wars Releases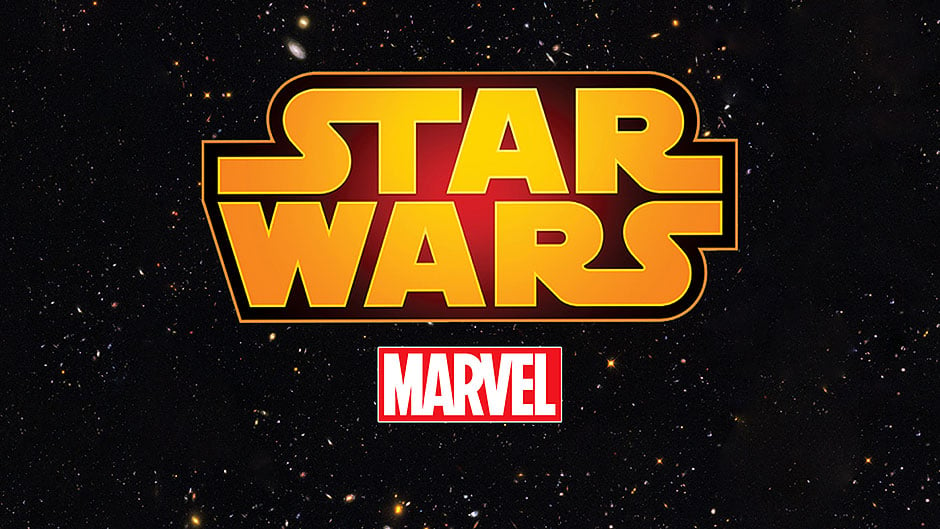 Marvel Unlimited is the Star Wars comic publisher's subscription service. Think of it as like Netflix/Spotify but for Marvel comics. The comics are released on the service six months after they're released for individual purchase (either physically/digitally).
They've got the entire canon Marvel Star Wars back catalogue in their library plus anything they've released under the Legends banner.
Released this week:
Star Wars: The Rise of Kylo Ren #4
Summary:
This is the final part of Charles Soule's mini-series. Ben Solo's fall from grace comes to an end as we witness the rise of Kylo Ren and his knights of Ren. The two remaining Jedi have pursued Ben across the galaxy to Mimban, unsure whether they want to try and save Ben…..or seek revenge for their fallen friend.
Verdict:
This series has been a wild, amazing ride and both Soule and Sliney should be proud of this story. All our assumptions about Ben Solo/Kylo Ren before we first met him in The Force Awakens have been thrown out the window and given so much more depth in this story. Ben Solo's fall is a tragic story and this comic book is essential reading. Full review with spoilers here.
Star Wars: Darth Vader #2
Summary:
In his continued quest to punish all those that hid Luke from him, Vader has seen the face of Padmé again. Between seeing the love of his life, fighting Vendaxan land squids, and a chatty droid, Vader has a lot to face, both in front of him and within. Most importantly though, how is Padmé alive?
Verdict:
This series continues to excel at connecting the prequel trilogy with the original one and shows us the Vader we see betray his master in Return of the Jedi. The issue isn't plot heavy but utilises flashbacks and dialogue really well to set up the upcoming issues. It's easily worth your time and the art work suits perfectly. Full review with spoilers here.
Star Wars: Bounty Hunters #1
Summary:
This mini-series sees the return of Beilert Valance from Target Vader along with fellow bounty hunters: Boba Fett, Bossk, Black Krrsantan, and Doctor Aphra. The issue starts showing a job gone wrong in the past. We then switch to where the comic takes place, between The Empire Strikes Back and Return of the Jedi. The person who ruined the bounty hunters job has resurfaced and they all want revenge.
Verdict:
Ethan Sacks mini-series (Galaxy's Edge & Allegiance) have both been misfires and this issues continues that trend. The plot is quite hard to follow at times, the speech is a bit clunky, and nothing really happens that feels fresh or new. The art is good and the familiar faces look cool but this issue could easily be missed, especially with the other amazing issues released this week as well.
As always, happy reading and may the Force be with you.
Alex Newman is huge Star Wars fan and loves to keep up to date with the canon. He's also loved movies for as long as he can remember. He's a massive Disney and superhero fan but will watch anything. He's worked at a cinema, a comic book store and at Disney World but is currently working in radio in London!