'Vader Immortal' Is Out Now on Playstation VR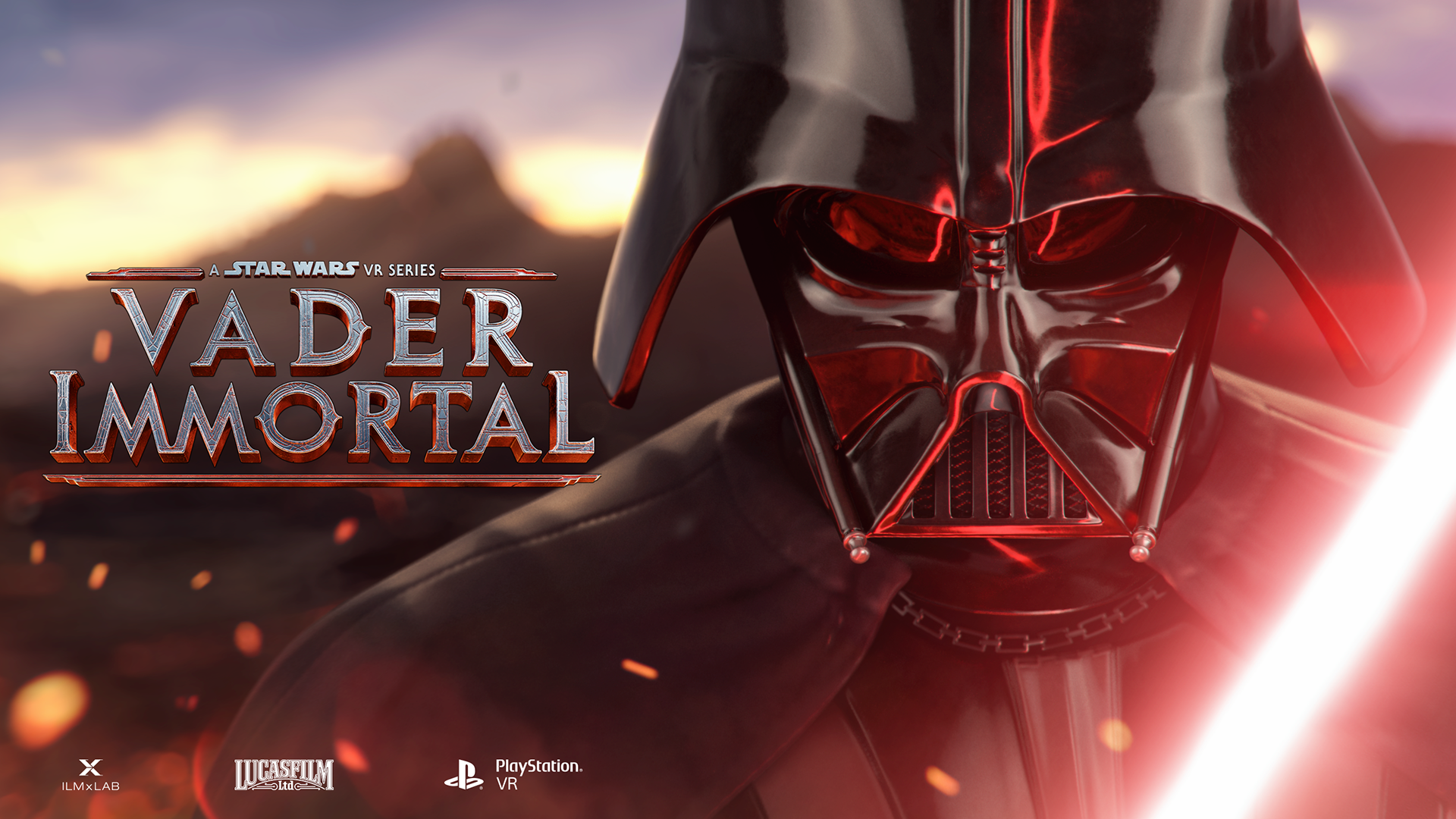 All three episodes of Vader Immortal: A Star Wars VR Series are out now on Playstation VR.
The series had previously only been available on Oculus, which made it hard for most fans to get their hands on the experience. Hopefully its release for Playstation will give lots more fans a chance to take a deep dive into Star Wars lore. ILMxLAB have also released a new trailer in line with the announcement.
For those who weren't able to play the trilogy on Oculus, Vader Immortal puts you in the shoes of a smuggler operating near Mustafar, the volcanic world that Darth Vader made his home following his fight with Obi-Wan back in Revenge of the Sith. The story lets you delve into the ancient backstory of the planet, and you work with ancient spirits to fight back against Vader himself. The game also includes the popular Lightsaber Dojo modes, where you face off against waves of enemies separate from the main story.
The series lets you swing a lightsaber, fire a blaster and throw thermal detonators against enemies over the course of the story, fulfilling the dreams of Star Wars fans everywhere. Ben Snow (Star Wars: Secrets of the Empire), director of Vader: Immortal, is particularly excited for more Star Wars fans to experience the story and gameplay on PSVR.
Since we were kids, many of us have imagined what it must be like to hold a lightsaber in our hands.  With Vader Immortal, we set out to make that dream a reality. I'm thrilled that anyone with access to a PlayStation®VR will now have the chance to feel what it is like to wield their own lightsaber, and to step inside the sights, sounds and story of a real Star Wars adventure.
Vader: Immortal is written by David S. Goyer (The Dark Knight, Blade) and features Maya Rudolph (Bridesmaids) as your droid sidekick ZO-E3 and fan favorite Scott Lawrence (Star Wars Resistance) as Darth Vader.
The series won Best VR/AR Game at the 2020 Game Developers' Choice Awards. Vader Immortal: Episode I won VR Experience of the Year at the 2019 VR Awards, took home the inaugural Innovation Award at the 2020 Producers Guild Awards, and was named a Finalist for Outstanding Innovation in Interactive Media at the 2019 Emmys.
Josh is a huge Star Wars fan, who has spent far too much time wondering if any Star Wars character could defeat Thanos with all the Infinity Stones.