Three New 'Star Wars: Galaxy of Adventures' Shorts Centered Around Galaxy's Edge Debut (VIDEO)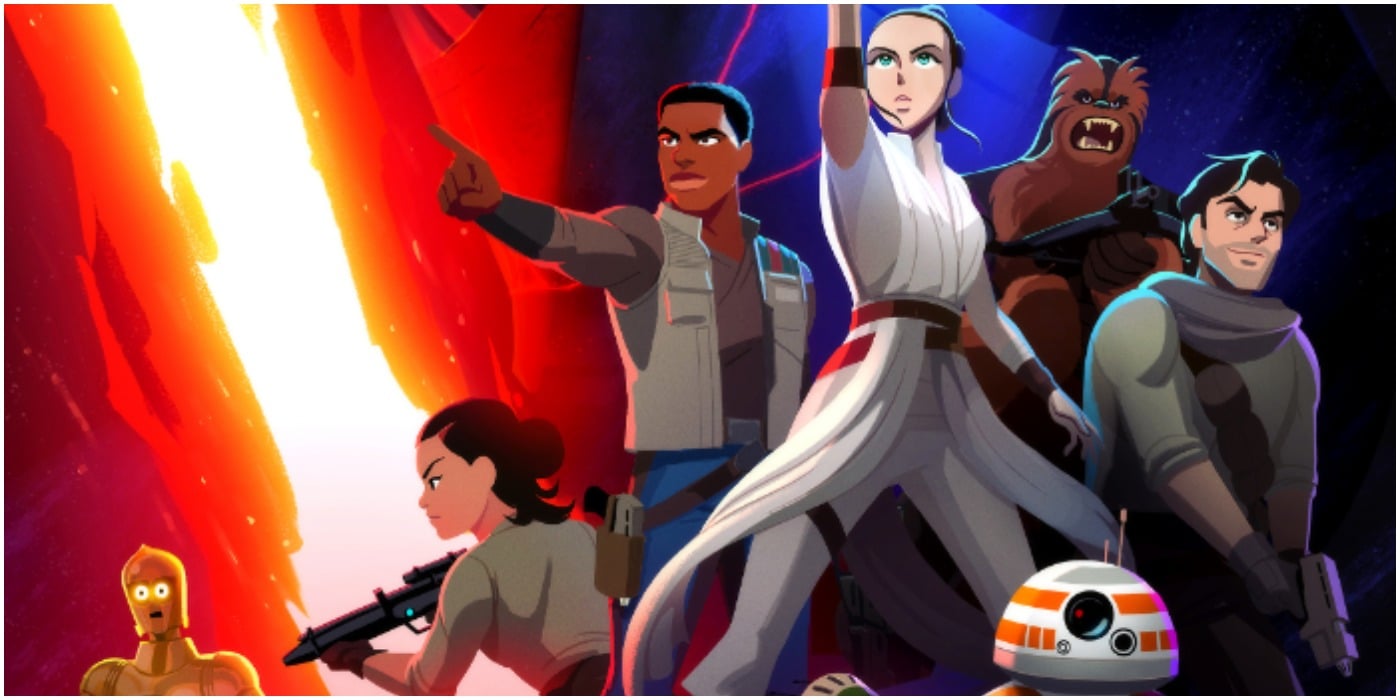 Three new Galaxy of Adventures shorts went live on the Star Wars Kids YouTube channel today. Each short animated segment focuses on the sequel trilogy era of the Star Wars saga, with a detour to a certain theme park attraction. Watch all three below!
The first spot, "Black Spire Outpost", takes fans on an adventure to the titular location and focus on the Star Wars Galaxy's Edge attraction.
With the help of a curious porg, newly arrived aboard the Millennium Falcon, you can explore Black Spire Outpost, just like the one inside Star Wars: Galaxy's Edge.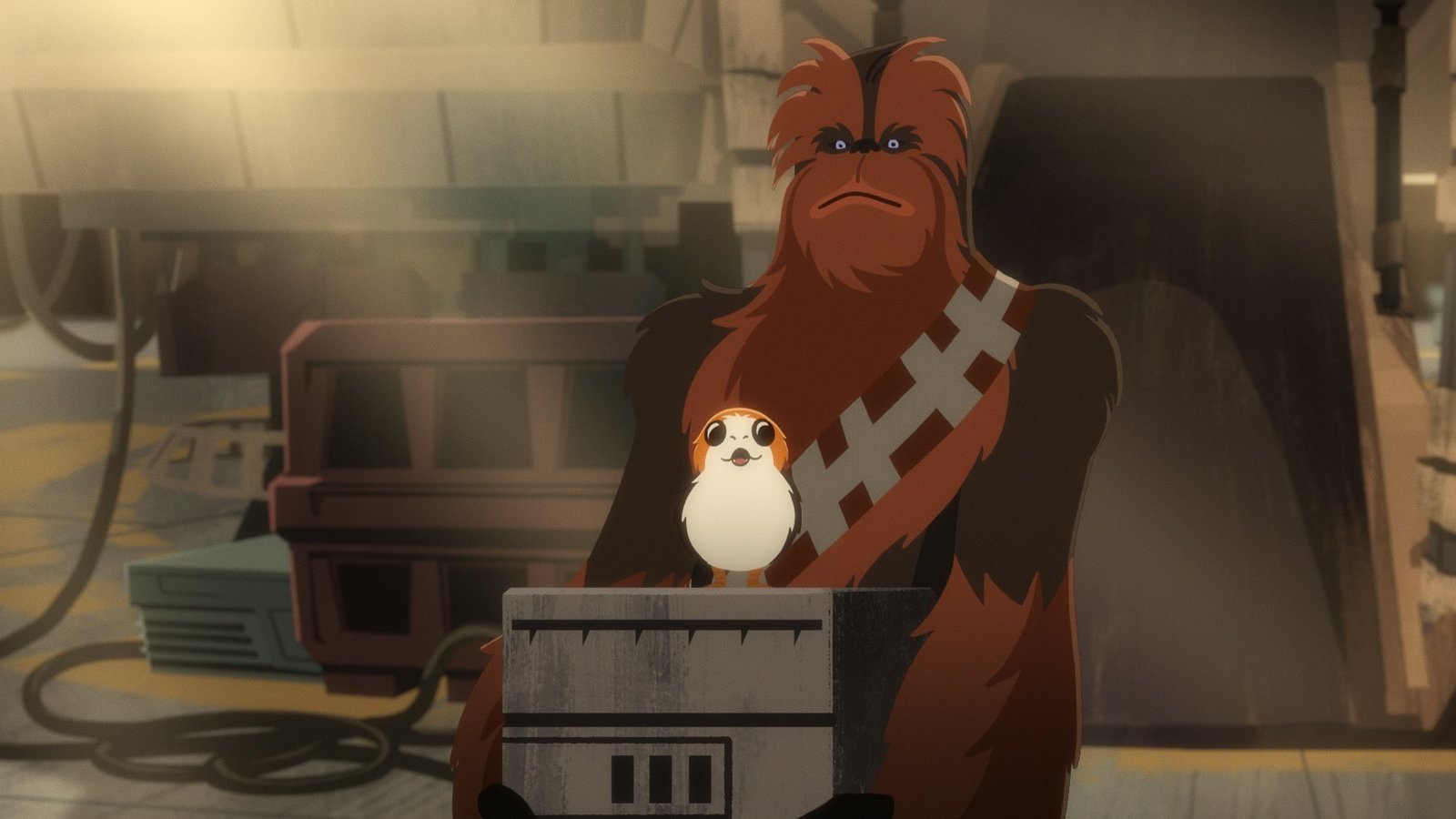 Attendees of the attraction and fans of tie-in fiction will likely recognize one of the characters in the video.
The short looks like a great showcase for Black Spire Outpost.
The second new short focuses on the villains of the sequel trilogy, the First Order.
Fans get a look at some First Order recruiting methods.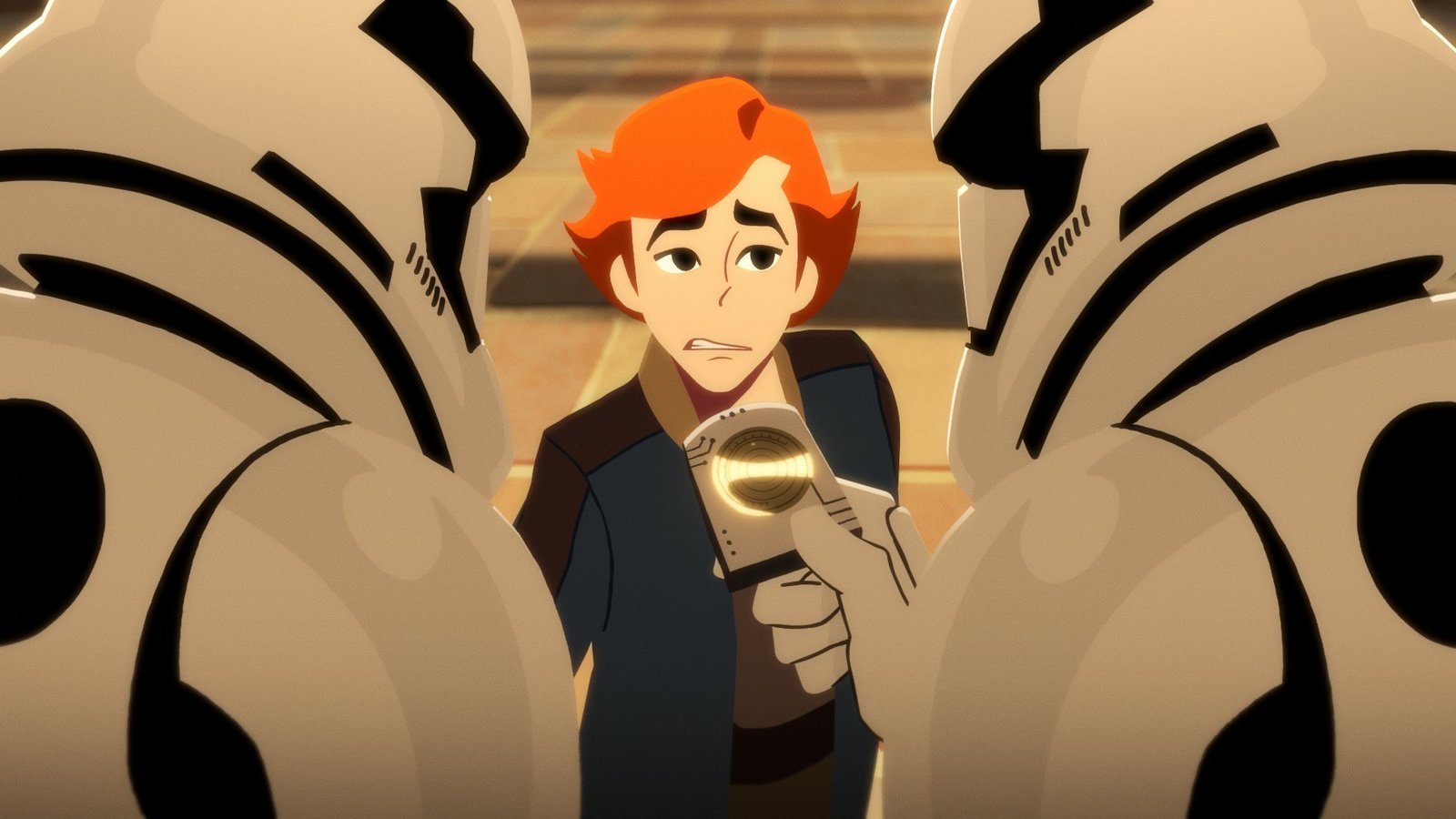 But looks like good wins out in the end.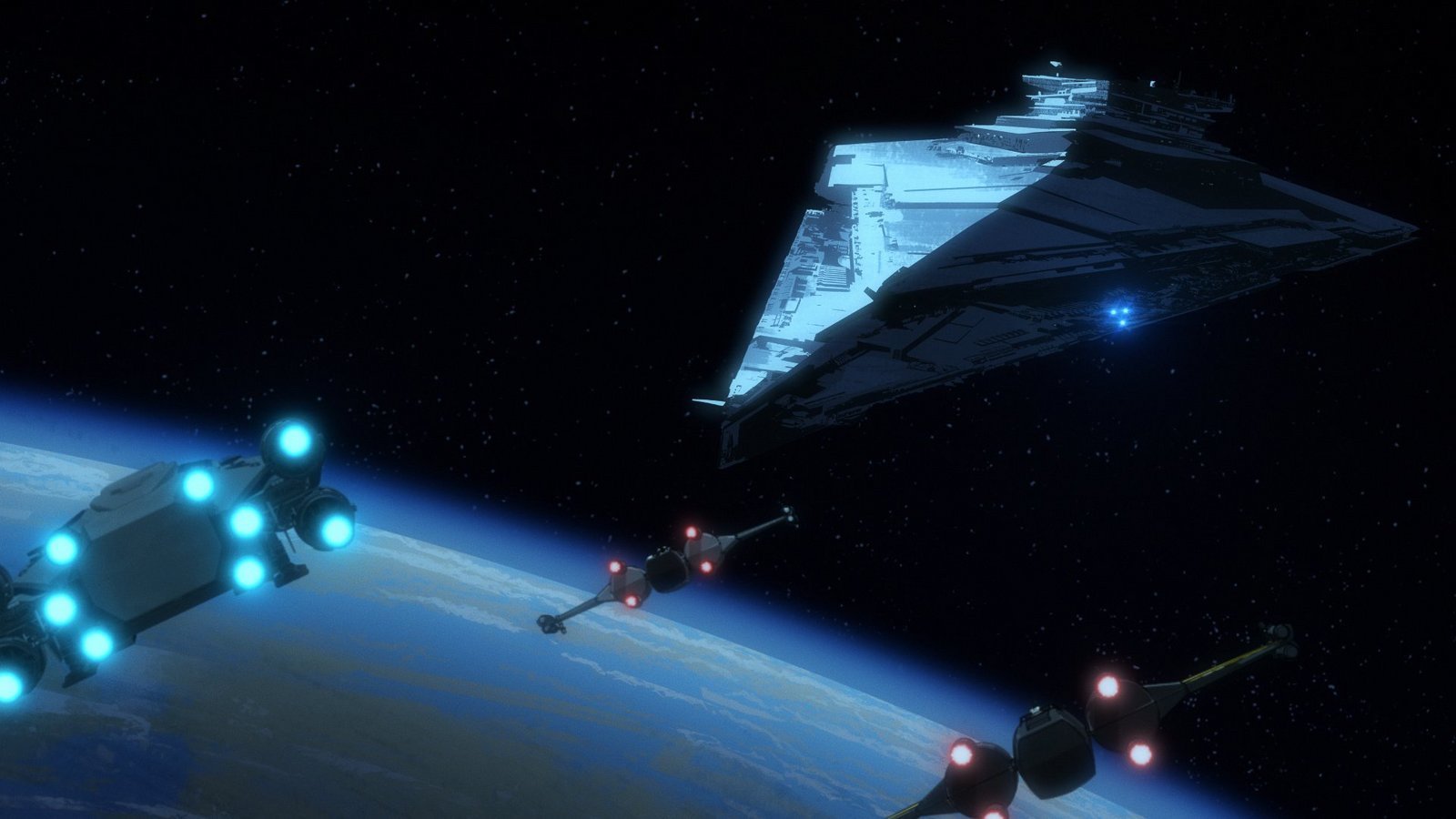 The third and final new short focuses on the Millennium Falcon and Hondo Ohnaka, a pair that just happens to be the focus of a huge new toy offering from Hasbro right now.
Hondo Ohnaka is putting together a crew to pilot the Millennium Falcon, on loan from Chewbacca, on a daring smuggling mission.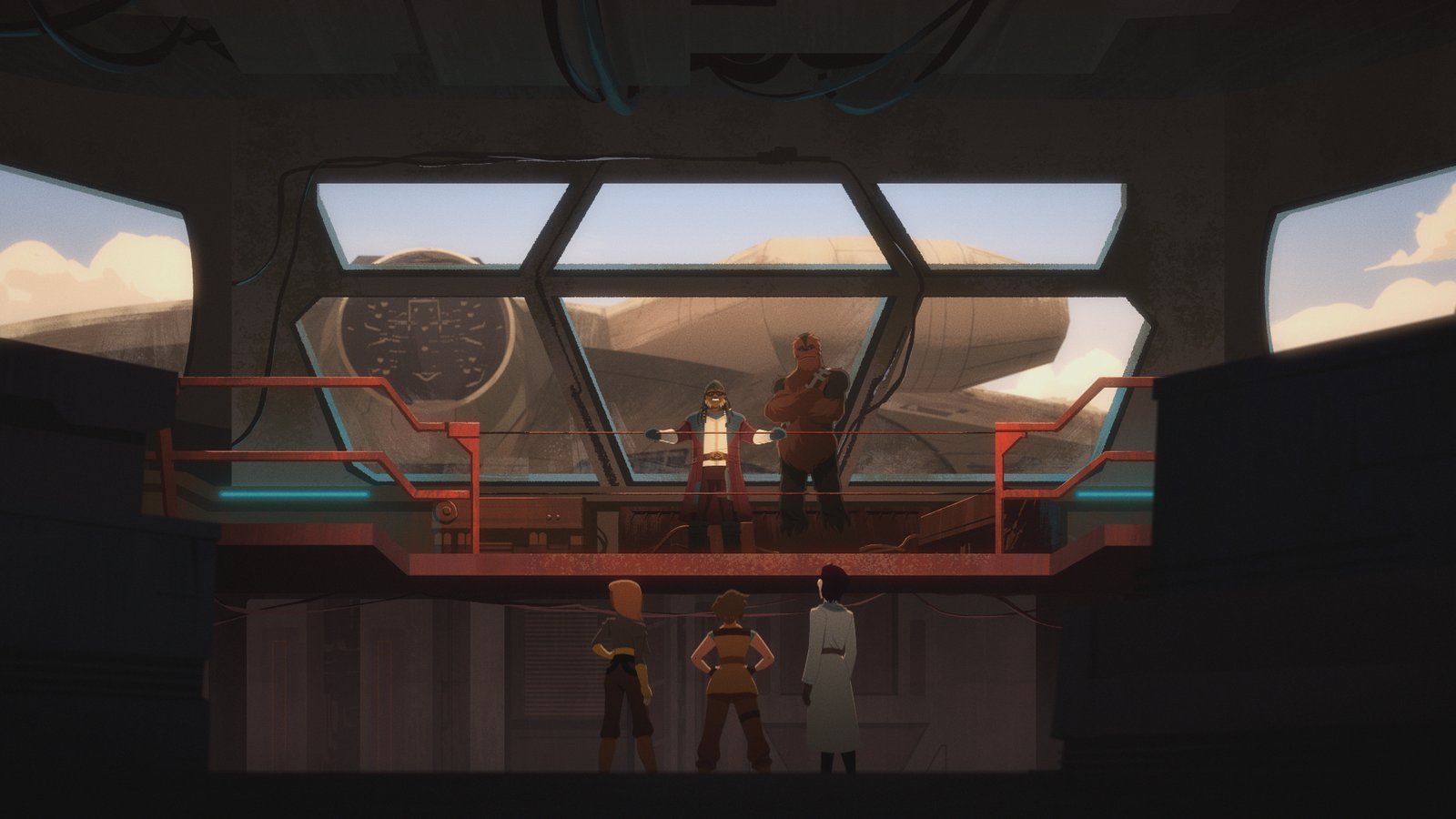 Things maybe don't go so well (they rarely do for Hondo).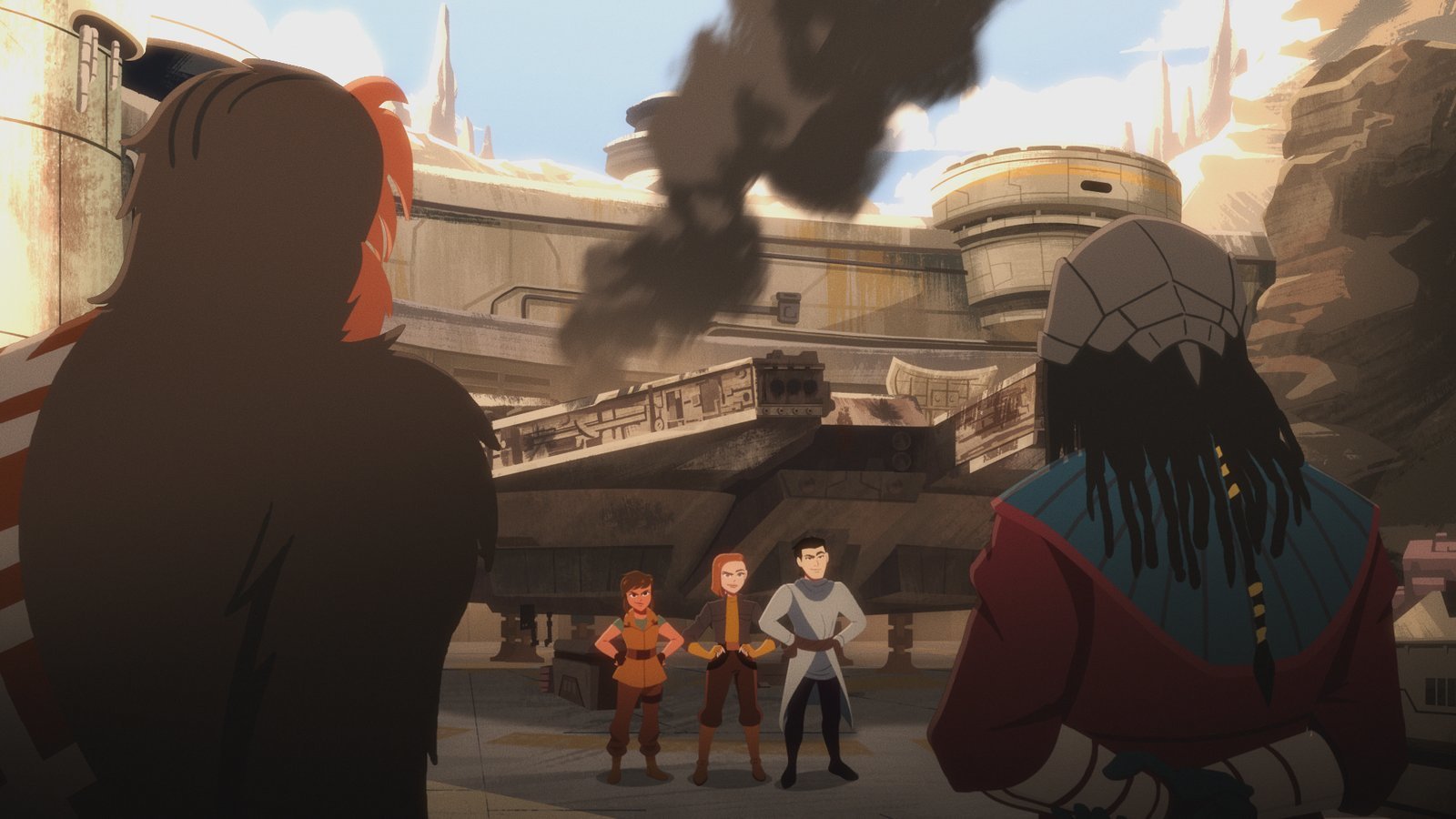 Looks like a great showcase for the always fun character of Ohnaka (and Chewie!). These videos join the already expansive library of shorts from Galaxy of Adventures which showcase key moments from Star Wars history, as well as expand the universe a little more.
DARBY HARN is a novelist, freelance writer and podcaster. His novels include Ever The Hero, The Judgement of Valene, Nothing Ever Ends and A Country Of Eternal Light. His short fiction appears in Strange Horizons, Interzone, Shimmer and other venues.