The Star Wars Show: The Star Wars Celebration Celebration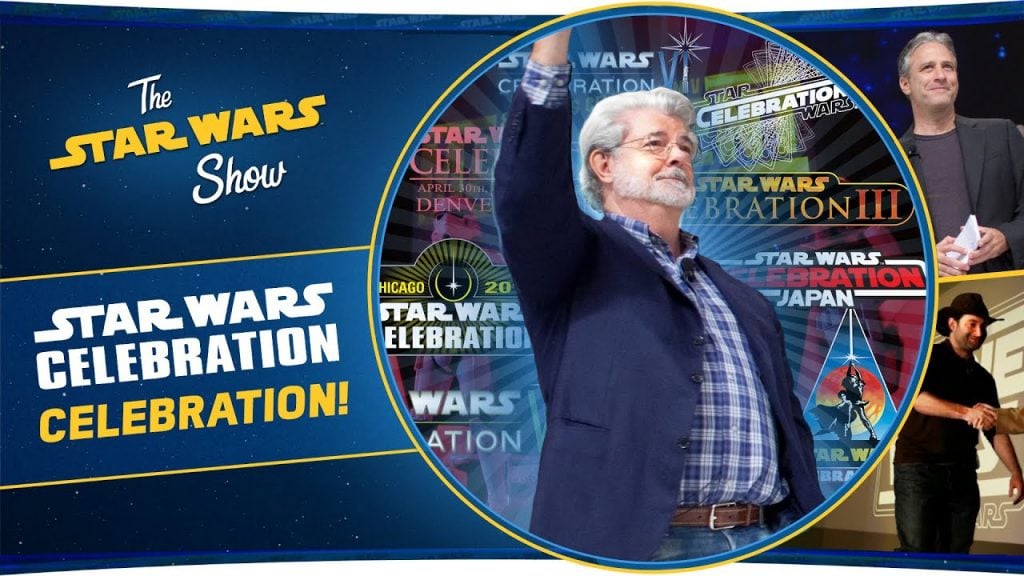 This month on The Star Wars Show, the crew takes a look back at some great Star Wars Celebration moments of the past like George Lucas teasing Star Wars: The Clone Wars at his first Celebration, Dave Filoni giving fans a first look at Star Wars Rebels, and of course Jon Stewart chatting with George Lucas, Mark Hamill, and Carrie Fisher. Plus, we get a first look at some brand new Star Wars Celebration exclusive merchandise for this year!
The Star Wars Show is hosted by Andi Gutierrez and Anthony Carboni, and posts on the last Wednesday of every month on the Star Wars YouTube Channel.
Writer and Star Wars lover located in Florida, USA.
"I don't like sand. It's coarse and rough and irritating and it gets everywhere."
- Anakin Skywalker