'The Mandalorian' Composer Ludwig Göransson Discusses His Excitement for Season Two and Christopher Nolan's 'Tenet'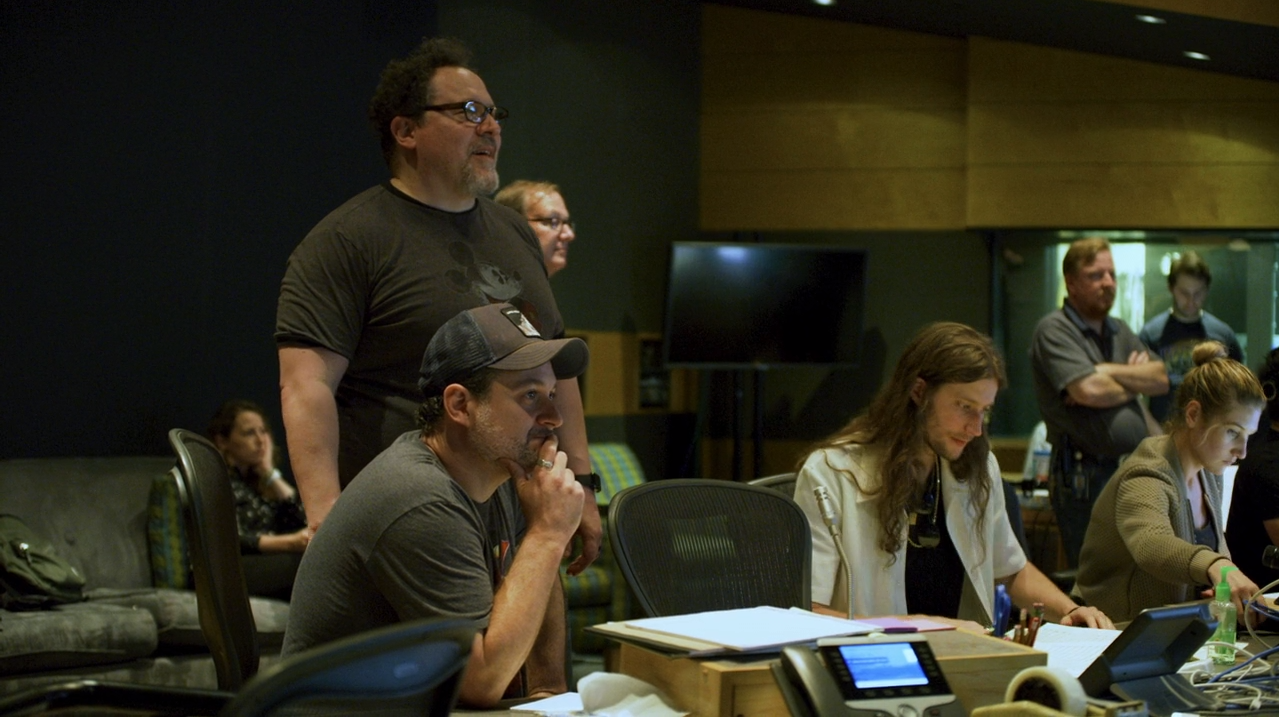 The second season of The Mandalorian is rapidly approaching, and the show's  oscar-winning composer (who was also nominated for an emmy with season one) is currently hard at work on the score for season two.
(source: Deadline)
Göransson says he's "extremely excited" for the show's second season:
"Jon's taking the story into places that I didn't know existed, and I think it's so fun."
As Göransson looks ahead to season two, he takes a look back at his work on season one and how he came to be involved with the project.
"I got a call that wanted to see me, and I went down to his office in Playa del Rey. As soon as I go in there, I see Jon in the middle of this big room, and he's surrounded by all this incredible visual art for the show," the composer recalls. "Jon comes up to me and starts telling me about the show, about his inspiration— about samurai movies and Westerns—and I was just kind of astounded, and really inspired. I think from the very start of our conversations, I got to understand that it was going to be a really fun experience."
The composer seemed to understand that bringing Star Wars to the small screen would be a task like no other, and he went into the work with his own unique creative passion, tempered with his utmost respect for the great John Williams.
"What John Williams created for Star Wars was probably the best film music out there—at least, the most known film music. I remember watching the movies as a kid and the impact the visuals and the music had with me," he says. "I can still remember that feeling, and it was that feeling that I wanted to try to recreate."
Göransson went on to discuss the process of writing the score for the show's first season and how important it was that the show have a sound that was true to Star Wars yet totally unique on its own. For more on this, check out Deadline's article (here) or watch the episode of Disney Gallery: The Mandalorian titled "Score" on Disney Plus.
In the end, the show's sound was a combination of three main elements that would work together to bring the sound of the show to life.
"The world he created is so big, and there's so many characters, so many planets and locations, so we always wanted to also put in an element of this tech and modern production, and also the big, sweeping, romantic orchestra," Göransson says. "When we have all those three elements—the organic, the tech and the orchestra—we can really do anything we want."
Star Wars isn't the only big thing on the composer's plate at the moment. Recently, Göransson also finished the score for Christopher Nolan's eagerly anticipated film Tenet, which he is also very excited about.
Much like what he did first with The Mandalorian, much of the film's score was created from his own bedroom, this time out of necessity due to the coronavirus pandemic. But even though much of his work was done from home, he insists that the theatrical release of the upcoming movie will be worth the wait, calling it "an experience that you need to have in the theater".
"…Every time I've seen this movie, it just blows me away. There's so many levels to it, and so much to take in. I can't wait to see how people react to it."
Tenet's release date, much like most Hollywood films these days, has been somewhat of a moving target. But for now it seems that the film will get an international release date this month, followed by a U.S. release in September. So with Tenet and The Mandalorian season two both on the near horizon, there's a lot of really great music to look forward to from one of the most sought after composers currently working in the industry.
As a music lover, I was sucked right in to Göransson's work on The Mandalorian last year. It's simplicity and style was like nothing I'd heard in Star Wars before, but it somehow felt just right. I can't wait to hear what he has come up with for season two. Thankfully, the wait won't be long now as the second season is set to debut in two months on Disney Plus.
Jordan Pate is Co-Lead Editor and Senior Writer for Star Wars News Net, of which he is also a member of the book and comic review team. He loves all things Star Wars, but when he's not spending time in the galaxy far far away, he might be found in our own galaxy hanging out in Gotham City or at 1407 Graymalkin Lane, Salem Center, NY.