New 'Star Wars: Squadrons' Trailer Revealed at Gamescom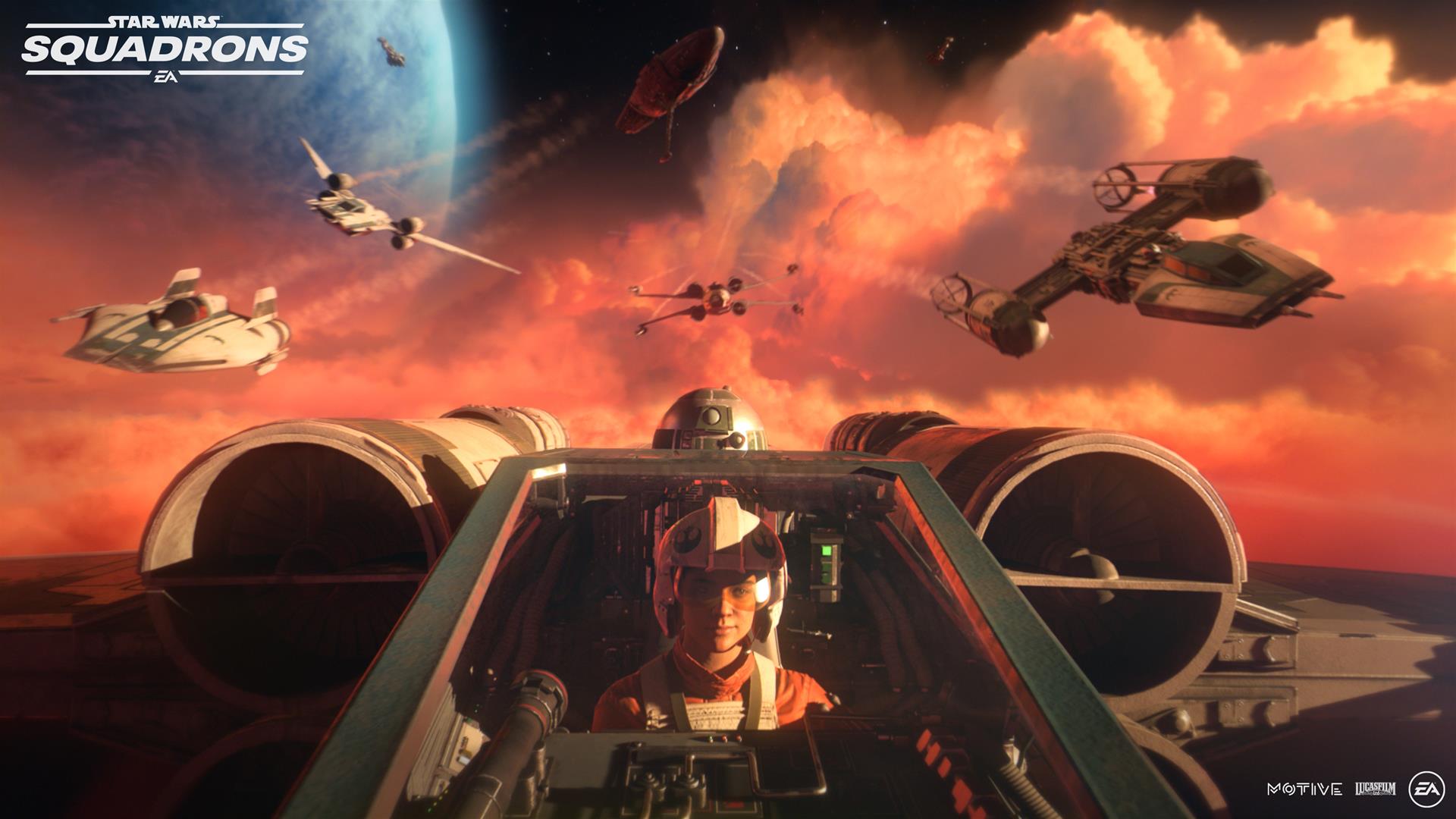 As promised, Star Wars: Squadrons took center stage at Gamescom with some new gameplay showcased. The space combat title opts to go for a smaller scale than the likes of the Battlefront titles in order to hearken back to gameplay experiences like X-Wing, TIE Fighter, or Rogue Squadron.
Set after the destruction of the second Death Star over Endor but before the Battle of Jakku, Star Wars: Squadrons follows the stories of two squadrons of pilots fighting on opposing sides of a war in its final days. Gameplay is based upon intense five-on-five dogfights, or daring assaults on enemy flagships, in various locations throughout the galaxy far, far away. Even though the direction of the war seems decided, neither side is willing to take a chance as they seek to eradicate each other, putting their skills as pilots to the test in a high-flying adventure.
Players have an option to pilot four different ships on each side of the war (the X-Wing, the Y-Wing, the A-Wing, and the U-Wing for the New Republic, and the TIE Fighter, TIE Bomber, TIE Interceptor, and TIE Reaper for the Galactic Empire), with more than fifty ways to customize each ship on a gameplay level and many other ways to customize them on a cosmetic level. The game will have two single-player campaigns and several options for multiplayer, and all content for the game will be available at launch, with no DLC or microtransactional purchases planned at this point in time.
Today, we got a new gameplay demonstration, showcasing a short cutscene with Leia explaining the state of the galaxy far, far away before showcasing elements of a narrative set after the events of the original trilogy. Check it out below:
Star Wars: Squadrons will be released on October 2, 2020 for Microsoft Windows, Xbox One, and PlayStation 4, with VR options supported.
Grant has been a fan of Star Wars for as long as he can remember, having seen every movie on the big screen. When he's not hard at work with his college studies, he keeps himself busy by reporting on all kinds of Star Wars news for SWNN and general movie news on the sister site, Movie News Net. He served as a frequent commentator on SWNN's The Resistance Broadcast.