Kathleen Kennedy: Lucasfilm is Taking Time to Step Back and Think About Where Star Wars is Going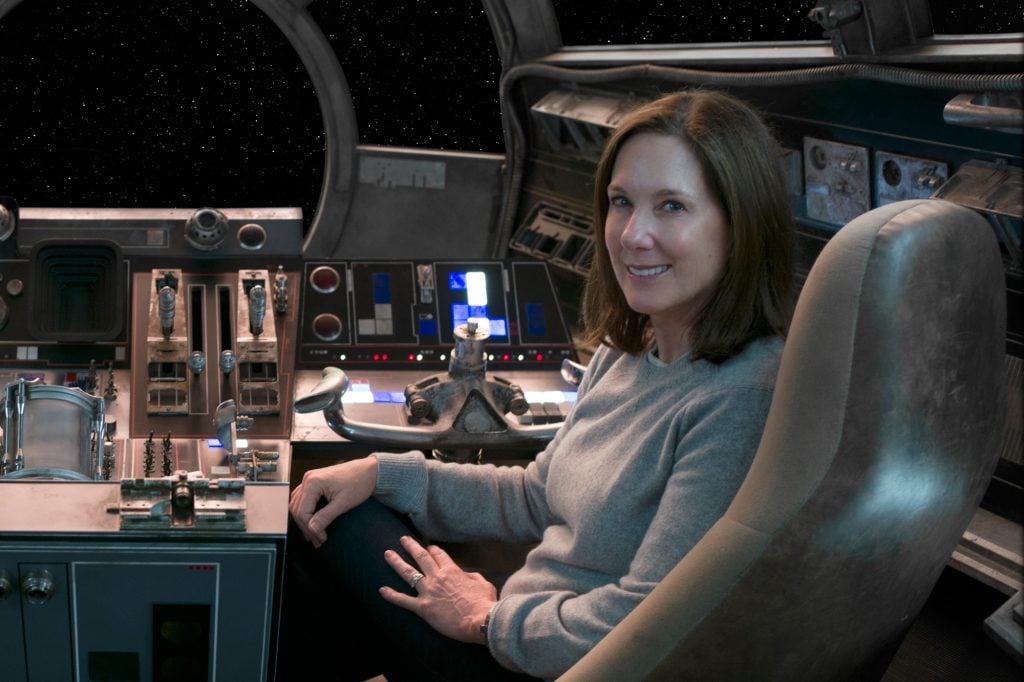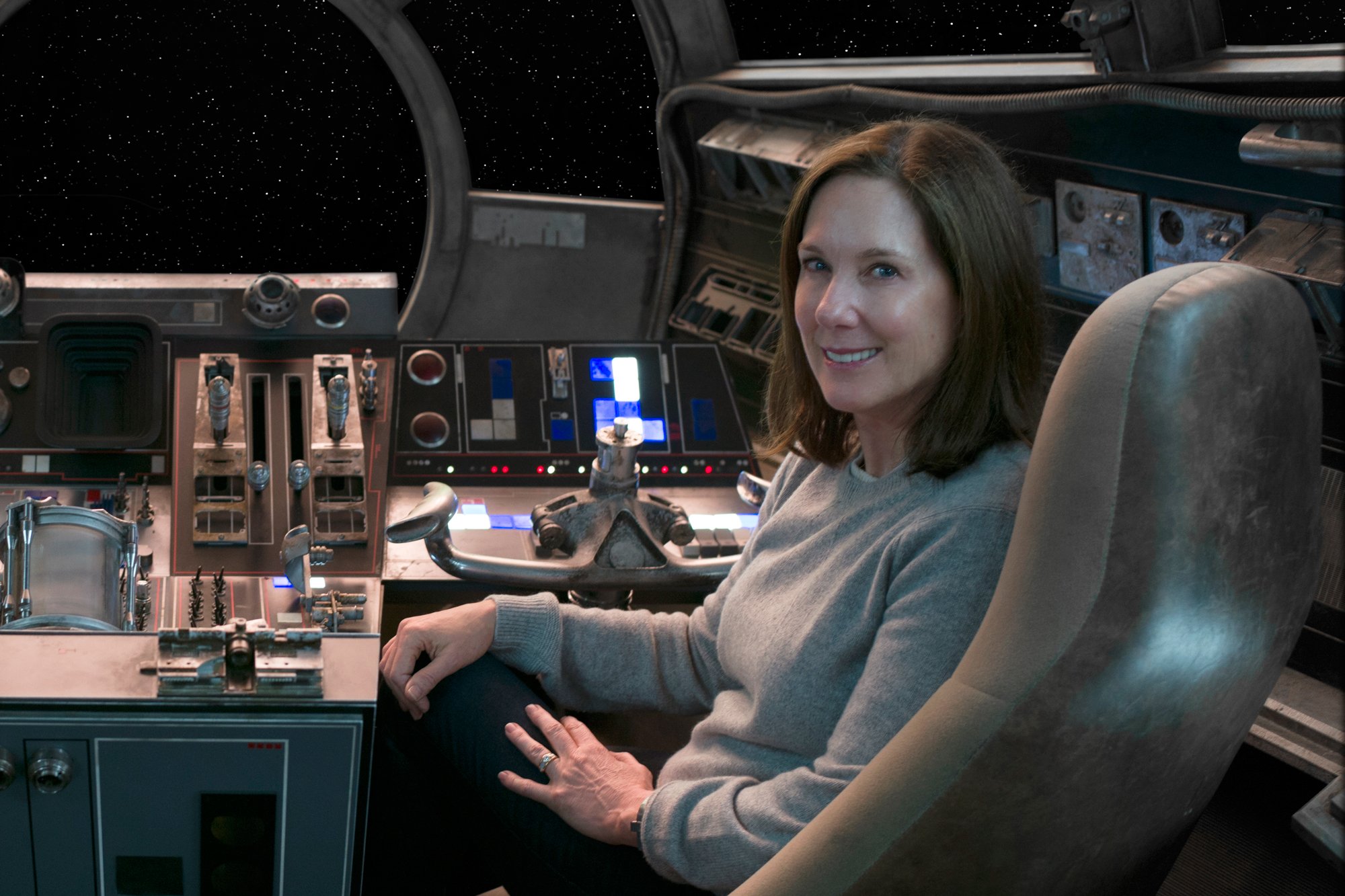 While The Mandalorian represents the present for Star Wars, many are wondering what the future will bring for the most iconic movie franchise of all time. Lucasfilm President Kathleen Kennedy was recently interviewed by The Wrap, discussing the technology of The Mandalorian, "Baby Yoda", and the future of the franchise. The bits about Mando and Baby Yoda are basically the same old stuff, so for the sake of redundancy I am going to skip praise for the show's technology and how big of a star Baby Yoda is and focus this piece on her comments about the future of Star Wars.
Before we get into Kennedy's quotes about the future, the legendary producer did confirm another piece of our report when we broke the news Lucasfilm was making a Kenobi Disney Plus series. Kennedy confirmed the series will not be ongoing, and more of a limited mini-series.
"And we're now developing the limited Obi-Wan Kenobi series with Deborah Chow, and she's just been doing a phenomenal job."
Regarding the future of the franchise. These quotes are interesting in that they are not interesting at all. By that I mean it is apparent Lucasfilm really is not sure what Star Wars is (in terms of feature films) beyond the Skywalker Saga (or things connected to it). We know Taika Waititi is currently co-writing a feature film with 1917 co-writer Krysty Wilson-Cairns, but beyond that the only thing known about upcoming Star Wars films is that there are untitled (undetermined) ones slotted for release in December of 2023, 2025, and 2027. Let's take a look at what Kennedy had to say when asked where things stood as far as where the franchise is going now that we have said farewell to the Skywalkers.
"Oh yeah. It's an ever-evolving process. You know, when I personally came into this, George had already been having conversations with his previous actors, Carrie (Fisher) and Harrison (Ford) and Mark (Hamill) — there was a saga that the fans loved and he never finished. He always talked about doing nine movies and he was ready to complete that. And so our focus had been from the beginning on finishing that saga.

And now we're stepping back. Stories have been told within this universe over the last 40-odd years, and there's now the realization that this is a mythology that actually spans about 25,000 years, when you really start to look at all the different stories that have been told, whether it's in books and games.

We just need the time to step back and really absorb what George has created, and then start to think about where things might go. That's what we've been doing, and we've been having a great deal of fun doing it, and meeting with lots of different filmmakers and talent. There's so many fans out there and so many filmmakers that have been influenced by "Star Wars" for so long that it's a fantastic opportunity to get a sense of who wants to be a part of this. So that's what we've been doing."
The interviewer points out that when The Rise of Skywalker came out, Kennedy said Lucasfilm's creative team would now take time to get together and think about what is next for the franchise, and where it was going. That was over eight months ago, and it appears they are still trying to figure that out. That is a bit unsettling as we see other major franchises pummeling fans with full slates of content coming down the pike in the next 10 years.
I am as big a Kathleen Kennedy admirer and supporter as anyone, and her resume as a producer is one of, if not the most impressive in film history. But I do begin to wonder if the bigger importance was to finish George's episodic saga, and worry about the future of films later. Well, later has arrived. Kathleen Kennedy, to me, is the greatest film producer of all time, and has done an incredible job taking the hits from critics and fans while steering Lucasfilm through the post-George Lucas era, with a lot of success on the other end of some bumpy productions. But even a mega-supporter like me can't help but wonder if a new voice is needed. Eight months later and you're still thinking about thinking about where the franchise is going next?
Some will point out that we once went 16 years between Star Wars films. Yes, that's true. But it's not 1999 anymore, and I once again urge people to look at the wheels churning with other major franchises and studios. Star Wars needs to get it together and figure out what it is without the Skywalker family, or things tied to it. Thankfully we have The Mandalorian as a security blanket until more clarity presents itself on what Star Wars is going to be over the next 10 to 15 years.
I think the archaic method of secrecy and keeping everything inside the walls might have run its course as we live in an age of instant information. It might be time for Lucasfilm to take a page from Marvel and other studios and present a larger level of transparency in regards to the future of content. Until then I eagerly await to hear more about:
Untitled Star Wars Film (2023)
Untitled Star Wars Film (2025)
Untitled Star Wars Film (2027)
With all that said, I remain hopeful, excited, and optimistic for the future of Star Wars films because Kathleen Kennedy and the franchise have earned it. I patiently await our next adventures and our escape to that galaxy far, far away we all love so much.
John Hoey is the Lead Editor and Senior Writer for Star Wars News Net and the host of The Resistance Broadcast podcast
"For my ally is the Force, and a powerful ally it is."