'The Mandalorian' Original Novel Pushed Back to Fall 2021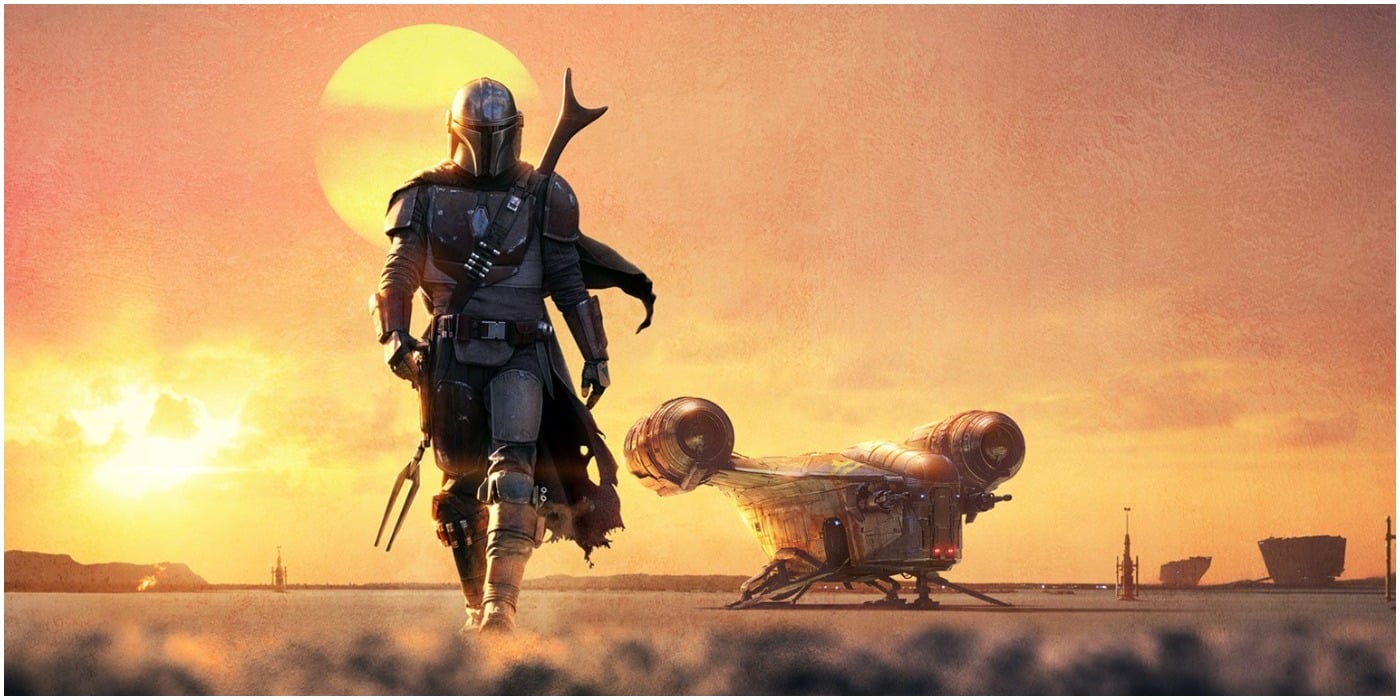 Del Rey's upcoming original novel about The Mandalorian, written by Adam Christopher, has just been delayed from December 1, 2020, to Fall 2021. The specific date has not been announced yet. The publishing company just announced this via Twitter:
Quick scheduling update, friends! Del Rey's Mandalorian novel will be moving to fall 2021. As soon as we have a final date, we'll let you know. In the meantime, we have some amazing Star Wars novels coming soon that should help tide us all over!

— Star Wars Books (@DelReyStarWars) July 31, 2020
As of today, we still don't know much about the plot of the book, except for the fact that it takes place in the timeline of the show and that it's an original story, not an adaptation of the first or second season.
So far, this is the only publishing release date pushed back related to The Mandalorian, but it's not the first delay Del Rey has pulled on us with Star Wars content, the most notable one being the delay of Star Wars: The High Republic, an upcoming publishing event that is set to establish an all-new era of Star Wars storytelling.
The delay makes sense in that Fall 2021 is clear space for the book to breathe on its own, and it'll be the big title in Star Wars books for that season. With High Republic moved to January 2021 it was likely way too close to The Mandalorian Original Novel's release, which would clog up each other's attention and momentum. It's easier to move one novel versus an entire series of books and comics, so this is just the logical move.
There are still several novels slated to come out later this year. Next week, on August 4, Poe Dameron: Free Fall  by Alex Segura, is being released, and on September 1, all of us Thrawn fans are going to be very happy, as Timothy Zahn is releasing Chaos Rising, the first novel in the Thrawn Ascendancy trilogy, which will deal with Thrawn's origins within the Chiss Ascendancy. You may check out an excerpt for the book here. The next novel after that will be The High Republic's first release, The High Republic: Light of the Jedi by Charles Soule, on January 5, 2021.
The second season The Mandalorian  will be released on Disney+ in October, so if we are lucky, a trailer could be coming our way within the next month. The rest of the publishing titles will be The Art of The Mandalorian (Season One) by Phil Szostak (cover by Doug Chiang), which is supposed to come out on December 15, 2020, The Mandalorian: The Ultimate Visual Guide (DK) by Pablo Hidalgo, The Mandalorian: Allies & Enemies – Level Two Reader (DLP) by Brooke Vitale, The Mandalorian: 8×8 Storybook (title to be revealed later) by Brooke Vitale, and The Mandalorian: Junior Novelization by Joe Schreiber. These last two have no release date, but Del Rey has said that they'll come out between now and spring 2021.
The Mandalorian: Original Novel is now available to pre-order on hardcover, here.
Miguel Fernández is a Spanish student that has movies as his second passion in life. His favorite movie of all time is The Lord of the Rings, but he is also a huge Star Wars fan. However, fantasy movies are not his only cup of tea, as movies from Scorsese, Fincher, Kubrick or Hitchcock have been an obsession for him since he started to understand the language of filmmaking. He is that guy who will watch a black and white movie, just because it is in black and white.