Take A Look Inside Star Wars: The Lightsaber Collection from Insight Editions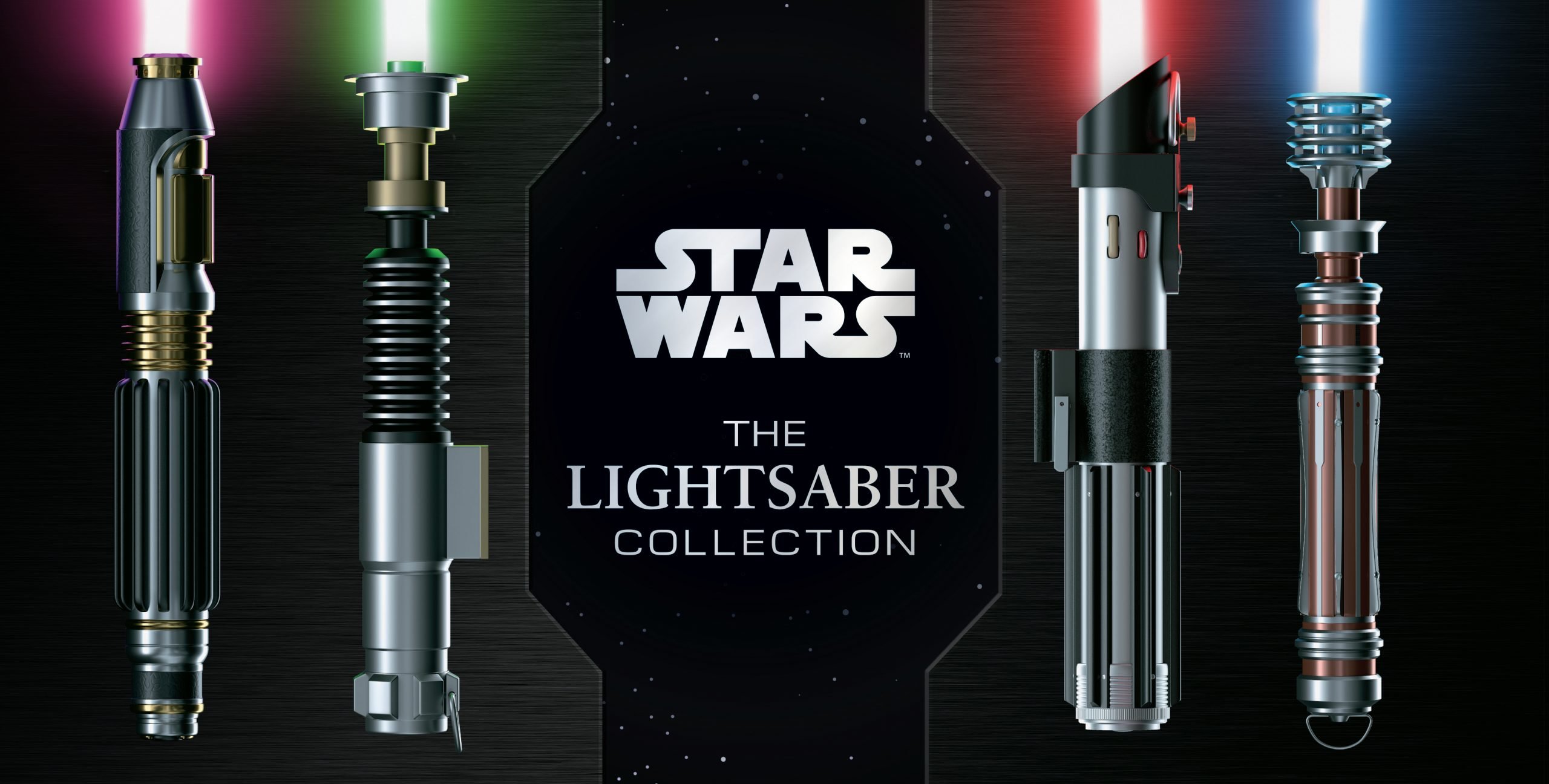 Wow! This is a project from Insight Editions I've been looking forward to for a long time and now we get a glimpse at the stunning layout of Star Wars: The Lightsaber Collection. Last week at the SDCC Lucasfilm Publishing panel we learned this book will feature every lightsaber in Star Wars, so we aren't getting spoiled with the few glimpses we get here. Author Daniel Wallace and illustrators Ryan Valle and Lukasz Liszko have put together quite a collection memorializing and showcasing these sabers, from stories combining production to the legends behind each in a galaxy far, far away.

The most familiar in this collection is featured here with the Skywalker lightsaber and we get a taste of everything going into this design and even how heavy it was to hold. I love the layout!

I always loved the story of Samuel L. Jackson specifying which color he wanted his blade to be when going into Attack of the Clones. Perhaps we'll hear more stories like this from other actors lucky enough to wield a laser sword.

So happy to see Ventress featured here and also the promise of lightsabers from the animated stories of Star Wars. I always loved the look of her sabers with the elegant curved hilt.
I've been wondering how Yoda will fit into the forthcoming High Republic stories we'll eventually be getting and how far along he'll be as a Jedi Master. Will he be using this lightsaber or another (or both)? Should be interesting. According to StarWars.com, it will feature a never before seen lightsaber from High Republic and the Darksaber(!!!!).
This is definitely going to be a must-own for myself and so many other fans. Both as a reference book for future articles and to display. As a proud owner of many Insight Editions Star Wars books they not only look great on your shelf but I've yet to see them not dazzle a fan or new fan when showing them off.
Star Wars: The Lightsaber Collection arrives October 20th. You can pre-order it now! The Force is strong with this one.
Kyle Larson lives in Portland, Oregon. When he's not running trails, he's reading and writing.