Star Wars: Galaxy's Edge Toys and Collectibles Heading to Target Stores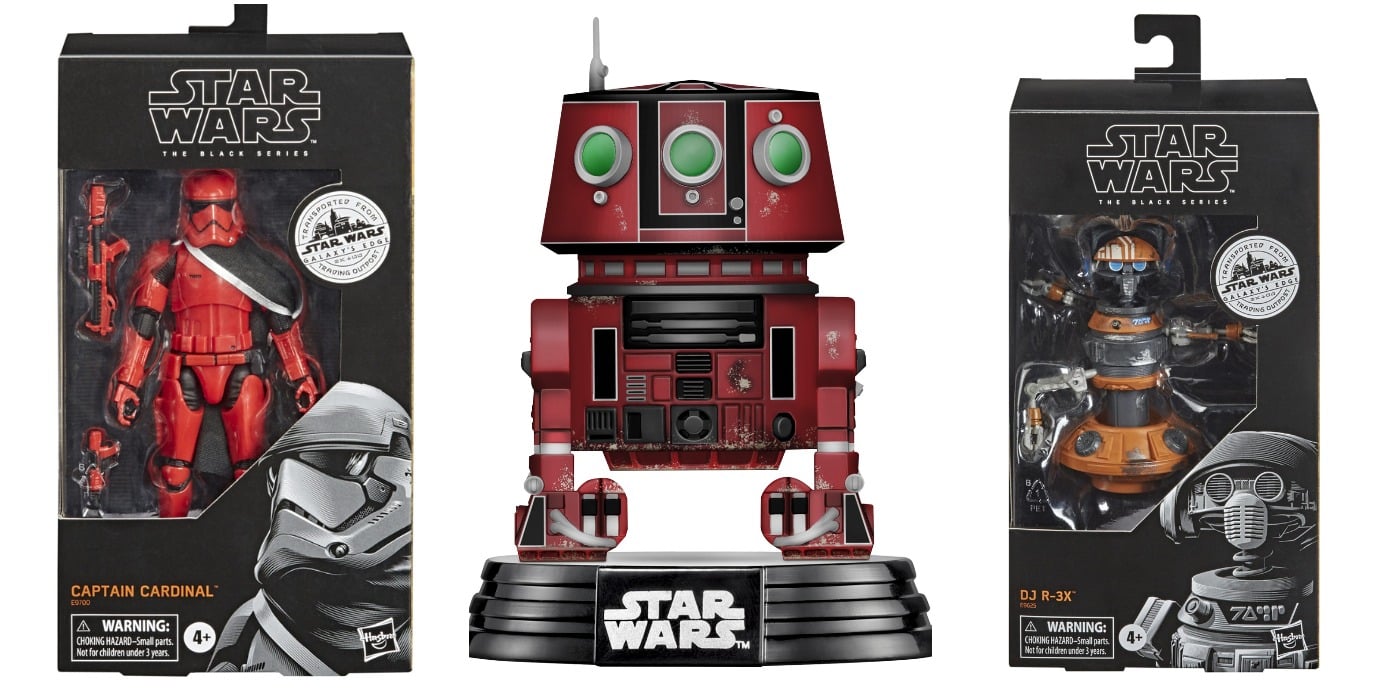 Fans unable to get to the Galaxy's Edge attraction at Disney Parks – basically everybody at the moment – can at least take a piece of the fun home with them this fall, thanks to Target stores.
The official Star Wars site revealed a slew of new products inspired by the Star Wars-themed attraction, which have gone up for pre-order on the Target website. Starting August 30, the Trading Outpost collection will bring some of the excitement of Galaxy's Edge into stores and online with toys, collectibles, fashion items, books, and more.
Hasbro and Funko form the spine of this offering, with some truly outstanding offerings for collectors of all kinds. A Funko POP! bobblehead of an R5 unit is just one of the many cool items on offer:
Hasbro's Black Series line of highly detailed, super-articulated action figures brings even more characters from the attraction in, including First Order Captain Cardinal, and DJ R-3X, from Oga's Cantina.
The Vintage Collection sub-line, focusing on the legacy scale of 3.75″ action figures actually gets the biggest toy and the biggest score for collectors. The Smuggler's Run Millennium Falcon sets you back a whopping $399.99 – that's right – but brings the gigantic toy version of the classic ship back into stores for the first time in years.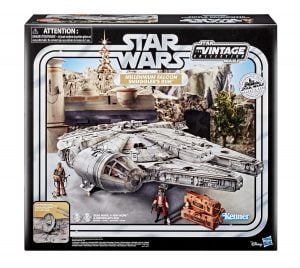 Also on tap is an RC-controlled droid BB-unit toy featuring expressive lights and sounds. And last but not least LEGO offers a set of the Resistance I-TS Transport vehicle. This set includes Lieutenant Bek and Vi Moradi mini-figures, plus Astromech Droid and GNK Power Droid LEGO figures.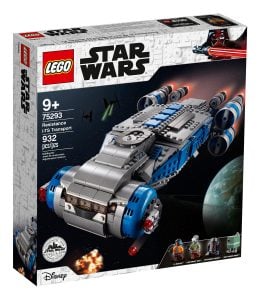 Some of these products have sold out, but the fine folks at Yakface.com have let it be known that the Smuggler's Run Millennium Falcon will go back up tomorrow morning at 10 AM EST if you want to lay down some serious cash for a serious chunk of plastic. Which, of course, you do.
DARBY HARN is a novelist, freelance writer and podcaster. His novels include Ever The Hero, The Judgement of Valene, Nothing Ever Ends and A Country Of Eternal Light. His short fiction appears in Strange Horizons, Interzone, Shimmer and other venues.