SDCC@HOME: Lucasfilm Publishing: Stories From a Galaxy Far, Far Away Discussion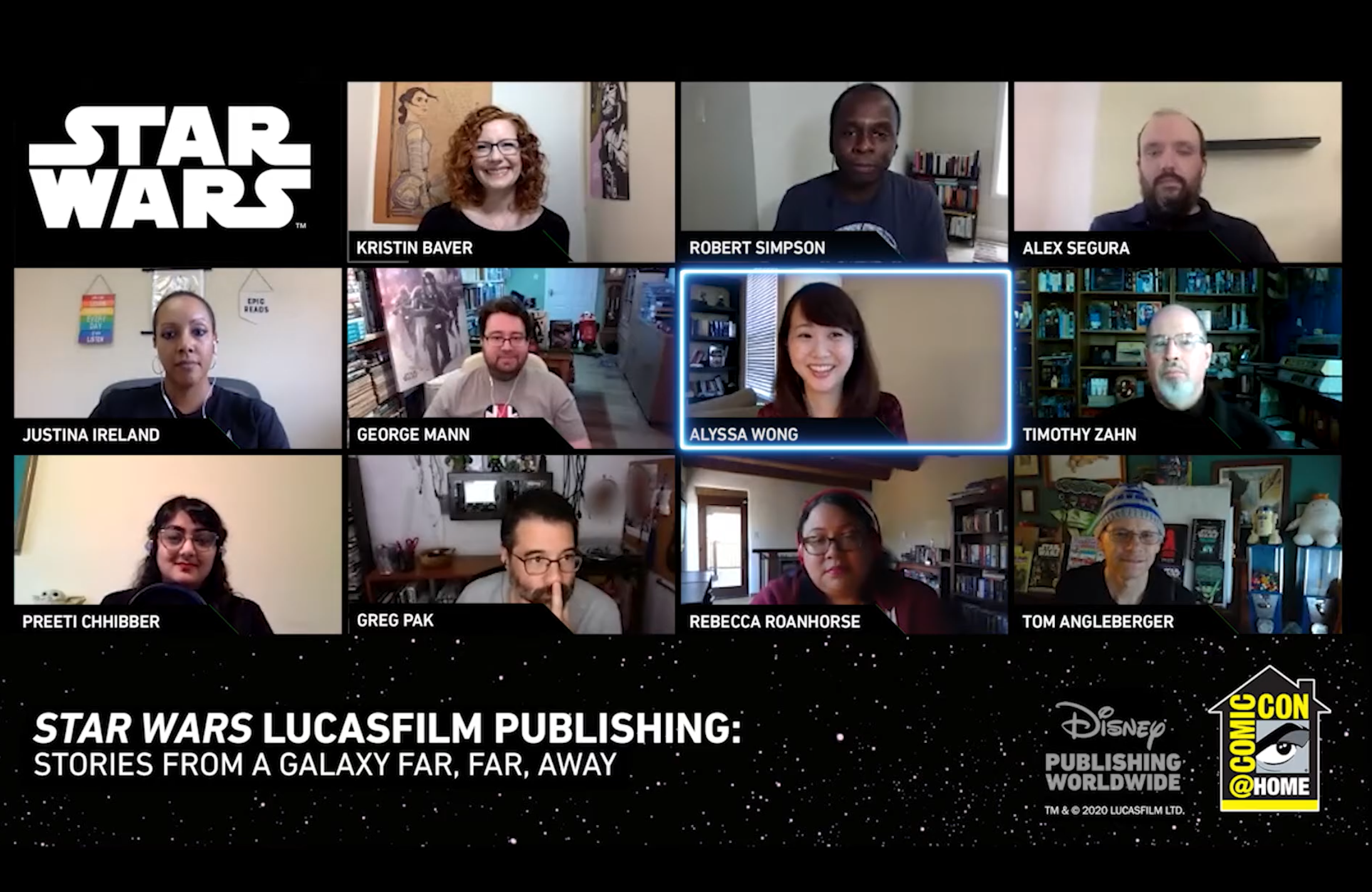 Happy SDCC weekend! Hope you're all staying safe and healthy while you enjoy the festivities from home. This Week In Star Wars' Kristin Baver and Lucasfilm Publishing senior editor hosted authors Tom Angleberger, Preeti Chhibber, Justina Ireland, George Mann, Greg Pak, Rebecca Roanhorse, Alex Segura, Alyssa Wong, and Timothy Zahn to talk about current (and a few future) projects they're working on.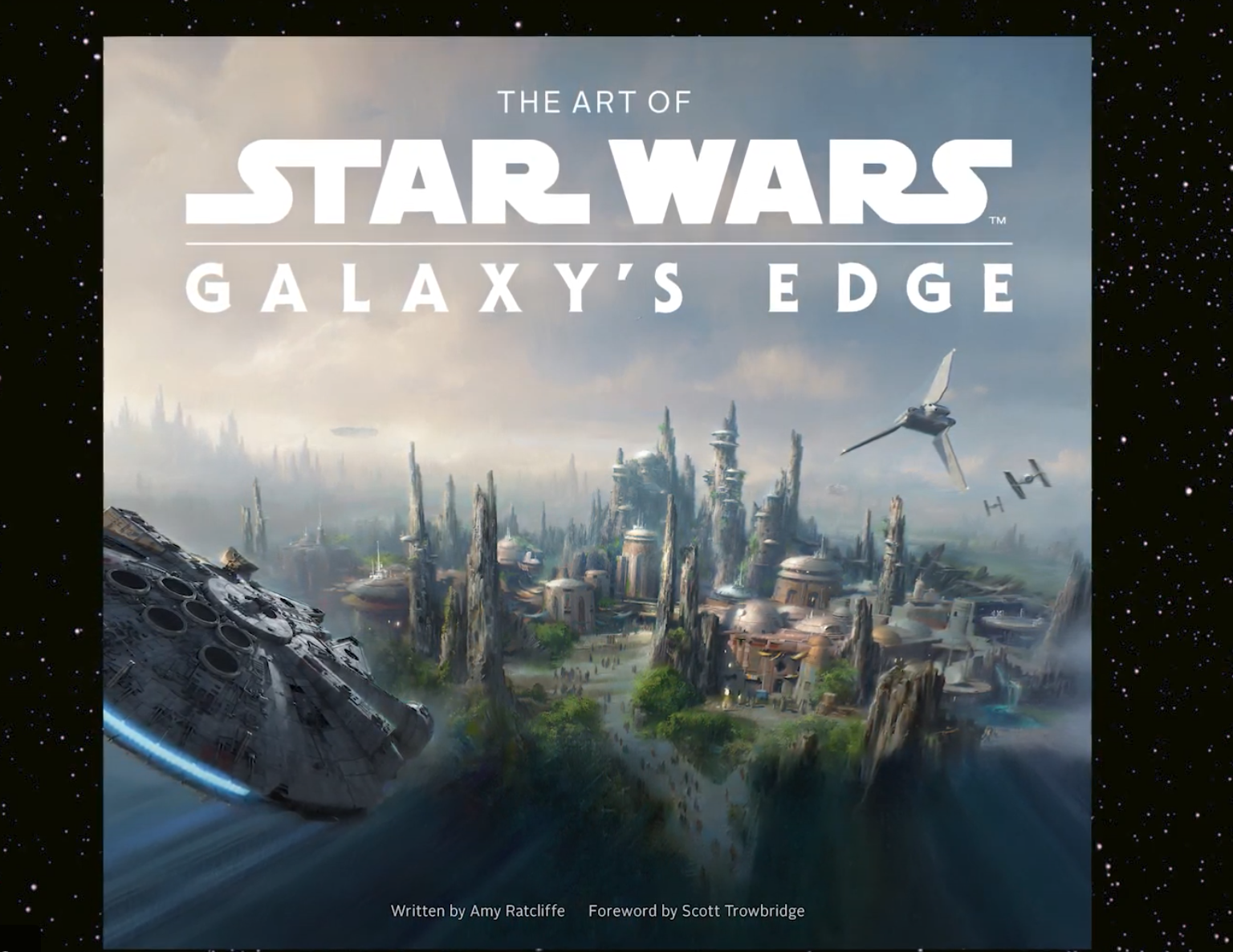 While no new novels were announced we did get to hear about an exciting addition to "The Art of…" books, The Art of Galaxy's Edge by Amy Ratcliffe. We've heard a lot about what went into bringing the Disney park to life, so I imagine Ratcliffe will cover a lot of the conceptual aspects of what ended up in the park and its origins and iterations. And Galaxy's Edge gets some more love, with an exclusive special edition of George Mann's Myths & Fables, which will include six new stories and works of art by Grant Griffin, all related to Batuu. No dates were announced but I'd expect these to arrive in the fall.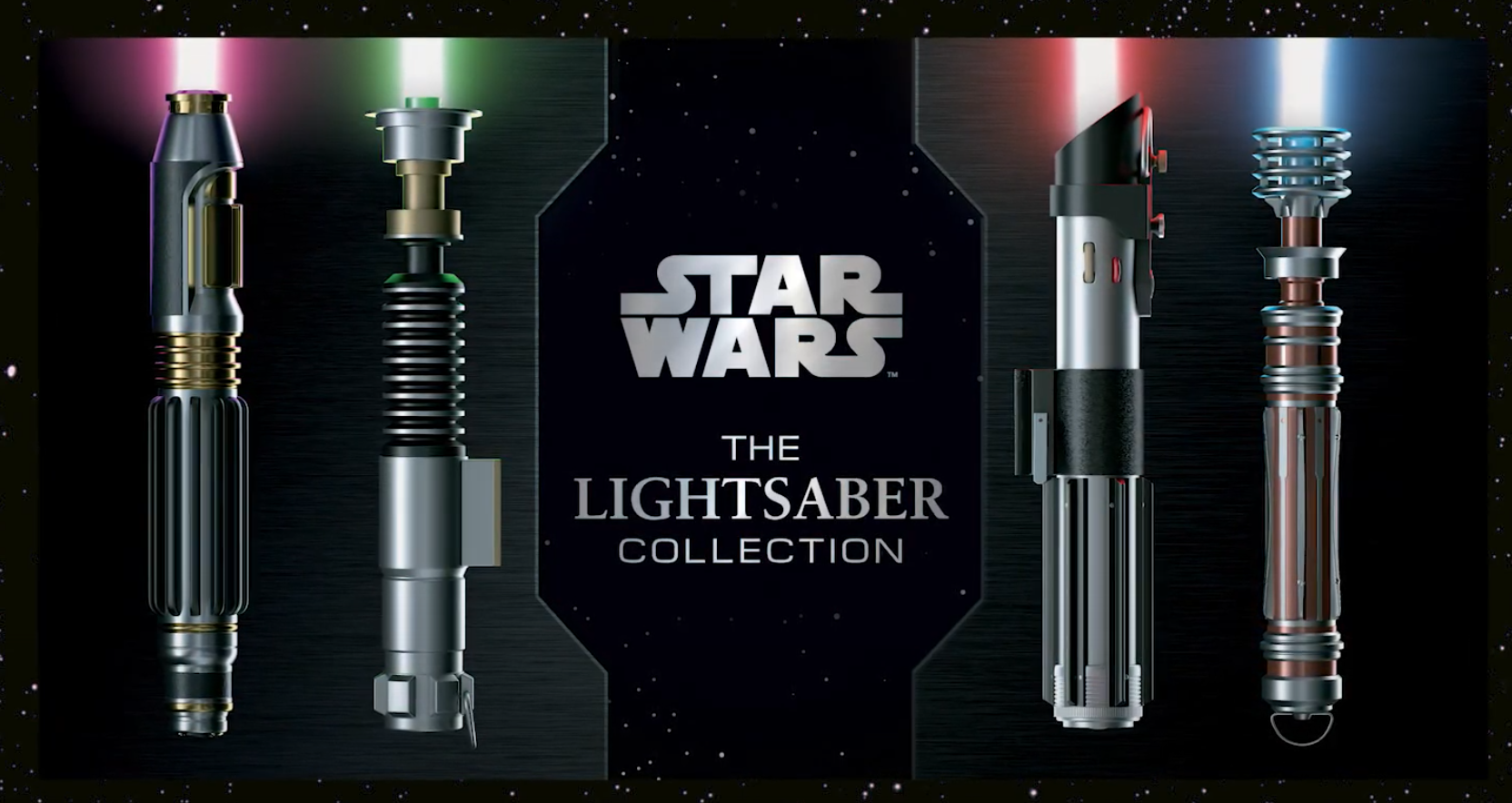 We also got a look at the new cover of the forthcoming The Lightsaber Collection from Insight Editions. Big addition here is Leia's saber and Baver noted this will book will cover every lightsaber in the saga. Very curious if we'll see Rey's saber we barely got a glimpse of in The Rise of Skywalker. We'll also be getting a new IDW one-shot, thirty-page Tales from Vader's Castle by Cavan Scott. Both will hit shelves in October.
You can watch the full, pre-recorded panel here. Below are some of takeaways I found interesting.
Preeti Chhibber spoke about her work on the forthcoming kids book,  A Jedi You Will Be, focusing on what the Force means to children and wanting to emphasize the fact it's in everything so kids can feel not only interconnected to each other and the world but also feel a sense of responsibility to care for those around them. The book takes place during Luke's training in The Empire Strikes Back. I thought that was a very nice way to present the Force to children.
Greg Pak discussed writing Vader in Marvel's Darth Vader and the rejection Vader felt after Luke chose to fall rather than join him in The Empire Strikes Back. He also noted the series will have a huge connection to The Rise of Skywalker. My guess…we're headed to Exegol, since Pak also mentioned the story involves a lot of Palpatine punishing Vader.
Tom Angleberger will be writing the Whills once again in  From A Certain Point of View: The Empire Strikes Back, just as he did with the previous edition. One-hundred thousand dollars and one-hundred thousand books will be donated to the non-profit First Book in honor of the new project. First Book is a fantastic organization and I'd encourage anyone reading to click over to their site.
Rebecca Roanhorse will be writing Darth Maul in Clone Wars: Stories of Light and Dark, a collection of Clone Wars-era stories. She'll be setting the story in Maul's early arc, where he's lost his mind and the only driving focus is the need for revenge against Obi-Wan.
Alex Segura noted Poe Dameron is always the character he's wanted to write and he's getting his chance with Poe Dameron: Free Fall. Segura typically writes mystery so he used that to structure the heist subplot of the story while Poe is still trying to figure out where he fits into the legacy of both his Rebellion hero parents.
Alyssa Wong has been a fan of Doctor Aphra for a long time. When taking over the Marvel series, she felt intimidated but very excited to put her mark on the character. She thinks of Aphra's selfishness as pure because the character always stays true to herself. I thought that was a very interesting and refreshing insight I'd never considered or heard others express. Wong's background with horror compelled her to add some spooky elements to the new series. I can confirm, this new series is very spooky and very good.
Timothy Zahn spoke about the first book in his Thrawn Ascendancy trilogy, Chaos Rising. Zahn feels he knows pretty much everything about Thrawn so the book will focus on the society and government of the Chiss Ascendancy as a new threat confronts them. It sounds interesting to me and I'm really looking forward to this. Happy we are getting out into the Unknown Regions of the galaxy far, far away.
George Mann spoke about his stories in the forthcoming Dark Legends and how often times he was told to go darker than the drafts he submitted.
Justina Ireland gave us an update on her High Republic novel, A Test of Courage. In some surprising and great news, the protagonist is a distant relative of Sana Starros, her name is Avon. Avon has a brilliant mind which often gets her into trouble, so her senator mother sends her on a trip to the outer rim of the galaxy to put her skills to work and stay out of trouble. Avon questions the science behind everything in the galaxy far, far away….even the Force.
There's a lot more in the discussion so make sure to check it out! A lot of good reading to look forward to in the coming months!
Kyle Larson lives in Portland, Oregon. When he's not running trails, he's reading and writing.