Ron Howard Is Not Aware of Any 'Solo' Sequel Plans
Over the last few weeks, there has been an abundance of rumors floating around the internet regarding Disney+ developing several spin-off shows from Solo: A Star Wars Story, one of them even saying that a continuation to the story started in the movie could be happening, with Alden Ehrenreich reprising his role as Han Solo. The director of the first movie, Ron Howard, has said in a recent interview that he isn't aware of any plans for a sequel:
"Well, there's no sequel planned now and it's amazing to be a part of a Star Wars movie that seems to be a kind of underground hit, which is not what you'd expect, but that's been an odd, strange journey for that movie."
While the positive side in all of us supporters of the #MakeSolo2Happen fan movement might be saying that this doesn't mean a follow up is not happening, I must admit it that sounds bleak. He could be bluffing, or he could just be referring to a sequel film not happening, but at the end of the day, as we advised in our report on the recent rumor – take these project rumors with a pinch of cinnamon.
There is a belief that there were several big announcements planned for this year's Star Wars Celebration, which was cancelled due to the COVID-19 pandemic. If that's the case, those announcements are still coming at some point, so we'll see if the rumor about more Han and Chewie Solo adventures had any truth to them.
The #MakeSolo2Happen movement was created by our own John Hoey along with our podcast The Resistance Broadcast, as a campaign to show love and support for Solo. It is not a petition, but a hope that the continued adventures they clearly set up at the end of the movie eventually get told with Alden Ehrenreich back as Han Solo. The hashtag has now been the number #1 trending topic in the world on social media on two separate occasions.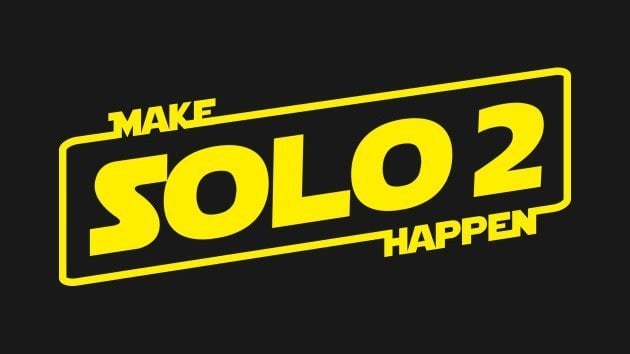 While the movie did not make the box office dollars Disney executives were hoping for, it has a continually growing fan base. I personally am not the biggest fan of the film, but even so, I still think there is so much potential for a follow up/sequel that it'd be a shame to throw away those seeds that were planted.
SOURCE: Radio Andy on Sirius XM via comicbook.com
Miguel Fernández is a Spanish student that has movies as his second passion in life. His favorite movie of all time is The Lord of the Rings, but he is also a huge Star Wars fan. However, fantasy movies are not his only cup of tea, as movies from Scorsese, Fincher, Kubrick or Hitchcock have been an obsession for him since he started to understand the language of filmmaking. He is that guy who will watch a black and white movie, just because it is in black and white.