New Video Reveals Details of Virtual Reality Experience 'Star Wars: Tales From the Galaxy's Edge'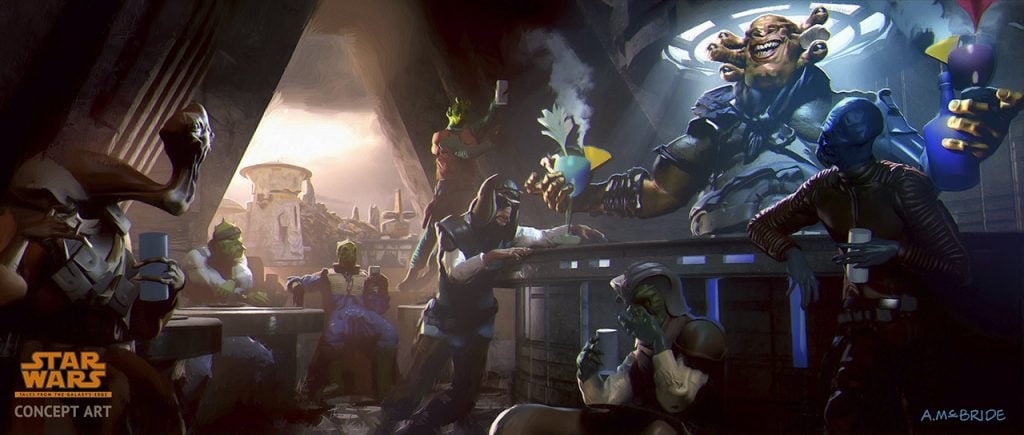 Lucasfilm has officially released details on an upcoming virtual reality experience called Star Wars: Tales From the Galaxy's Edge. Here are the details on the experience, its cast, as well as the official video and some images of what fans can expect to see when they enter the virtual world. I also give my thoughts on whether we could see any of these characters make their way into the parks itself at some point, creating a larger sense of connectivity.
Produced by ILMxLAB, here are the cast details from StarWars.com:
Bobby Moynihan (Saturday Night Live, Star Wars Resistance) will star as Seezelslak, a bartender with a penchant for storytelling who is central to the story. "He's a little kooky," says Moynihan. "Maybe being alone and not having a lot of customers has affected him…" According to senior producer Alyssa Finley, Seezelslak will tell stories and "gives you a gateway into the world of Galaxy's Edge." Indeed, as the Azumel tells his tales, the player will get to live out those stories in VR. But not everyone on Batuu will be as jovial.

Debra Wilson (Mad TV, Star Wars Jedi: Fallen Order) will also join the cast as Tara Rashin, a determined Quarren pirate who leads a cell of Guavian Death Gang operatives on Batuu. "She runs a tight ship, literally and figuratively," Wilson says. "And when she has a goal, she will not take no for an answer and she will never relent." Rashin's gang is "looking for something," Wilson teases, while some in-engine footage shows that the character means business.
And here are the story details to set you up on your adventure:
In Tales from the Galaxy's Edge, you play a droid repair technician who crash lands on Batuu after a pirate attack. In typical Star Wars fashion, you'll quickly get swept up into a grand adventure on the outskirts of Black Spire Outpost. "Matching the look and feel of Galaxy's Edge is our main goal," says Steve Henricks, visual director, noting that the creative team has worked with artists and assets from the Millennium Falcon: Smugglers Run attraction to ensure authenticity. In addition, the experience promises true Star Wars immersion. You'll listen to a jukebox, play space darts, go into the wilds of Batuu and explore, and maybe best of all, hang out with porgs.
It sounds like an opportunity for fans to have some fun experiencing being in Star Wars who haven't had the chance to get to Disney's new Star Wars theme parks (raises hand). There doesn't appear to be any word on whether these characters will be featured in the park itself, but if I had to guess, I would say they will be, considering they can be brought to life without needing the actors, as they all appear to be aliens or masked. More jobs for cast members!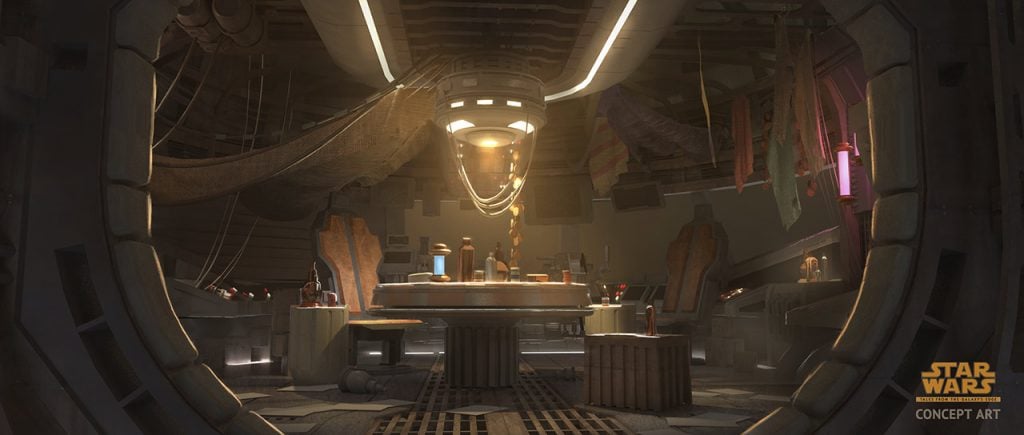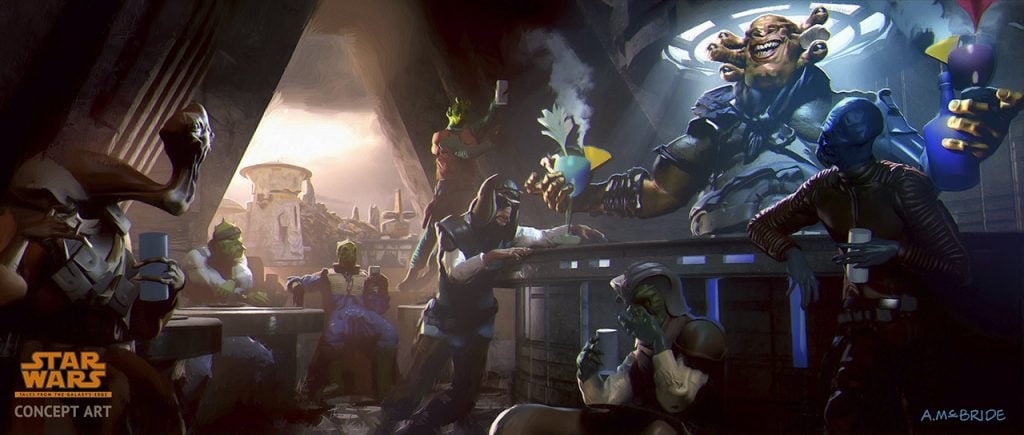 SOURCE: StarWars.com
John Hoey is the Co-Lead Editor and Senior Writer for Star Wars News Net and the host of The Resistance Broadcast podcast
"For my ally is the Force, and a powerful ally it is."