Update! Let's Talk About That Brie Larson Auditioning for a Past 'Star Wars' Movie Fuss. Larson Confirms it Was for Rogue One!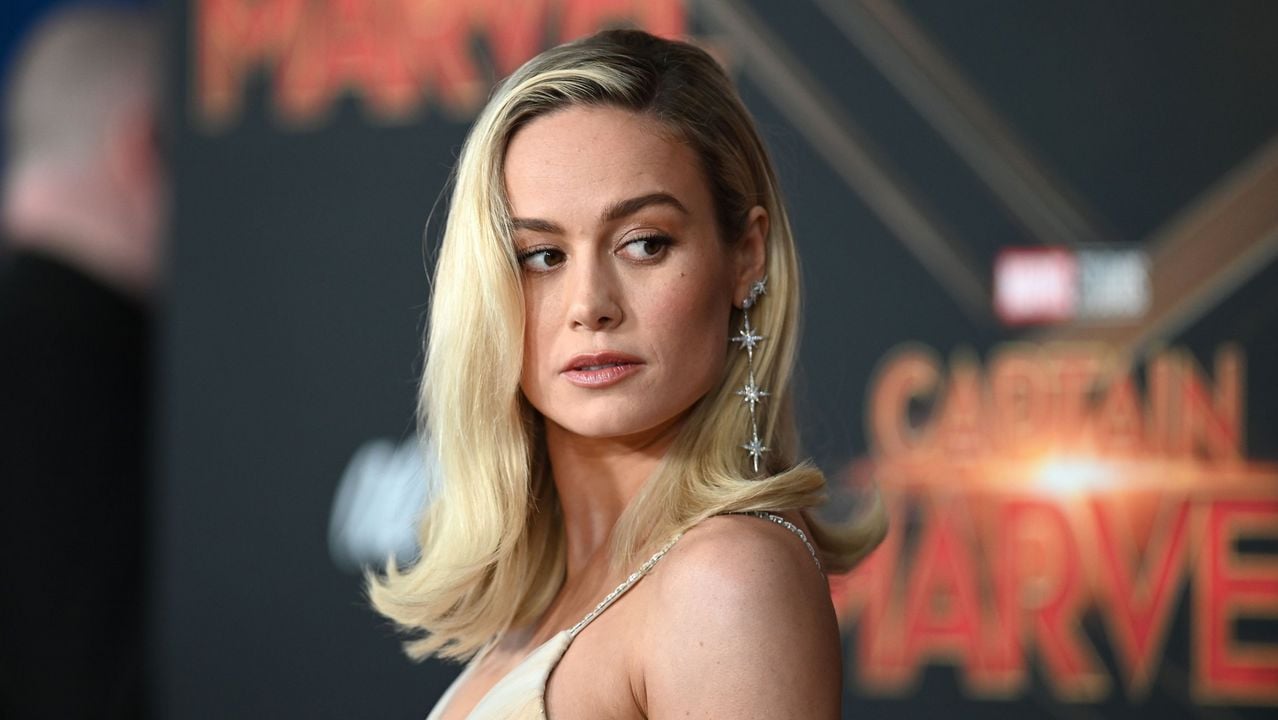 (July 8, 2020)
Last week, Academy Award-winner Brie Larson launched her own YouTube channel, with a video in which she talked to some of her favorite YouTube personalities and asked them what did they think her new channel should be about. Speaking with Adande Thorne, who owns the YouTube channel sWooZie, she revealed that she had auditioned for several franchise properties, including Star Wars. After Thorne told her he had auditioned for Solo, she responded:
I auditioned for 'Star Wars' too! I auditioned for 'Hunger Games', I auditioned for the 'Terminator' reboot. I actually was thinking about the 'Terminator' reboot today because I got a flat tire and I was like, 'Oh the last time I got a flat tire was when I was driving into my audition for "Terminator".' Got a flat tire at the audition, and then didn't get the job.
Even though she didn't go into more specifics, speculations are running wild across the Internet about what character did she audition for. Strong possibilities could be Rey or Jyn Erso, but I would even say maybe both. Even if this was the case, and she had auditioned for The Force Awakens or Rogue One, that would have happened long before she became a household name. It'd be even funny if she had auditioned for Rey, as she won her Oscar a couple of months after The Force Awakens premiered.
It is important to note, however, that this audition happened with all probability for an already released movie. There are several factors to take into consideration when asserting that. Most importantly, while there are upcoming movies announced and reported to being developed, all of those projects are in the very early stages of production. The script for Taika's upcoming project is at most being written at the moment, if anything. J. D. Dillard and Matt Owens' project is probably at a similar stage, but even if a script was written, the project is most definitely in the casting process. And Kevin Feige's movie is not more than an idea at the moment.
A case could be made for an upcoming Disney+ show, since Cassian Andor has been casting a lot of people lately. But this is where my second point comes in – she was talking about already released projects for which she auditioned and the role went to someone else. Hunger Games got Jennifer Lawrence attached, and while the "Terminator reboot" most likely means Terminator Genisys (since Dark Fate was a direct sequel to Terminator 3), and in that case, the role went to Emilia Clarke. The first Hunger Games came out in 2012, and Genisys came out in 2015, so by rule of association, she is talking about an audition that took place years ago.
This topic was addressed in the most recent episode of The Resistance Broadcast, our very own podcast, and I think John said it best – she is an actress. She auditions for roles. Big deal, right? This is not the first time the actress has been associated with Star Wars, since she has been very vocal on her social media about her love for the galaxy far, far away:
Did someone say Star Wars?! pic.twitter.com/e6vVm5wW2p

— Brie Larson (@brielarson) September 27, 2019
Last year, after Ahsoka Tano's voice actress, Ashley Eckstein, ran into Brie Larson at Galaxy's Edge and posted it on her Instagram account, thousands of fans started wild speculations about Brie Larson having auditioned for a live-action Ahsoka. A year later, it turns out those auditions did happen, but whether Larson participated in them or not, we simply don't know. Even though I am a fan of the casting of Rosario Dawson for that role, a part of me will always wonder what could have been if Larson had landed it.
https://www.instagram.com/p/ByLjbKsAGDc/
Check out Brie Larson's first YouTube video ever, in which she mentioned those auditions:
Update!
(July 25, 2020)
While talking with writer Gary Whitta on his Youtube show Animal Talking, Brie Larson revealed that she auditioned for Rogue One, which was co-written by Whitta himself.
ComicBook.com caught the quote from the show:
"Oh yeah! You wrote Rogue One, right?" Larson asked Whitta when discussing secrecy around the Disney franchises. "I auditioned for that, I didn't get it."
Larson presumably audition for the role of Jyn Erso, which eventually went to Felicity Jones.
Miguel Fernández is a Spanish student that has movies as his second passion in life. His favorite movie of all time is The Lord of the Rings, but he is also a huge Star Wars fan. However, fantasy movies are not his only cup of tea, as movies from Scorsese, Fincher, Kubrick or Hitchcock have been an obsession for him since he started to understand the language of filmmaking. He is that guy who will watch a black and white movie, just because it is in black and white.