Leslye Headland Discusses Her Personal Responsibility as a Star Wars Showrunner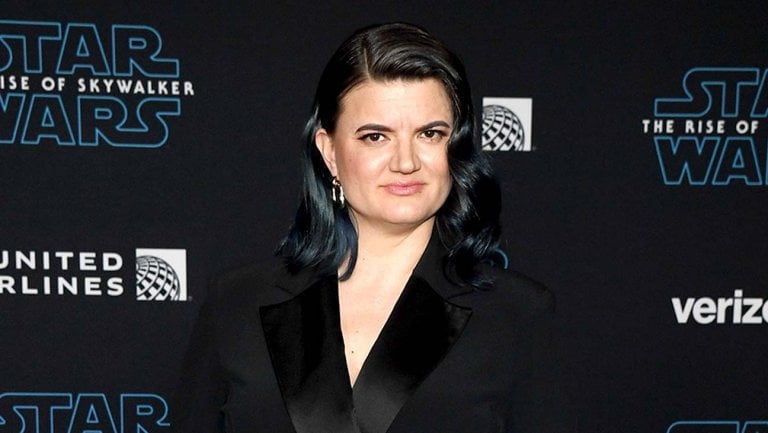 On May 4th we got official confirmation that writer Leslye Headland would be writing, producing, and serving as showrunner on her own Star Wars series for Disney Plus. We haven't gotten much news apart from that but Headland recently talked to EW on their Untold Stories: Pride Edition podcast and shared a little more about her feelings on the project, being part of the LGBTQ community, and how she wants to help marginalized people.
Headland is best known for her work on the 2019 Netflix show Russian Doll which she created with Amy Poehler and Natasha Lyonne while also writing and directing various episodes. She's also known for 2012's Bachelorette, 2014's About Last Night, and 2015's Sleeping With Other People. 
Headland understands the impact of taking control of such an iconic brand, even more so as she makes Star Wars history as a gay woman:
"It's shocking to hear that to me," she says when asked if she thinks about her place in the herstory of Star Wars. "Although I know it's true because there are so few of us that are allowed to sit at the table, so to speak, and many, many more that are still not allowed. It's an honor in the sense that I feel incredibly grateful and lucky. I also would say that… I think Fran (Lebowitz) would agree with this, that a lot of this business is luck. A lot of it is."
While the wider Star Wars universe has fared better with LGBTQ representation (Doctor Aphra, the Aftermath trilogies Sinjir Rath Velus, Last Shot's non-binary Taka Jamoreesa and Galaxy's Edge: Black Spire's asexual Vi Moradi) the films and television shows have been rather lacking for central characters whose sexualities and genders diverge from the mainstream.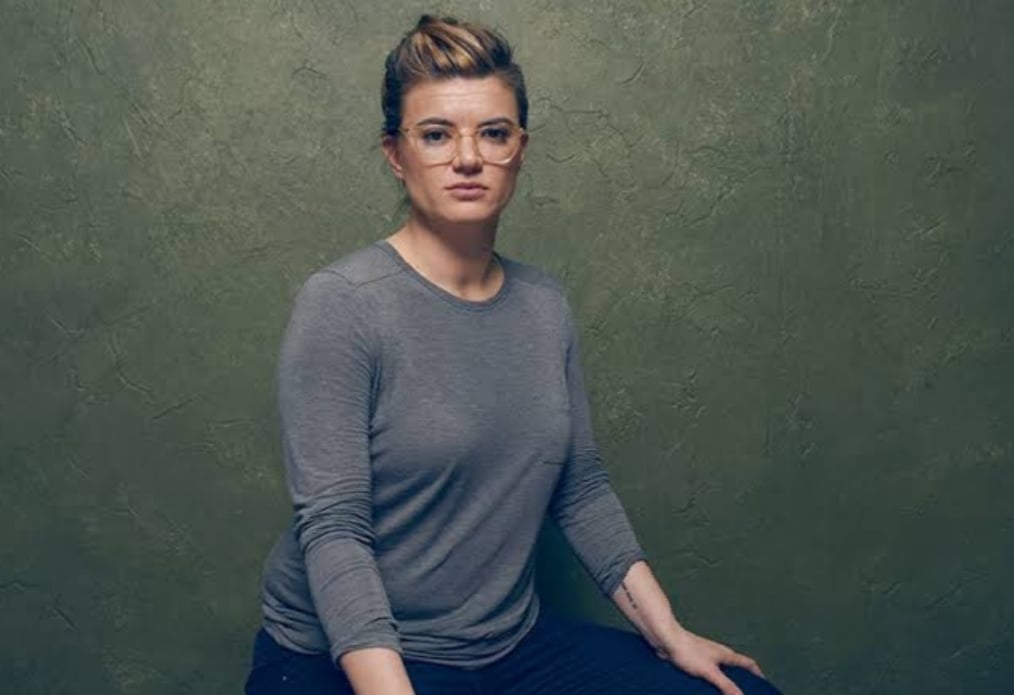 Also, while Deborah Chow and Bryce Dallas Howard's involvement as directors in The Mandalorian is a  great step in the right direction, Headland's appointment as showrunner is a massive leap in getting more women behind the camera and involved in the mix of voices behind Star Wars and its creative process.
Headland talked about the challenges of getting her position and her least favorite part of the creative process:
I think that when you're working at a disadvantage, meaning you are part of an oppressed or marginalized community, it is very difficult, as they say, to become what you cannot see.

"I don't love writing. Writing is terrible," she admits. "Pitching is exhausting. When people are like, 'How do I pitch?' I'm like, 'Well, sit down for a second, let me explain it to you because it's working on the project for six months until they tell you you didn't get the job.' Especially larger-level projects like big IPs, like Star Wars and Marvel and DC. It's like, 'Strap in, because it's a lot of work.' But the hardest part is getting in the room."
Headland also wants to help the next generation of marginalized communities:
The number one way to get into the room is when people send the elevator back down for you. The real joy is when I read a young woman's script, or a young woman of color's script, or a young LGBTQ writer and say, 'Oh my God, this is great. This is great. I'm going to send this off to this person. You know who I know would love this? It is so and so. I'm going to send that to that person.' I don't say that in an altruistic way or yay me, or I'm a good person. I'm saying that actually makes me happy.
So Headland understands the weight on her shoulders and the opportunities her position gives to help other people. With Jon Favreau showrunning, executive producing, and writing all but one episode for The Mandalorian, having one creative vision for a televsion show seems to be a good method they're repeating with Headland, and with her previous work, seems like a smart move.
Alex Newman is huge Star Wars fan and loves to keep up to date with the canon. He's also loved movies for as long as he can remember. He's a massive Disney and superhero fan but will watch anything. He's worked at a cinema, a comic book store and at Disney World but is currently working in radio in London!