Giancarlo Esposito Reveals What to Expect From Moff Gideon and His Weapon in 'The Mandalorian' Season Two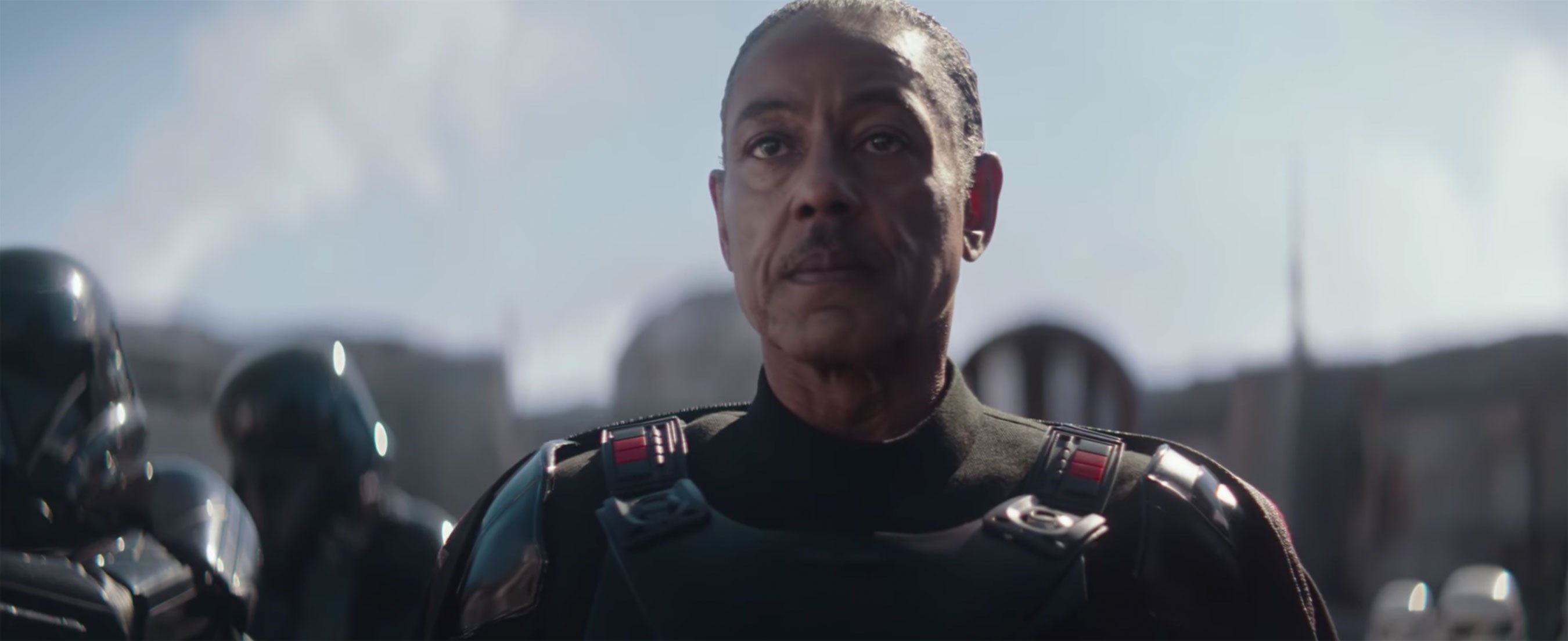 In a recent interview with Deadline, Giancarlo Esposito opened up about some of the answers we'll get in The Mandalorian season 2 regarding Moff Gideon and the Darksaber.
Despite only appearing in the season's final two episodes, Esposito's character made an impact (so much so that he has been nominated for Outstanding Guest Actor at the Emmys). Between his menacing presence, the deadly imperials at his disposal, and his knowledge of our hero's history (and his real name), viewers instantly knew Moff Gideon was not one to be messed with.
If that wasn't enough, he emerged from his crashed TIE fighter by cutting a hole through it with none other than the Darksaber we had seen in The Clone Wars and Rebels. The moment left fans with so many questions, ones that Esposito assures us will be answered.
"You'll see more of the Darksaber, you'll get the explanation of this ancient weapon to the modern world, a collapsed world. Where did this saber come from and how was it revived? It's a key in our second season, which will be back sooner than later."
Another reassurance that the season is on track to make its release date later this year, amid a time of delays in film and television productions.
"(The saber) is a key to Moff Gideon's past, which possibly has a lot to do with where he comes from and his desire to build a planet and bring it back together."
Talking about inspiration behind the role, Esposito gives credit to the late Peter Cushing, who played Grand Moff Tarkin in Star Wars: A New Hope:
" You could always read his mind through his eyes. I took a look at the imagery of this supreme chancellor, which really helped me. He is a supreme being in a sense. He knows it, but not everyone in the universe knows it."
It's exciting to hear we'll be getting more information on one of the first season's most mysterious characters and potentially some backstory on how he obtained that formidable weapon of his. Whatever role Moff Gideon plays in the second season of The Mandalorian, he is sure to continue to be a formidable threat to both "The Child" and whoever is protecting him.
Alex Newman is huge Star Wars fan and loves to keep up to date with the canon. He's also loved movies for as long as he can remember. He's a massive Disney and superhero fan but will watch anything. He's worked at a cinema, a comic book store and at Disney World but is currently working in radio in London!