Alden Ehrenreich Open to Returning as Han Solo; Has "Heard Some Stuff, But Nothing Concrete"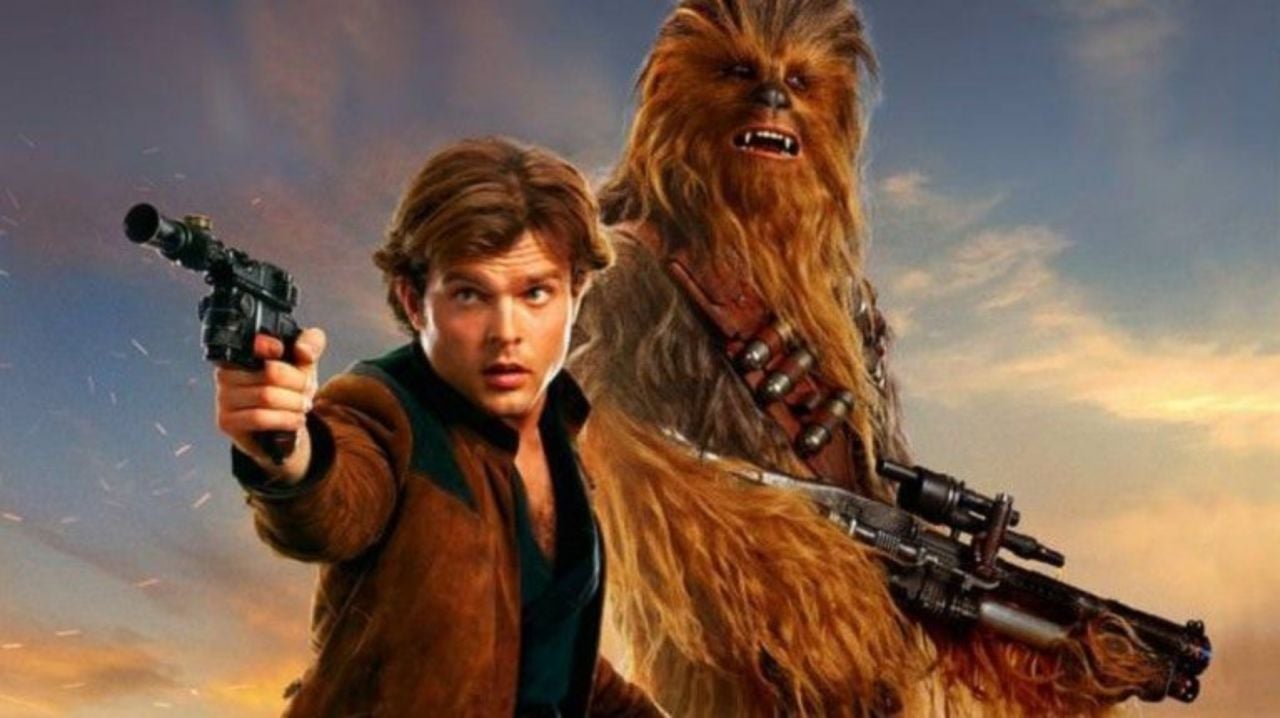 Alden Ehrenreich speaks! In a recent interview with Esquire, the young Han Solo actor talks about Solo: A Star Wars Story, if he would return as the Captain of the Millennium Falcon, and whether he has heard anything about more Solo adventures.
Ehrenreich didn't shy away from talking Solo, even starting the conversation, revealing he applied some of his Han Solo attitude to his new character John the Savage in the upcoming Peacock series Brave New World.
[John] serves a little bit of the function that Han Solo serves, which is that he's the human being who goes, "What the fuck is all this shit?"
That's cool that he carried that Solo swagger with him to future roles as needed, but would he ever return as Han Solo?
"It depends on what it is. It depends on how it's done. It depends if it feels innate to the story."
That is a yes. If an actor doesn't have interest in returning to something, they will often make it clear or politely say that they felt a 'chapter had closed' or something of that nature. If the right fit came around, he would hop back in the cockpit and return as our favorite space pirate. Let's not forget that his has a contract with Disney to appear in at least two more Star Wars films if they decide to make them, and they could restructure that into a contract for a Disney Plus series without much problem (see Ewan McGregor and the Obi-Wan film that became a series).
Okay so he would return if they found a good fit, but has he heard anything about a  sequel to Solo?
"No, I don't know anything about that. I mean, you know, I think our movie was kind of the last of the conventional-era Star Wars movie release time."
That is certainly the bummer part of the story, but as Han Solo famously said, "Never tell me the odds."
Has Alden heard anything regarding the future throughout the grapevine?
"I've heard soooome stuff, but nothing concrete….I had to like, dust off my old Star Wars answers."
There is no bigger champion for a follow up to Solo than me, I get it, so I am glass-half-fulling all of these quotes. But all jokes aside, to me, if there were no discussions or chatter happening, he would have said nothing on the matter. There is no reason to stoke flames without provocation.
The #MakeSolo2Happen movement has been the top trending topic on social media in the world on two separate occasions, and Ehrenreich acknowledged hearing about it last year. There is a passionate group of Star Wars fans fighting for that beautiful set up at the end of Solo to take us on more adventures to fill Han and Chewie's 10 year gap until A New Hope. And let's not forget about the other awesome characters like Qi'ra, Maul, and Enfys Nest.
Chewbacca himself, Joonas Suotamo, joined us on The Resistance Broadcast on #MakeSolo2Happen Day to put his support behind a Solo follow up.
Chewie himself, @JoonasSuotamo, is ready for them to #MakeSolo2Happen! #StarWars pic.twitter.com/LIKBB4SPJe

— The Resistance Broadcast | Star Wars News Net (@RBatSWNN) May 25, 2020
Time will tell if Disney and Lucasfilm decide to bring these popular characters back into the fold. Solo's box office returns provided Ron Howard with his highest grossing film of all time, but for a Star Wars film that had an inflated budget due to reshoots, it's a harder sell. One would imagine a second film wouldn't be shot twice with separate directors, so that certainly would help. That aside, it doesn't need to be a film at all. As we have often talked about, a Disney Plus series would be a perfect spot to see Han and Chewie land on Tatooine and walk into Jabba's palace to kick off the next set of adventures wonderfully set up on a platter at the end of Solo. The new technology "The Volume" created and used for The Mandalorian has likely opened (and re-opened) doors for Disney to explore Star Wars projects they may have previously not considered.
I will keep hoping they #MakeSolo2Happen, and it's good to know that Han Solo himself would be willing to return if they decide to PUNCH IT!
SOURCE: Esquire
John Hoey is the Lead Editor and Senior Writer for Star Wars News Net and the host of The Resistance Broadcast podcast
"For my ally is the Force, and a powerful ally it is."