UPDATE! Star Wars Celebration Anaheim 2020 Officially Cancelled, More Announcements Planned At Disney D23 In 2021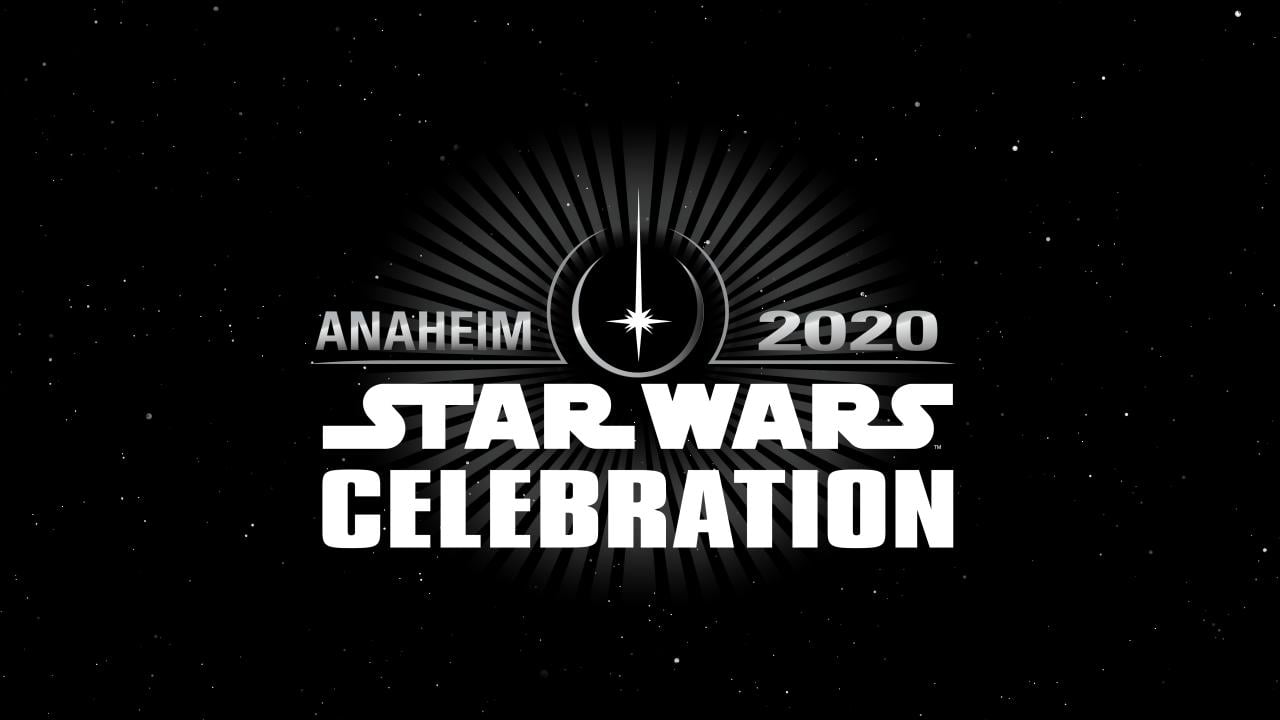 We all knew this was coming. Due to concerns over the spread of COVID-19 – which many are still recovering from as infection rates are rising again in the United States – Lucasfilm has announced that the planned August 27-30 Star Wars Celebration Anaheim convention has been postponed until August 18-21, 2022.
Back in April, ReedPOP, the hosts of the Star Wars Celebration conventions, gave fans a heads-up that they were weighing out their options about what to do with the convention with Lucasfilm. The short of it was that they were prepared offer refunds or transfers to fans who had purchased their tickets well in advance. You can read the full text below:
Now, Lucasfilm has officially come forward with the a statement explaining that ensuring the safety of Star Wars fans is more important than holding a convention at this point in time. You can read it below: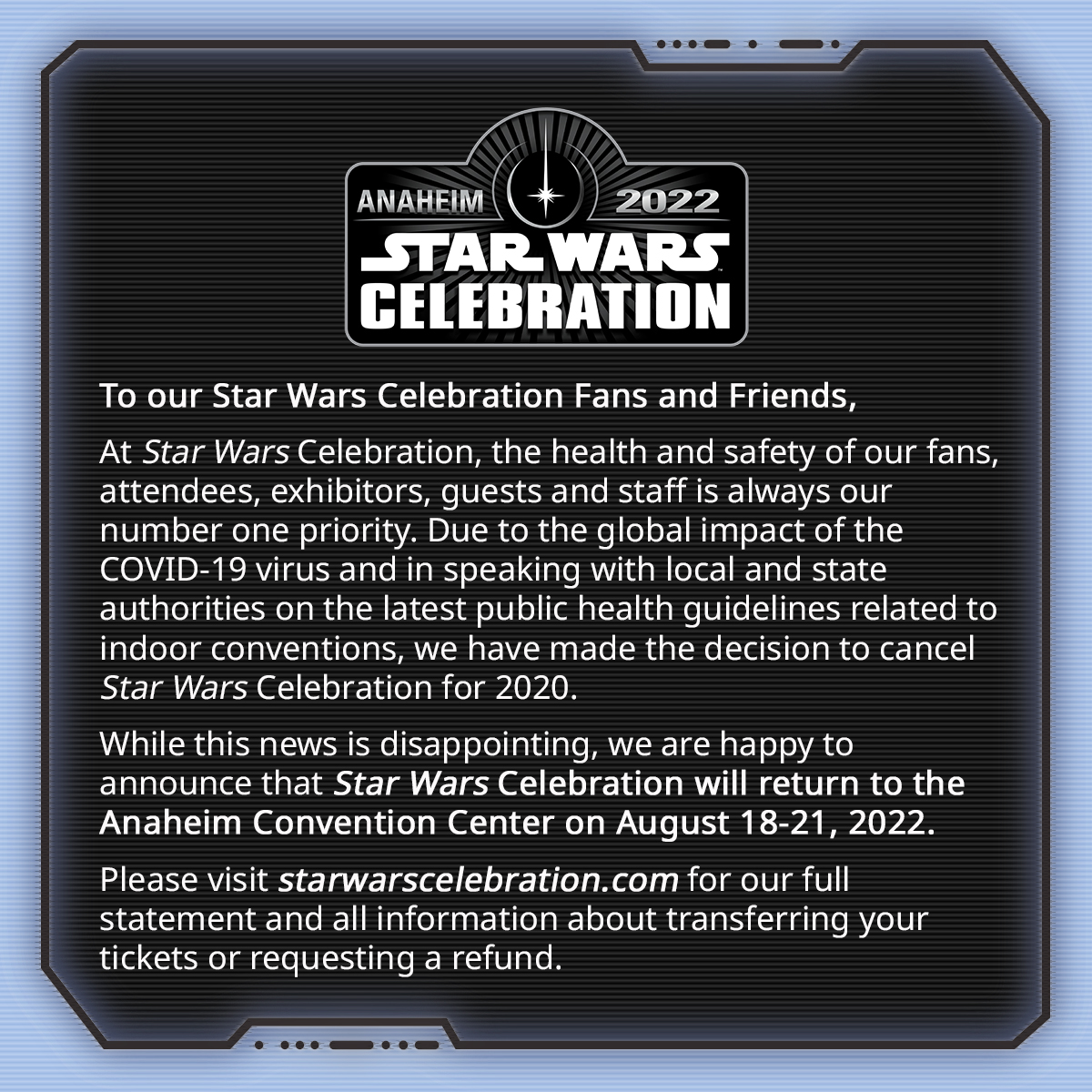 Such a cancellation is ultimately unsurprising in light of recent events. Had things proceeded as usual, we would have heard about the guests that Lucasfilm had lined up, or the panels that would be planned, since we are a little over two months out. Los Angeles is currently seeing a resurgence in the spread of the virus, so even if the pandemic magically spiked downward, plenty of people attending would still be at risk by either unknowingly bringing COVID-19 with them or contracting it at the event and spreading it across the city, across the state and potentially nearby states, or even outside the country.
This was intended to be a special convention, since it was the first in the Disney era of Lucasfilm to not be tied to the release of a specific movie; rather, it was meant to commemorate the conclusion of the Skywalker Saga, as well as to use the event as a launchpad to help establish what the future of the franchise is going to look like. For now, expect any announcements that might have been made at this event to get out to the press in some other way, likely via Lucasfilm themselves.
For more information on the announcement, go to the official Star Wars website.
UPDATE!
ABC's Clayton Sandell has added some additional information suggesting that a 2021 convention wasn't necessarily off the cards until the pandemic kicked in. If a vaccine is in wide circulation by next year and it's deemed safe for people to gather in large numbers, then the next Disney D23 convention will have more Star Wars news than usual:
Star Wars Celebration won't return until 2022. However, if things stabilize, the guidance I'm hearing is that we might see more #StarWars announcements than originally planned at @DisneyD23 in 2021. 🤞🏻 https://t.co/rxdhgJFbnm

— Clayton Sandell (@Clayton_Sandell) June 15, 2020
It's likely that these announcements at Disney D23 2021 will be related to 2021-2022 content rather than a total postponement of the various reveals Lucasfilm had planned for this year. Lucasfilm have to promote Star Wars Squadrons, Star Wars: The Mandalorian Season 2, and LEGO Star Wars: The Skywalker Saga, and that's just what we know about. While there is still no word on a digital Star Wars Celebration event of some kind happening this year, it can't be ruled out just yet.
Grant has been a fan of Star Wars for as long as he can remember, having seen every movie on the big screen. When he's not hard at work with his college studies, he keeps himself busy by reporting on all kinds of Star Wars news for SWNN and general movie news on the sister site, Movie News Net. He served as a frequent commentator on SWNN's The Resistance Broadcast.