LEGO Introduces New Sets to Celebrate LEGO Star Wars: The Skywalker Saga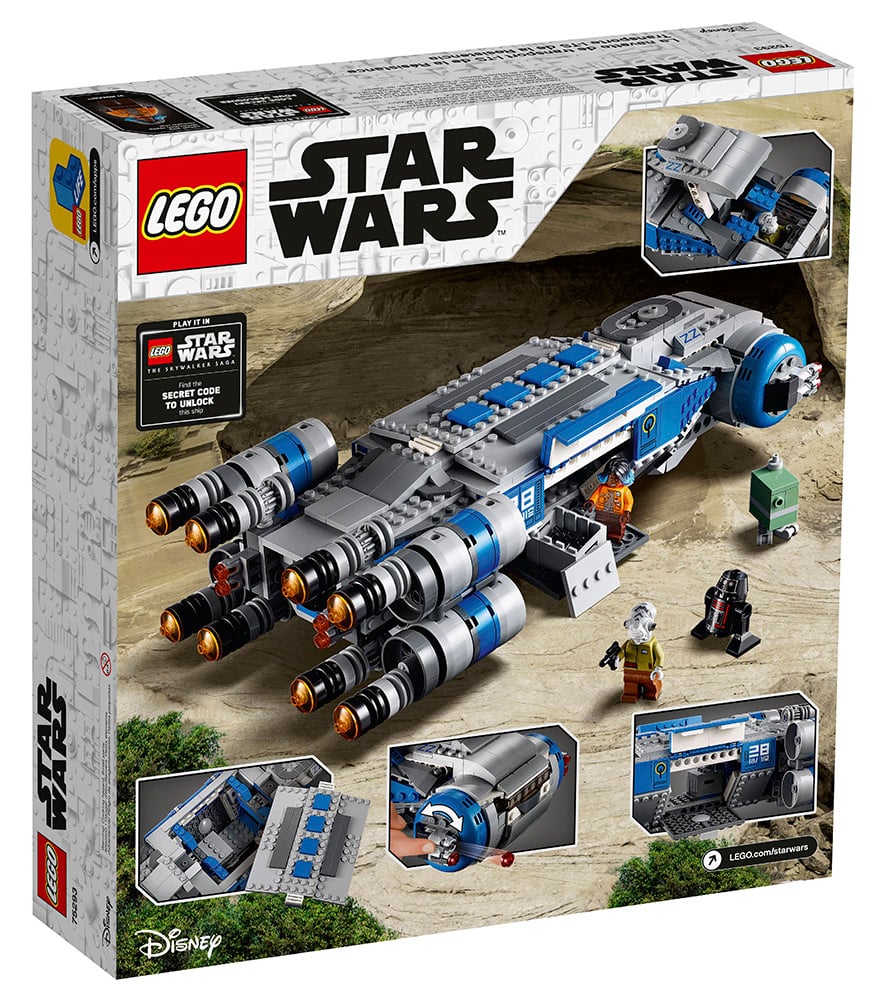 Star Wars and LEGO have revealed a variety of brand new sets in anticipation and celebration of the release of LEGO Star Wars: The Skywalker video game. Not only are we getting some incredible new sets to build, but all of these sets will be featured in the game as well either automatically (say via minifigures or vehicles) or by an unlock code included with the purchase of the set. These new releases span the entire saga from the prequels to Star Wars: Galaxy's Edge, so there is basically a set for every Star Wars fan. Check out all of the sets below!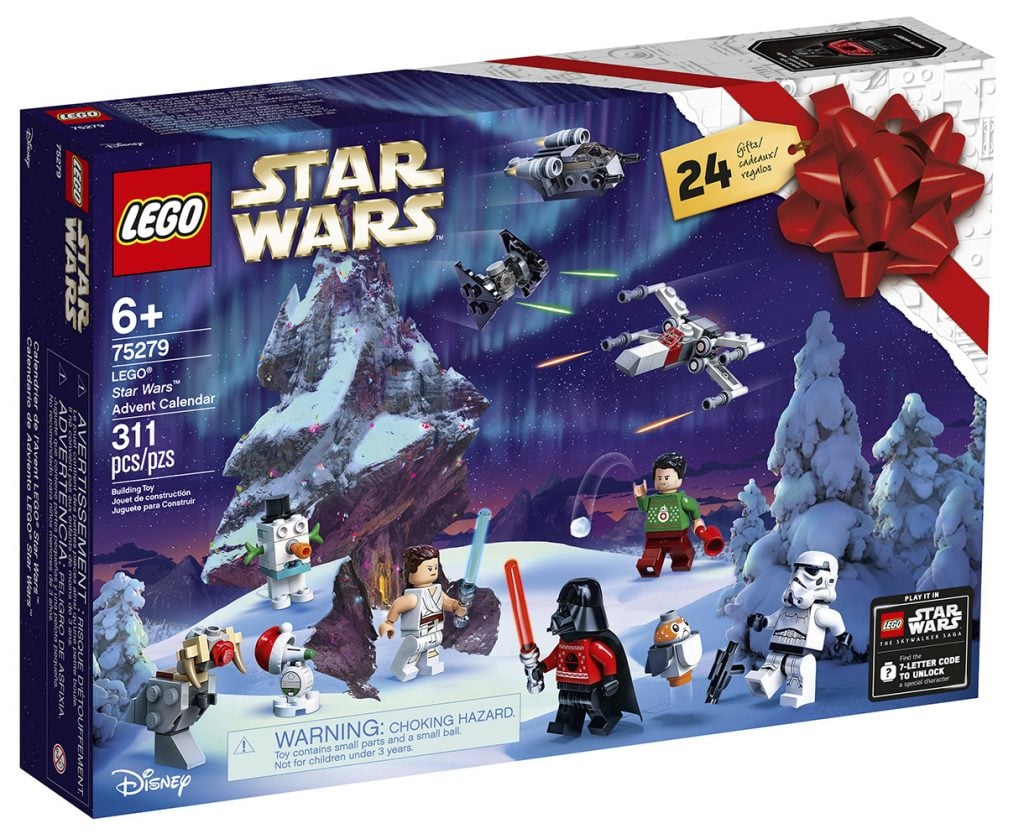 LEGO Star Wars Advent Calendar (Unlock Code Included)
No year is complete without LEGO's Star Wars Advent calendar and this year is stacked with goodies. This year the calendar will pack in six minifigures such as Darth Vader with Christmas sweater decoration and D-O with a festive hat, plus a foldout play mat with an image of the Millennium Falcon with Christmas lights to inspire creative play. The 12 mini builds include Anakin's Podracer, a Republic Cruiser and Darth Vader's Castle.  I am always incredibly excited for this calendar and this year is no different.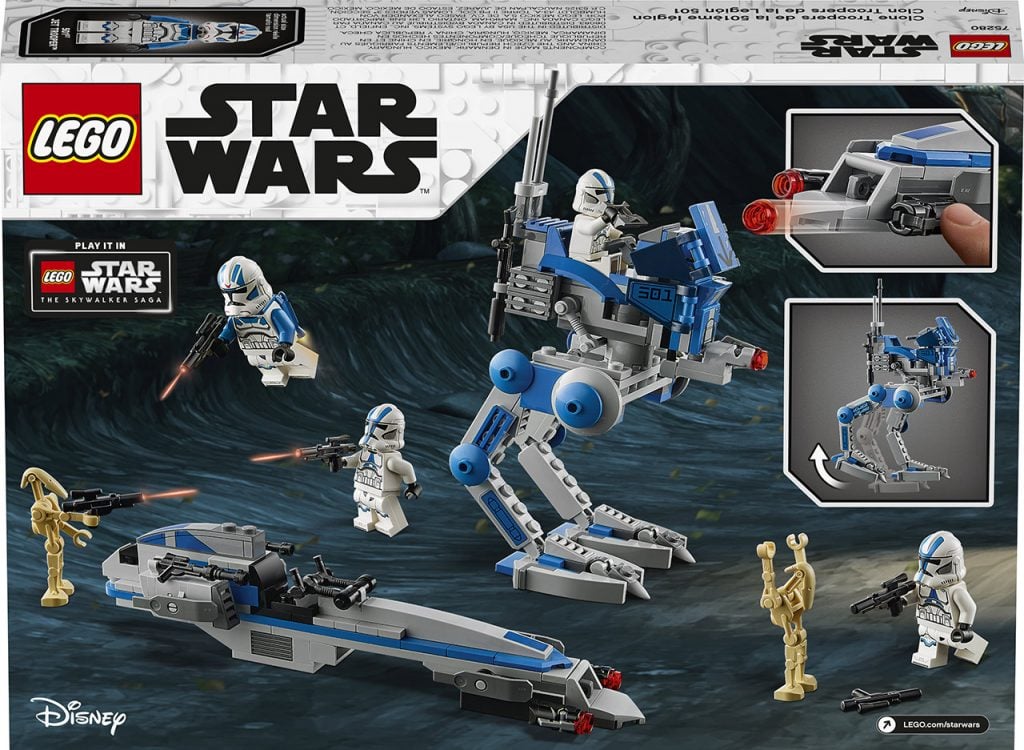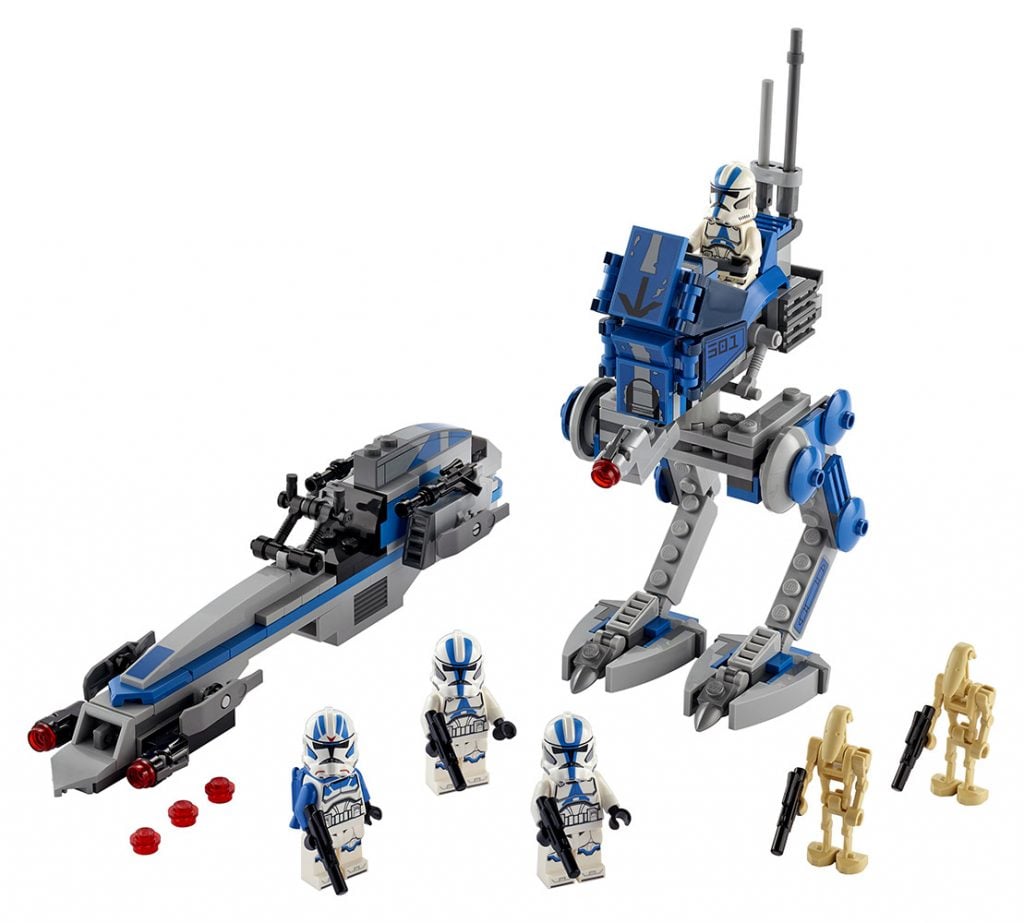 This set has been requested by fans for years (myself included), so you can imagine my excitement to see LEGO finally giving us a set with the 501st Legion. This set celebrates the 501st and includes three 501st Clone Troopers, a 501st Jet Trooper, and two Battle Droid LEGO action figures, as well as the 285-piece AT-RT Walker and BARC Speeder.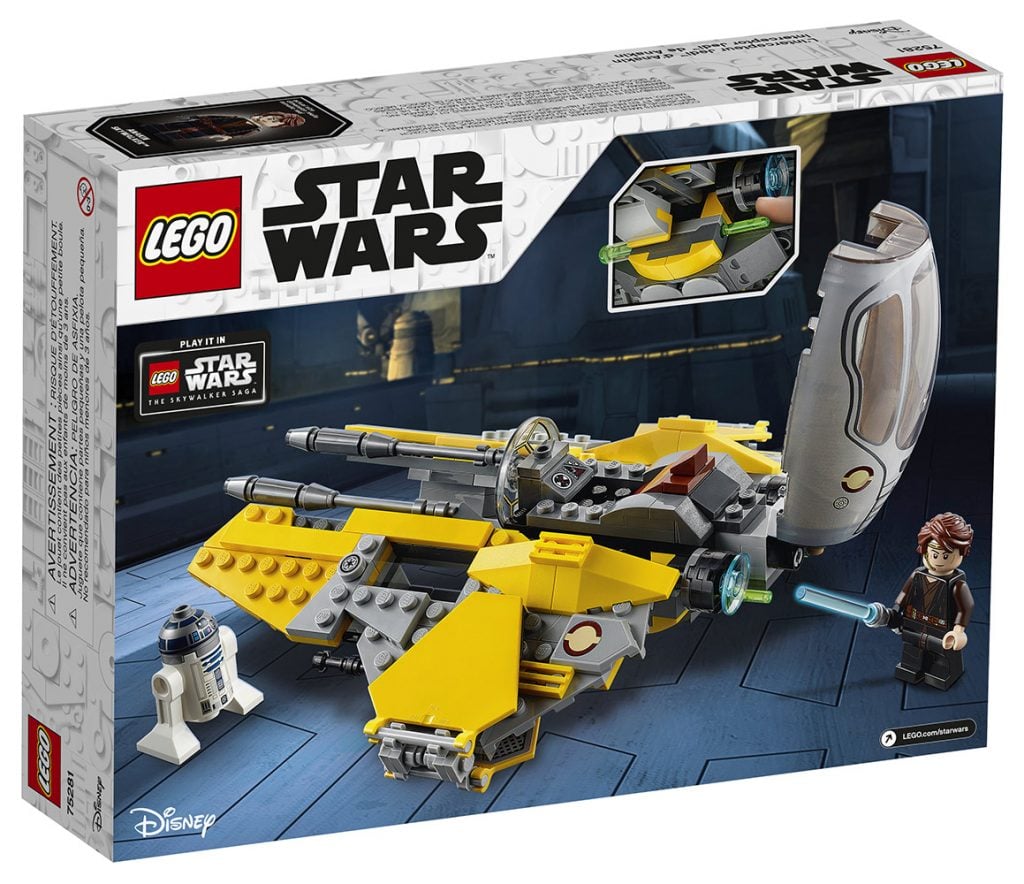 This set is where the fun begins! Anakin's Jedi Intecerptor kit includes the minifigures of Anakin Skywalker and R2-D2, and Anakin's iconic fighter as a 248-piece build. The fighter features an opening LEGO minifigure cockpit, spring-loaded shooters, foldable wing flaps with space for R2-D2, and clips for spare ammo and Anakin's Lightsaber.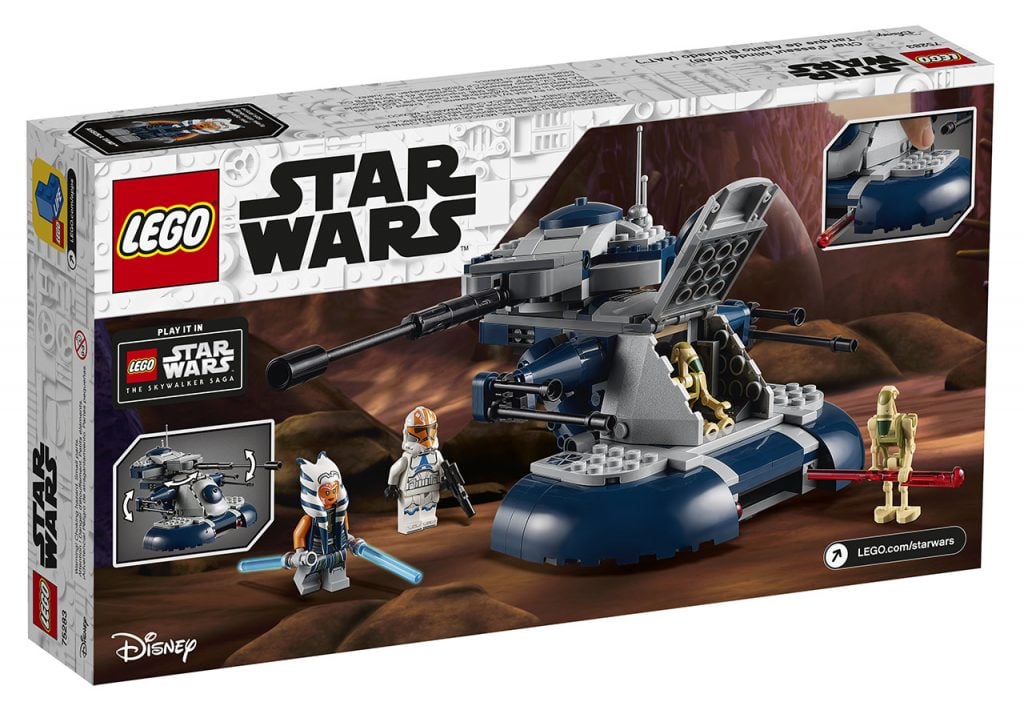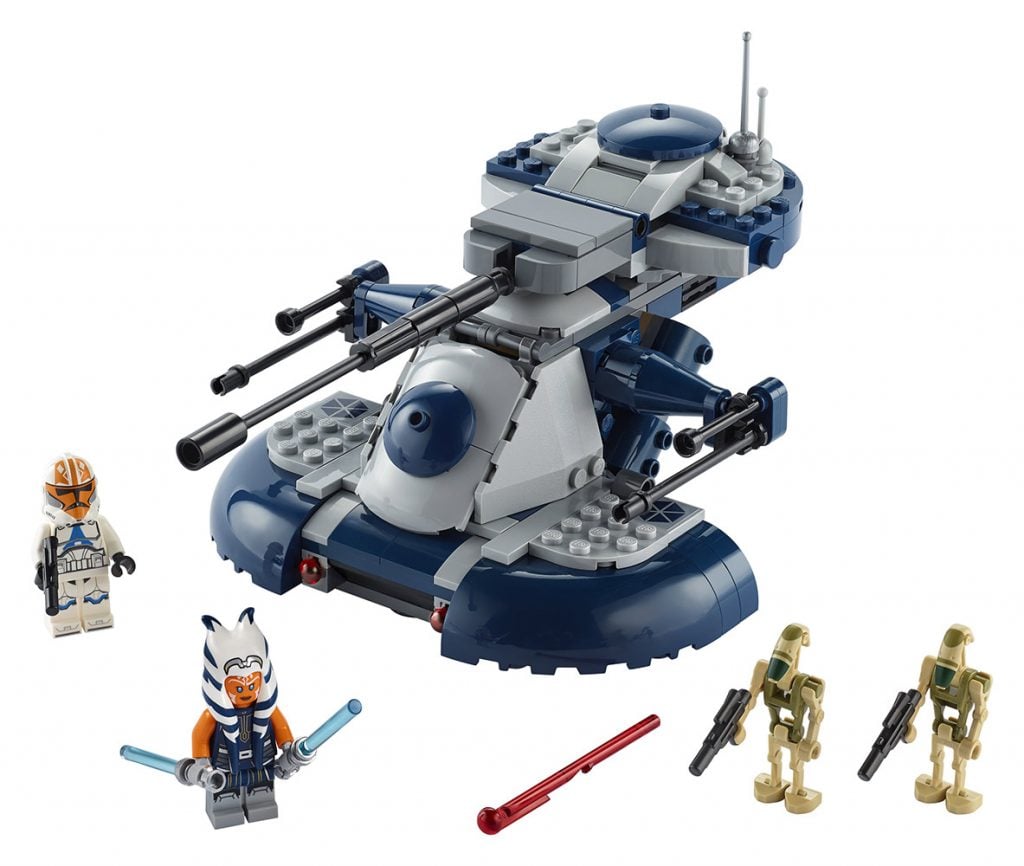 Fans of Star Wars: The Clone Wars fear not, this set is perfect for you! The AAT set includes an Ahsoka Tano minifigure and Ahsoka Tano's Clone Trooper minifigure as well as AAT Driver Battle Droid and Battle Droid LEGO figures. The AAT consists of 286 pieces and includes opening hatches with space inside for the Battle Droids, LEGO minifigures, 2 spring-loaded shooters, and a rotating turret with an elevating cannon.
The AT-AT set from the iconic Battle of Hoth in The Empire Strikes Back is an enormous 1,276-piece build, featuring a cockpit for three LEGO minifigures, foldout panels, spring-loaded shooters, a speeder bike, winch, and bottom hatch so Luke can throw in a thermal detonator. This set comes with six minifigures in total – Luke Skywalker, General Veers, two AT-AT Drivers, and two Snowtroopers. This is a great set as we celebrate the 40th Anniversary of The Empire Strikes Back.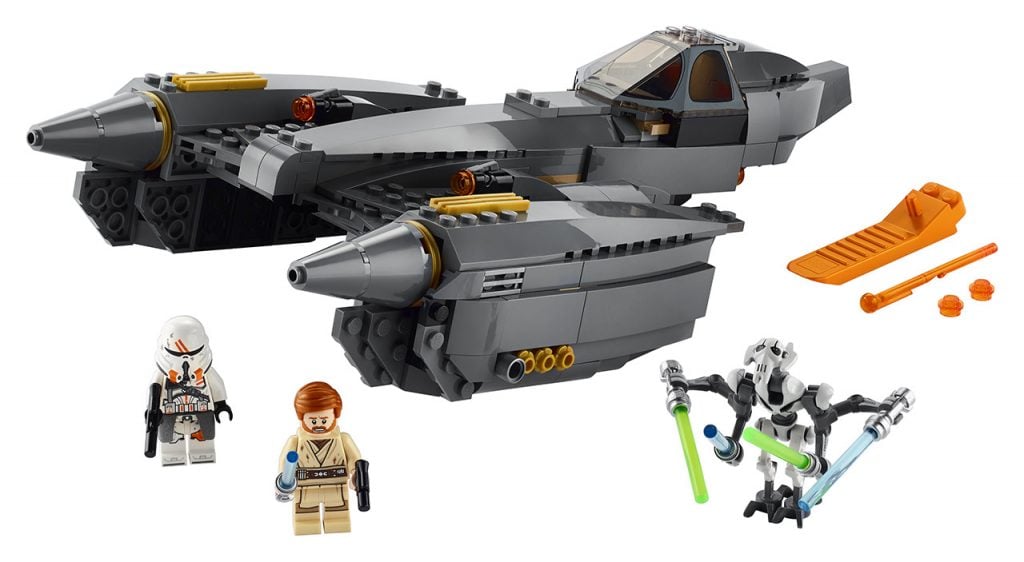 *Cough Cough*General Kenobi *Cough Cough* Put together the Separatist general's menacing ship in this 487 piece set. The set also includes three LEGO minifigures including General Grievous, Obi-Wan Kenobi and an Airborne Clone Trooper.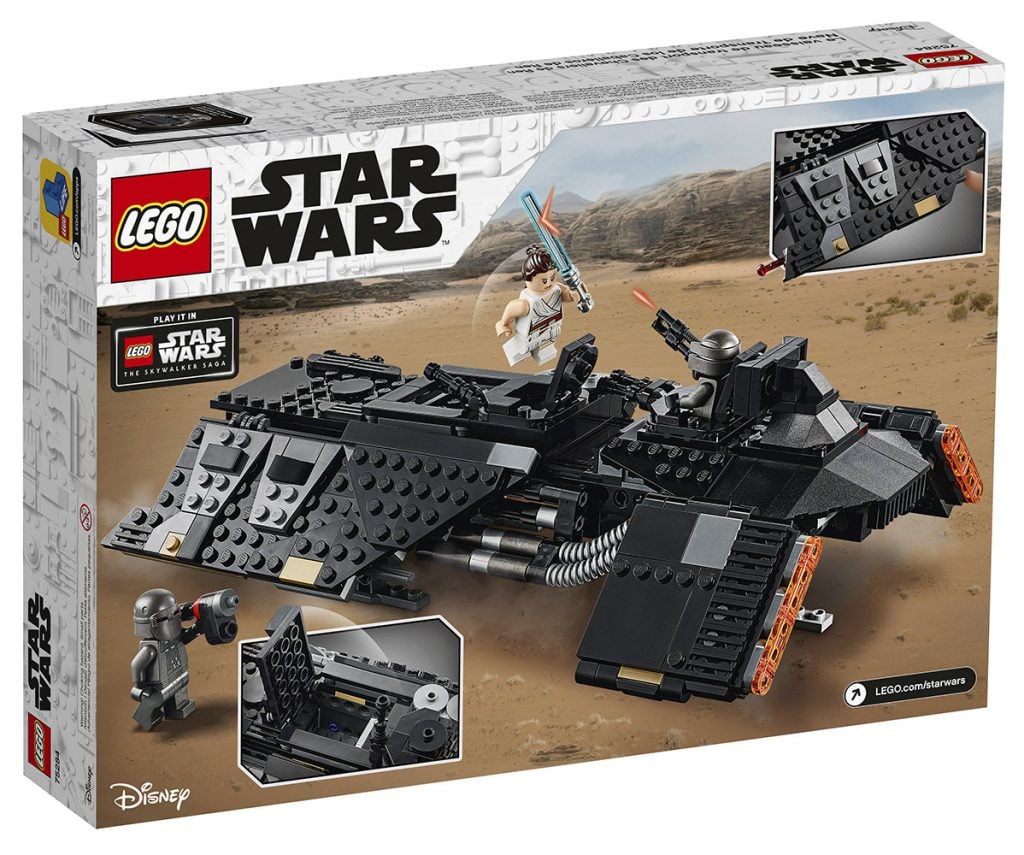 The Night Buzzard (Knights of Ren Transport Ship)
Straight from Star Wars: The Rise of Skywalker comes the 595 piece set for The Night Buzzard and includes Rey and two Knights of Ren. The transport ship has a variety of features including hidden "skis" to replicate the hover effect, plus two opening cockpits for the Knights of Ren, a compartment for a captured LEGO minifigure, and two spring-loaded shooters to inspire creative play.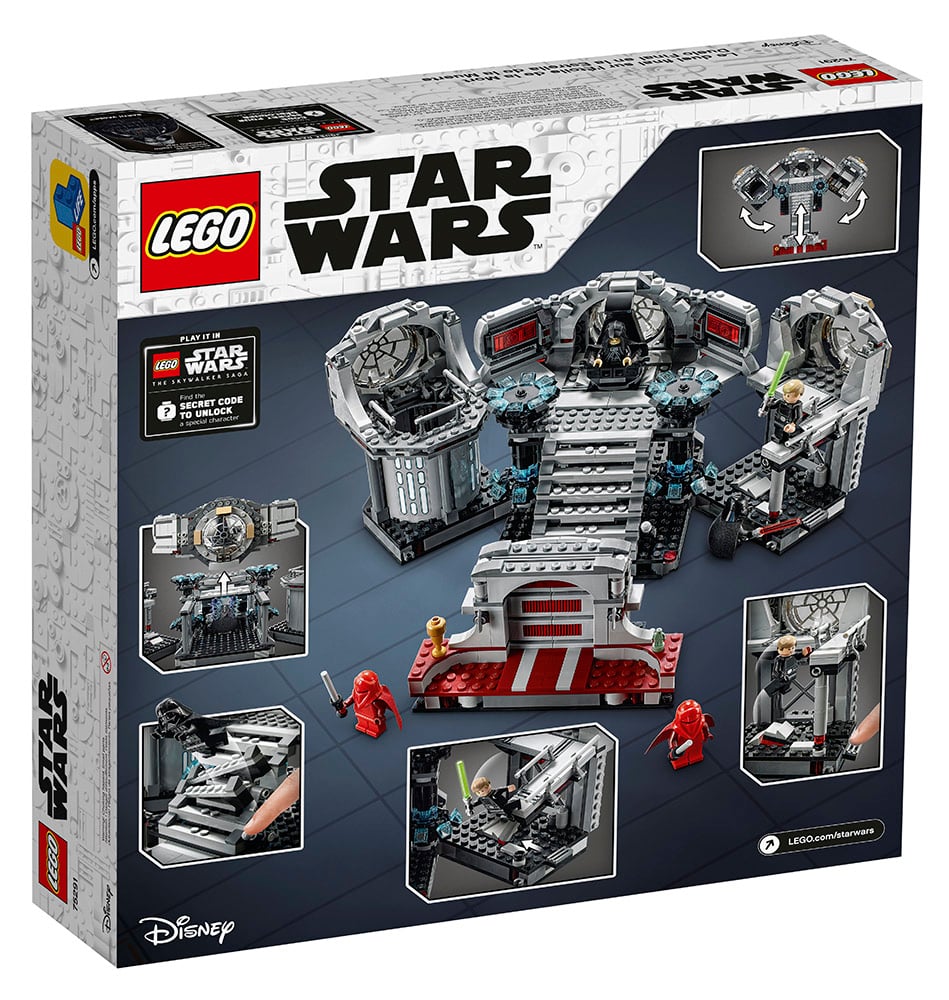 Death Star Final Duel (Unlock Code Included)
The Death Star Final Duel set features a 775-piece build of the Emperor's throne room on the second Death Star, which includes minifigure Force-jump function, collapsing stairs and bridge, rotating throne, and a reactor shaft. This set also comes with five minifigures — Darth Vader, Luke Skywalker and Emperor Palpatine with lightsabers, plus two Imperial Royal Guards with Force pikes.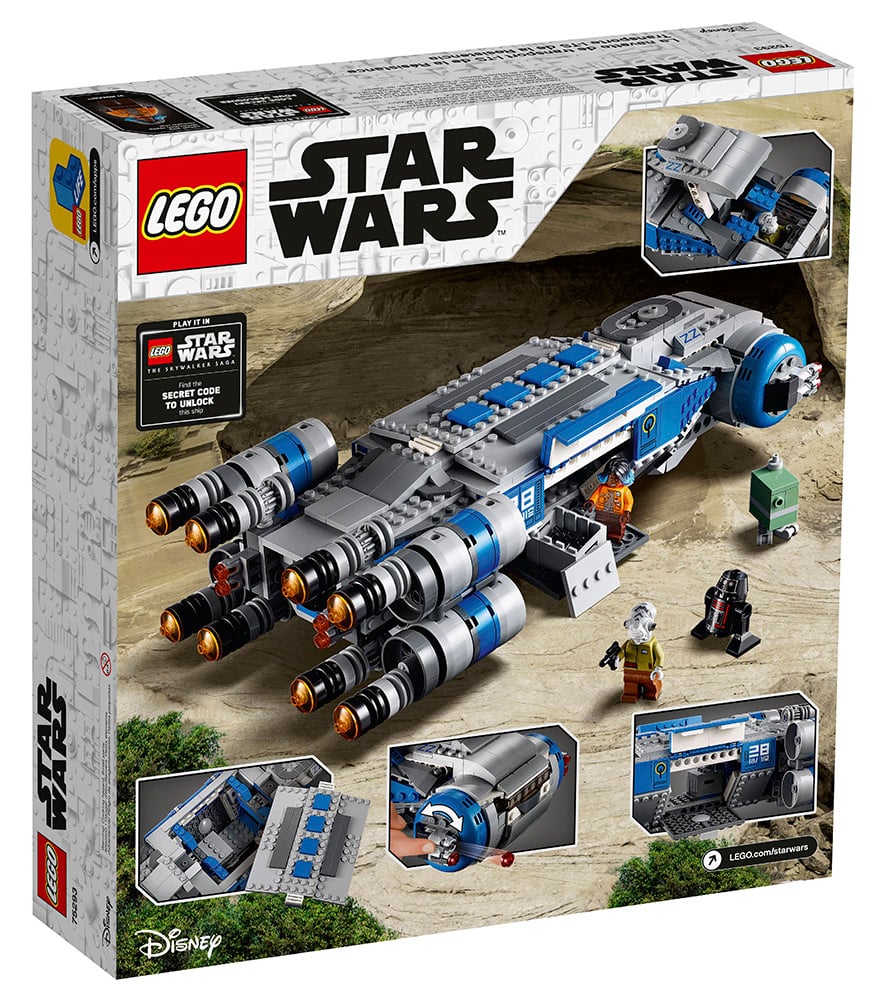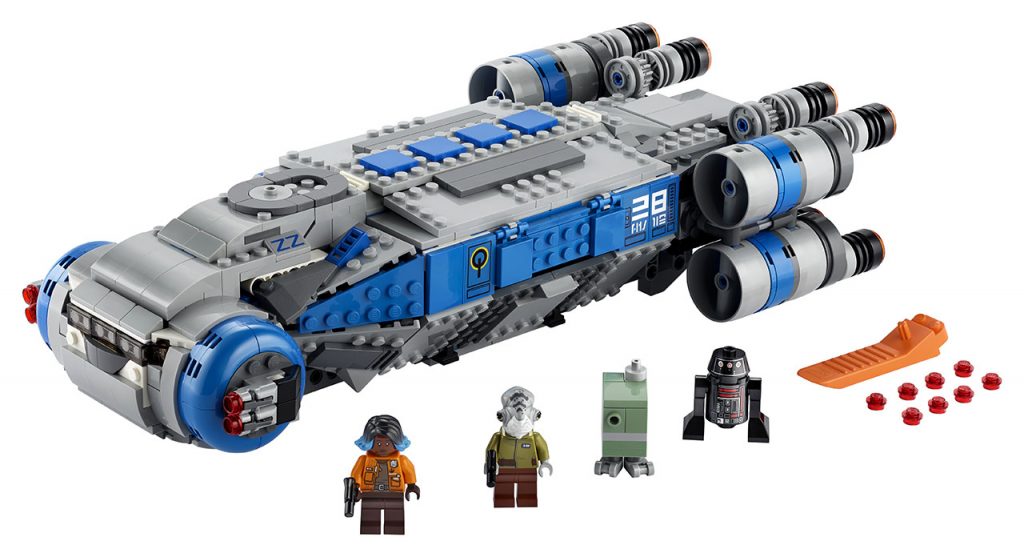 Resistance I-TS Transport (Unlock Code Included)
I am very excited to see the Resistance I-TS Transport ship created for Star Wars: Galaxy's Edge as a new set. This 932 piece build includes four minifigures – Lieutenant Bek and Vi Moradi, plus an Astromech Droid and GNK Power Droid –  and has a variety of cool features for amazing role-playing adventures at home.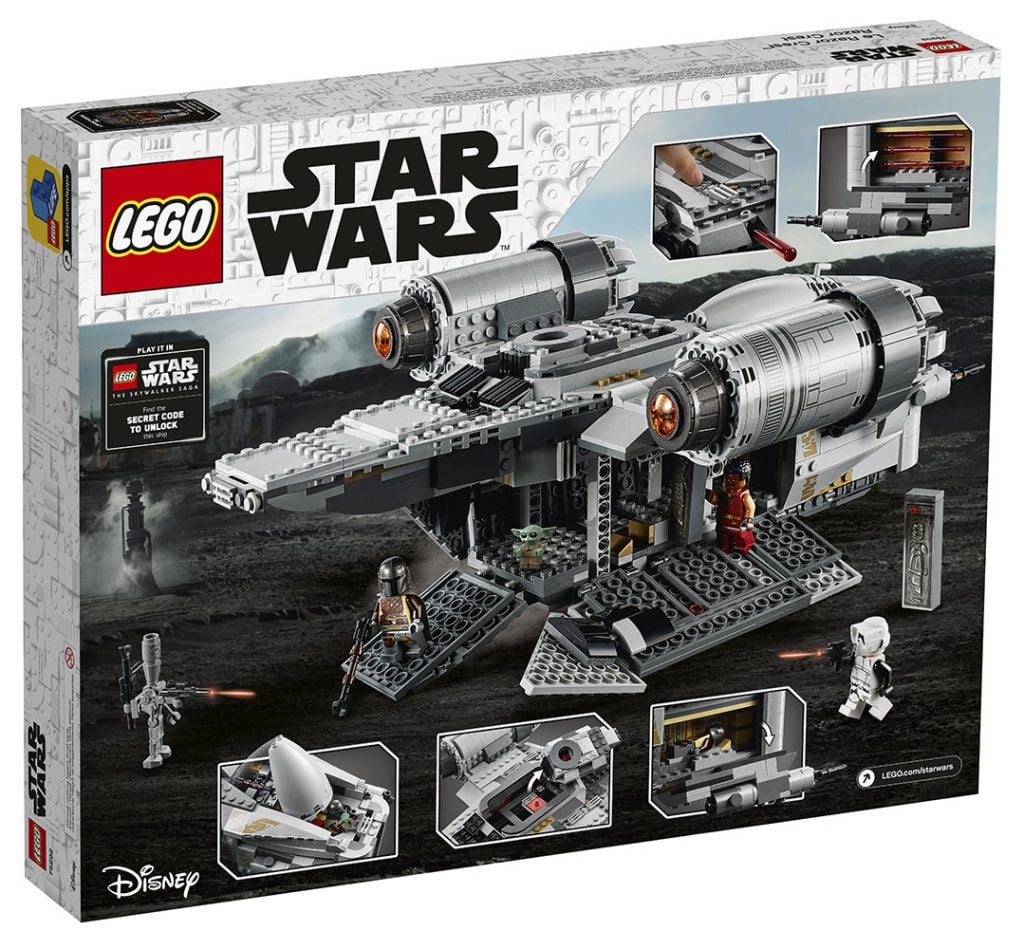 The Razor Crest (Unlock Code Included)
Get ready to collect bounties with the Mandalorian's armored transport shuttle The Razor Crest in this massive 1,023 piece set. The vehicle features a cargo hold with opening sides that double as access ramps and carbonite bounty elements inside, a dual LEGO minifigure cockpit, spring-loaded shooters, escape pod and more authentic details from the series. In addition you'll get a solid line up of minifigures including The Mandalorian, Greef Karga, and Scout Troopers as well as the Child and IG-11. My only question is where is the Cara Dune minifigure we so rightfully deserve?
Got your eye on a particular set? I'm a big fan of the Razor Crest, the AT-AT, and the Resistance I-TS Transport and cannot wait to get these set in my hands. Happy Building!
Writer and Star Wars lover located in Florida, USA.
"I don't like sand. It's coarse and rough and irritating and it gets everywhere."
- Anakin Skywalker