Updated with the Winner! We Are Teaming Up With GOG for May the 4th to Give Away Five Star Wars Games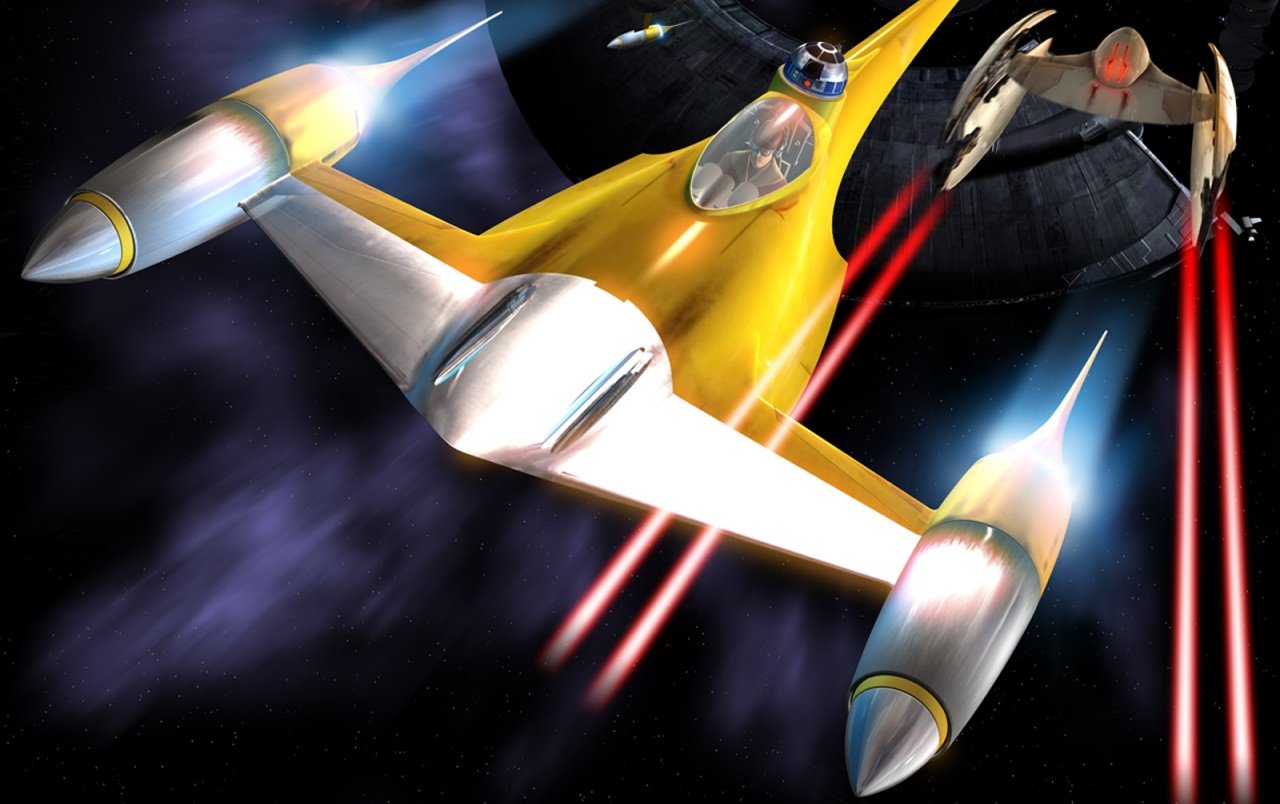 What fun! We are going to gift a lucky reader a selection of five "retro" Star Wars video games thanks to our friends at GOG.com. All you have to do is leave a comment below telling us what your most treasured experience playing any Star Wars game is. Make it simple and memorable!
What games are we giving away? Well, we made a hand-picked selection of games that range from aerial dogfights to platforming. Check them out:
This re-release of the first game in the Rogue Squadron series takes you to the skies, where you bring the fight to the Empire once more after the destruction of the first Death Star. The game follows Luke Skywalker and Wedge Antilles, who assemble a squadron of battle-tested pilots to take on dogfights, search and destroy missions, reconnaissance, bombing runs, rescue assignments, and more. It first released back in 1998, both on N64 and PC.
Star Wars: Shadows of the Empire
Part of the Shadows of the Empire multimedia project created by Lucasfilm, which set out to create a story set between The Empire Strikes Back and Return of the Jedi, this game follows mercenary Dash Rendar in his quest to help Luke Skywalker and rescue Princess Leia from the claws of the evil Prince Xizor, leader of the Black Sun crime syndicate. Although it is primarily a third-person shooter, the game also features multiple vehicular action sequences. It released on N64 (1996) and PC (1997).
One of the many The Phantom Menace tie-ins, Starfighter puts you in the cockpit of various starships with the mission of stopping the Trade Federation's attack on Naboo. The game is mostly fast-paced and uses arcadey controls rather than sticking too close to the simulation side of aerial gameplay. The story follows an unlikely alliance and acts as a prequel to Episode I. The game first released on PS2 and Xbox (2001). The PC version arrived in 2002, and a re-release hit PS3 in 2015.
Star Wars: Rebel Assault 1 + 2
This pack features the two Rebel Assault games, which are rail shooters that follow Rookie One, a moisture farmer from Tatooine in the style of Luke Skywalker, as he fights the Empire through the Galactic Civil War. There are various spaceflight missions and some "on foot" action too. Rebel Assault is one of the oldest titles to make use of extensive full motion video (FMV). The first game released exclusively on PC in 1993. The sequel hit both PC and PlayStation in 1995.
LEGO Star Wars III – The Clone Wars
As the finale of the acclaimed animated series hits Disney+ this Monday, you can relive its first few seasons with the third entry in the LEGO Star Wars saga. Fight through the events that kickstarted the Clone Wars and take the fight to the Separatists with over 100 characters. Look out for its many surprises and Easter eggs too!
We are looking forward to reading all your comments and fondest memories related to Star Wars video games. The winner will be announced this Friday. GOG is also running a "May the 4th Be with You" sale that covers all of their Star Wars catalogue (which is quite sizeable). Be sure to check it out and grab some Death Star-sized blasts from the past if you are in the mood for some retro gaming from a galaxy far, far away.
Update!
We used a random number generator and the winner is OvertOnion. Please send us an email to viralhide@gmail.com to get your code and claim your games. Thanks to everyone who participated.
Francisco J. Ruiz is that guy who has watched Jurassic Park a thousand times and loves Star Wars. His hunger for movies is only matched by his love for video games. He graduated in English Studies from the University of Malaga, in Spain. As he keeps writing about what he enjoys (and doesn't) for websites all over, he's continuing his studies.