Star Wars Rumor and Theory Review – Hayden Christensen Returning for the Kenobi Disney Plus Series?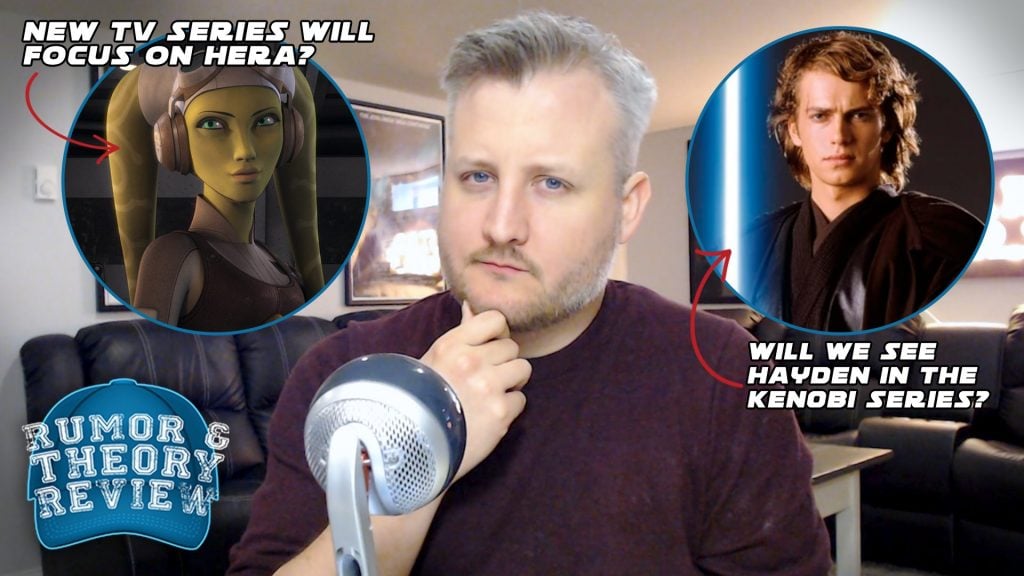 Star Wars rumors and theories are always running rampant on the internet, so we like to have some fun and give our takes on the latest ones out there each week in our Rumor and Theory Review show!
This week I tackle the rumor Hayden Christensen is returning as Anakin in the Kenobi series and that it will be announced at Celebration. Another rumor claims Leslye Headland's Disney Plus Star Wars show centers around Hera and recasts Leia?! Watch below.
Be sure to subscribe free to the SWNN YouTube channel which features this show in addition to our podcast The Resistance Broadcast, The Mando Fan Show, merch unboxing reviews, event coverage, The Clone Wars Fan Show, and more!
Thanks for watching, subscribing, and being a part of the SWNN community. Special thanks to The Resistance Broadcast patrons for making this video possible. Let's seek the truth together! Until next time, see ya around kids.
John Hoey is the Lead Editor and Senior Writer for Star Wars News Net and the host of The Resistance Broadcast podcast
"For my ally is the Force, and a powerful ally it is."