'Star Wars: Doctor Aphra #1' Getting Digital Release Tomorrow in Celebration of May the 4th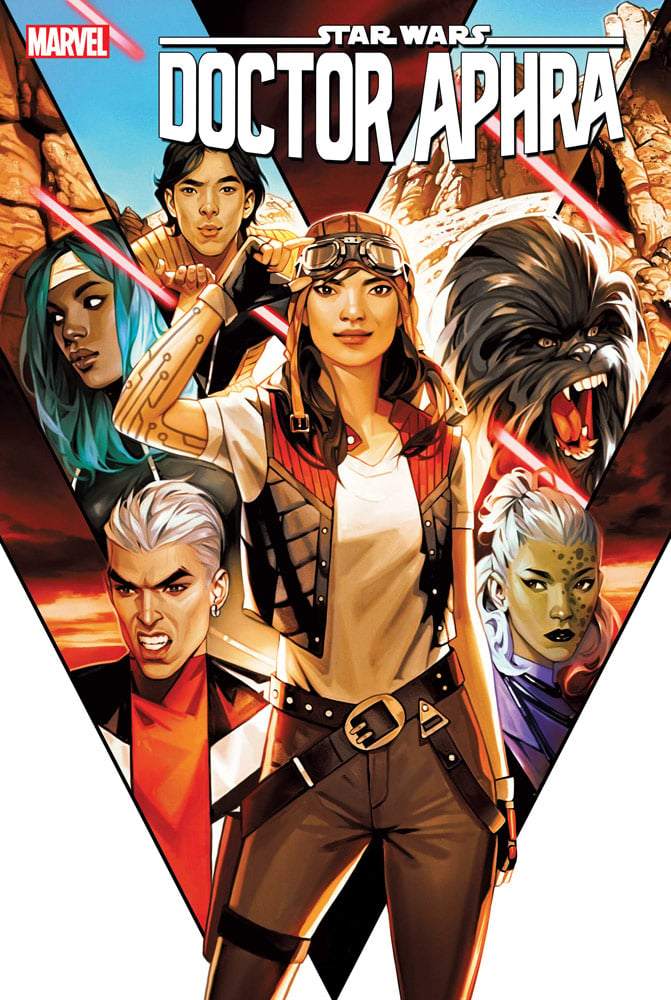 If we weren't getting enough content tomorrow for Star Wars day (May the 4th) we definitely are now! The new Marvel run of Doctor Aphra will begin tomorrow with the digital release being moved up to celebrate. The first issue of the new run was postponed due to the Covid-19 pandemic, as all comics were. 
Marvel reported the issue would be released on May 27th, with the first week of new comic book releases since production was halted in early April. The digital release has now been moved up to tomorrow with the print version keeping it's original release date towards the end of this month.  
Doctor Aphra first appeared in the 2015 Darth Vader run of comics and has since become a fan favorite. She spun out into her own original run which ended last December after 40 issues. This is the start of a new run of her own adventures.  
Here's the synopsis for the new issue:
NEW CREW, NEW MISSION! With the Rebel Alliance back on the run after their defeat at the Battle of Hoth, it?s never been a more dangerous time for outlaws, scoundrels and the errant rogue archaeologist to make their way in the galaxy. But after a string of bad luck and near escapes, DOCTOR APHRA is back on the job! She?s been keeping a low profile ? jobs are scarce and credits scarcer. But the promise of the score of a lifetime is a chance too good for her to pass up. And to find the cursed RINGS OF VAALE, Aphra will need a crew of treasure hunters the likes of which the galaxy has never seen before! But RONEN TAGGE, heir to the powerful Tagge family, also has his eyes on the prize. Do Aphra and her team stand a chance at fortune and glory?
So keeping tally with our Star Wars day releases we have: the final episode of The Clone Wars: 'Victory and Death', the release of Disney Gallery: The Mandalorian, a behind the scenes look at the making of the series, The Rise of Skywalker premiering on Disney+, and now an early release of Star Wars: Doctor Aphra #1.
Happy Reading!
Alex Newman is huge Star Wars fan and loves to keep up to date with the canon. He's also loved movies for as long as he can remember. He's a massive Disney and superhero fan but will watch anything. He's worked at a cinema, a comic book store and at Disney World but is currently working in radio in London!