Marvel Unlimited: This Week's Star Wars Releases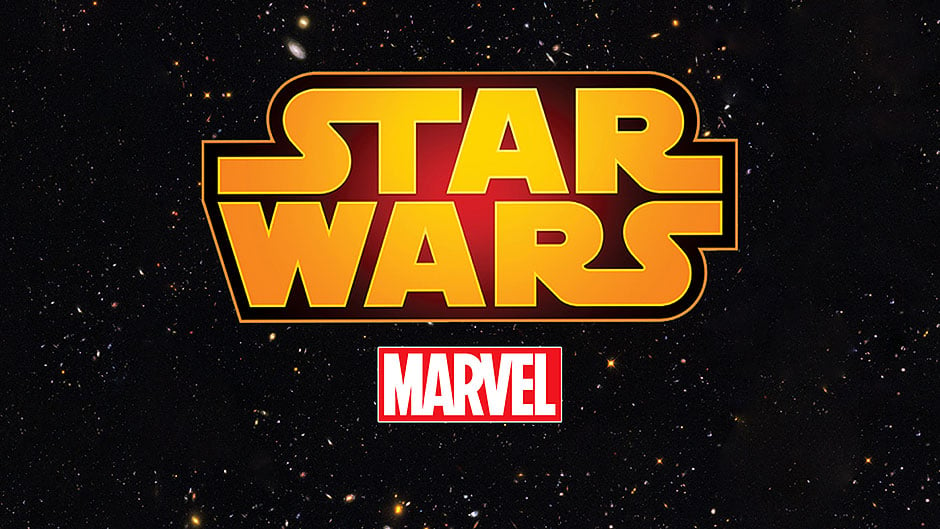 Marvel Unlimited is the Star Wars comic publisher's subscription service. Think of it as like Netflix/Spotify but for Marvel comics. The comics are released on the service six months after they're released for individual purchase (either physically/digitally).
They've got the entire canon Marvel Star Wars back catalogue in their library plus anything they've released under the Legends banner.
Released this week: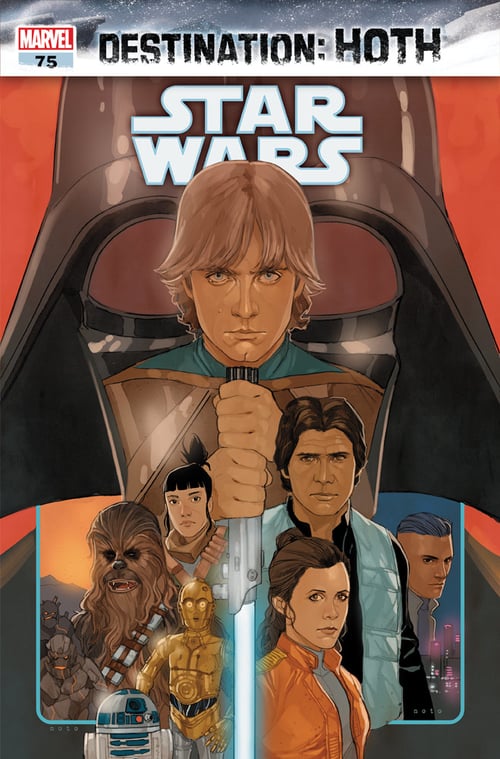 Star Wars #75
Summary:
All the stories collide in the final issue of the 2015 Star Wars run. Han, Leia, and Dar arrive at K43 with a Star Destroyer right on their tail, Vader faces off against Luke and Chewie while they all try and avoid the planet's lava. Vader isn't going down without a fight though and has reactivated the bombs set to destroy the planet. However, C-3PO has made friends with the planet's natives, and his kindness might just help save the day!
Verdict:
It has been a crazy run in the five years since this series started. It hasn't all been perfect but there were definitely more highs than lows. It's a shame then that while this issue is good, it isn't great. The plot seems quite hastily wrapped up and we don't get any explanation about finding Hoth or how the Rebel Alliance got there (hopefully the one-shot Empire Ascendant will give us some insight).
However, while the plot doesn't link into the Empire Strikes Back, the characters do. This issue further solidifies what writer Greg Pak has done well: show Han's growing interest in Leia that motivate his actions in the film, it also cements C-3PO and Chewbacca's friendship, making the the scenes in Empire where Chewie salvages and repairs him all the more touching. Phil Noto's art is still top notch and as a self contained story-arc, Rebels and Rogues has been interesting and fun, if not the strongest way to finish the 75 issue run. Full review with spoilers here.
Happy reading and may the Force be with you, always.
Alex Newman is huge Star Wars fan and loves to keep up to date with the canon. He's also loved movies for as long as he can remember. He's a massive Disney and superhero fan but will watch anything. He's worked at a cinema, a comic book store and at Disney World but is currently working in radio in London!