What a Multi-Show Contract Could Mean for Rosario Dawson as Ahsoka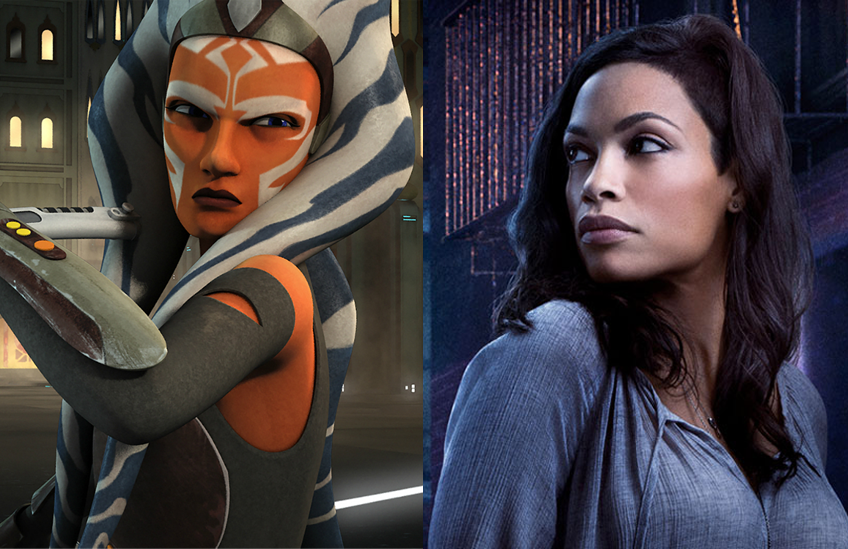 A recent rumor states that Rosario Dawson's deal to play Ahsoka Tano is a "multi-show deal" which has ignited the fires of online speculation, attaching the character to every live-action Star Wars project in development. While it is possible Ahsoka could appear in the untitled Cassian Andor series or even the Kenobi series, the practice of signing actors to multi-project contracts is a film industry common practice, especially for big franchises.
According to a report by The Direct, Rosario Dawson's deal as Ahsoka Tano is a multi-show deal. Credit to them as they make it clear this deal in no way means Dawson will appear in other Star Wars shows or films, but that Lucasfilm included the option in the contract so they can retain the actress to portray the character for future inclusion as needed. A reminder, this all comes with the awareness that Lucasfilm/Disney have never confirmed the reports that Dawson is playing Ahsoka or that Ahsoka is coming to live-action, though all sources we have personally spoken to have said it is true.
The practice of signing actors/actresses to multi-project deals is a very common practice, especially in franchises. It is a way for the studio to lock down talent in a commitment, sometimes for financial reasons and sometimes to simply preserve the continuity for appearances of a popular character. Star Wars is certainly no stranger to this practice, having done so with actors since the original trilogy. But we're talking Disney-owned Star Wars now so for recent examples: Felicity Jones' contract for Rogue One included an option for a second film, and Alden Ehrenreich's deal as Han Solo was confirmed to be three films. To this point neither of them have appeared in anything beyond their respective initial movies. But because Lucasfilm has them contracted, they can be brought back if the right situation presents itself.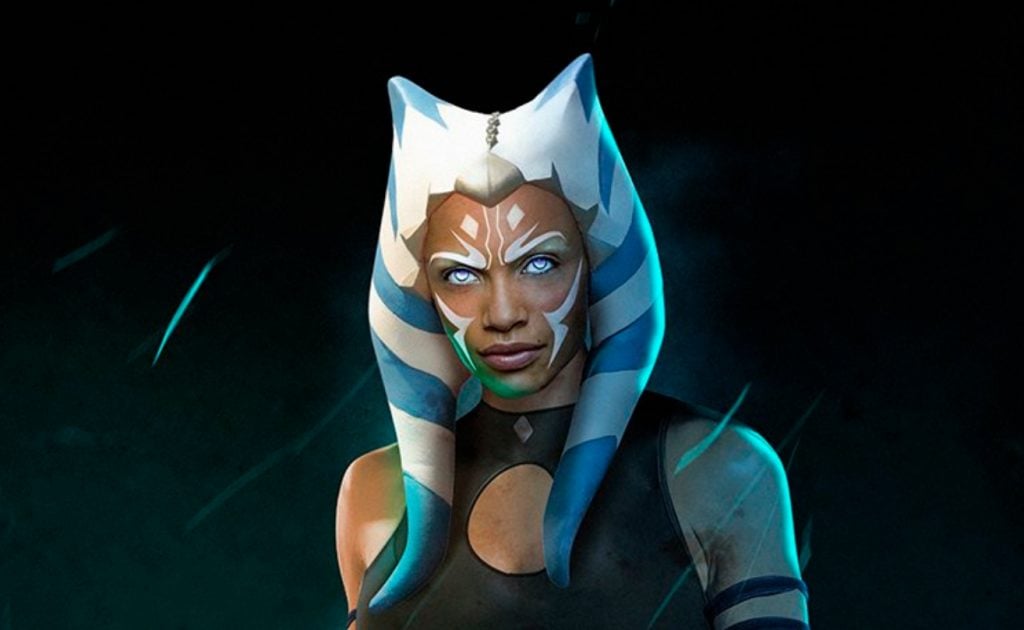 It will be interesting to see how much live-action Ahsoka Tano we end up getting. I personally believe the reports that she will make an appearance in The Mandalorian season 2, but I think Lucasfilm will logically play the long game and see how the character is received in that format before committing to anything (at least publicly) for the time being. Again, securing Dawson to a multi-show deal is the smart and commonplace move. It's possible she does end up popping up everywhere, but it's just as possible she doesn't. Either way, if the report is true, Lucasfilm has options.
SOURCE: TheDirect
John Hoey is the Lead Editor and Senior Writer for Star Wars News Net and the host of The Resistance Broadcast podcast
"For my ally is the Force, and a powerful ally it is."