'Star Wars: The Rise of Skywalker' Arriving To Disney+ On May The Fourth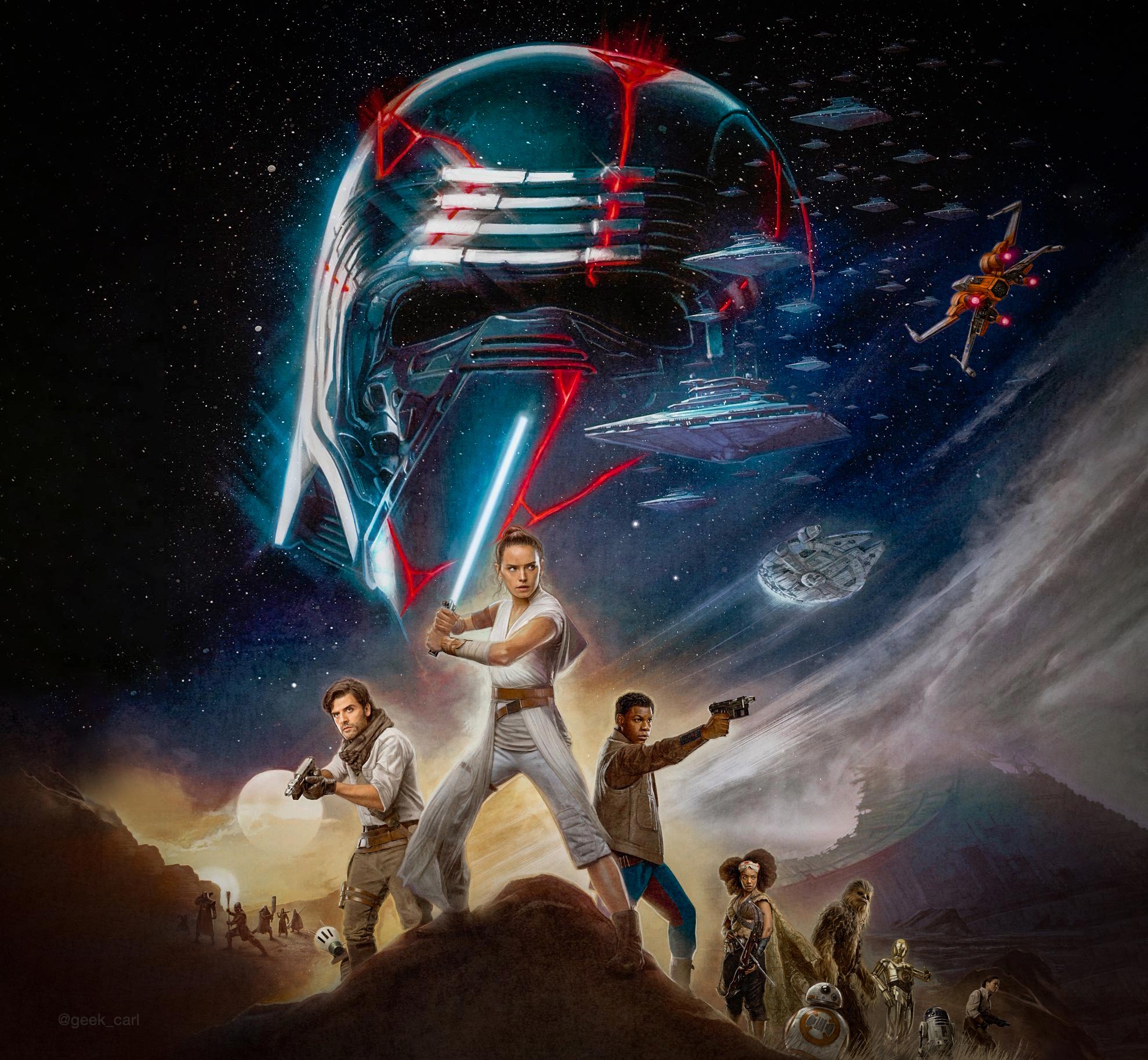 May the Fourth has been an unofficial Star Wars holiday for fans, and this year it will be quite bountiful. Not only will we get the ending of Star Wars: The Clone Wars and the premiere of Disney Gallery: The Mandalorian, but The Rise of Skywalker will also arrive on the streaming service on the day this year.
The Rise of Skywalker, the conclusion to the Skywalker Saga that encompasses the original, prequel, and sequel trilogies, hit digital formats slightly earlier than planned. The move was done as a reaction to the sudden spread of the COVID-19 (Novel Coronavirus) pandemic, as Disney made moves to reconfigure their strategies with distributing entertainment this year while theaters are closed down. Among other things, this resulted in both Frozen II and Onward hitting the service way earlier than originally intended, and it seems like they are going to be joined by the last movie that joined the $1B club worldwide – which will also likely be the last movie to reach that milestone for quite a while.
Right now, searching Disney+ for The Rise of Skywalker leads to a temporary page stating that the movie will be coming to the streaming service soon, and now we know that May the Fourth is indeed the day that the movie will go to the streaming service. Check out a screen shot of the page below:
The Rise of Skywalker coming to Disney+ on May 4th from StarWarsLeaks
This movie is the first Star Wars film that will stream exclusively through Disney+ instead of going to places like Starz (as was the case for The Force Awakens) or Netflix (as was the case with Rogue One, The Last Jedi, and Solo). This will be the norm for Star Wars movies going forward, and by the time this holiday hits, fans can watch The Rise of Skywalker and the other Skywalker Saga films on one platform. Rogue One is also on there, and while Solo has yet to be added due to being licensed to Netflix for the time being, it will arrive to Disney+ very shortly after it leaves Netflix.
Star Wars: The Rise of Skywalker is available on Blu-Ray, DVD, and Digital formats. It will arrive on Disney+ on May 4, 2020.
Grant has been a fan of Star Wars for as long as he can remember, having seen every movie on the big screen. When he's not hard at work with his college studies, he keeps himself busy by reporting on all kinds of Star Wars news for SWNN and general movie news on the sister site, Movie News Net. He served as a frequent commentator on SWNN's The Resistance Broadcast.