Rumor: Ming-Na Wen Returning as Fennec Shand for 'The Mandalorian' Season 2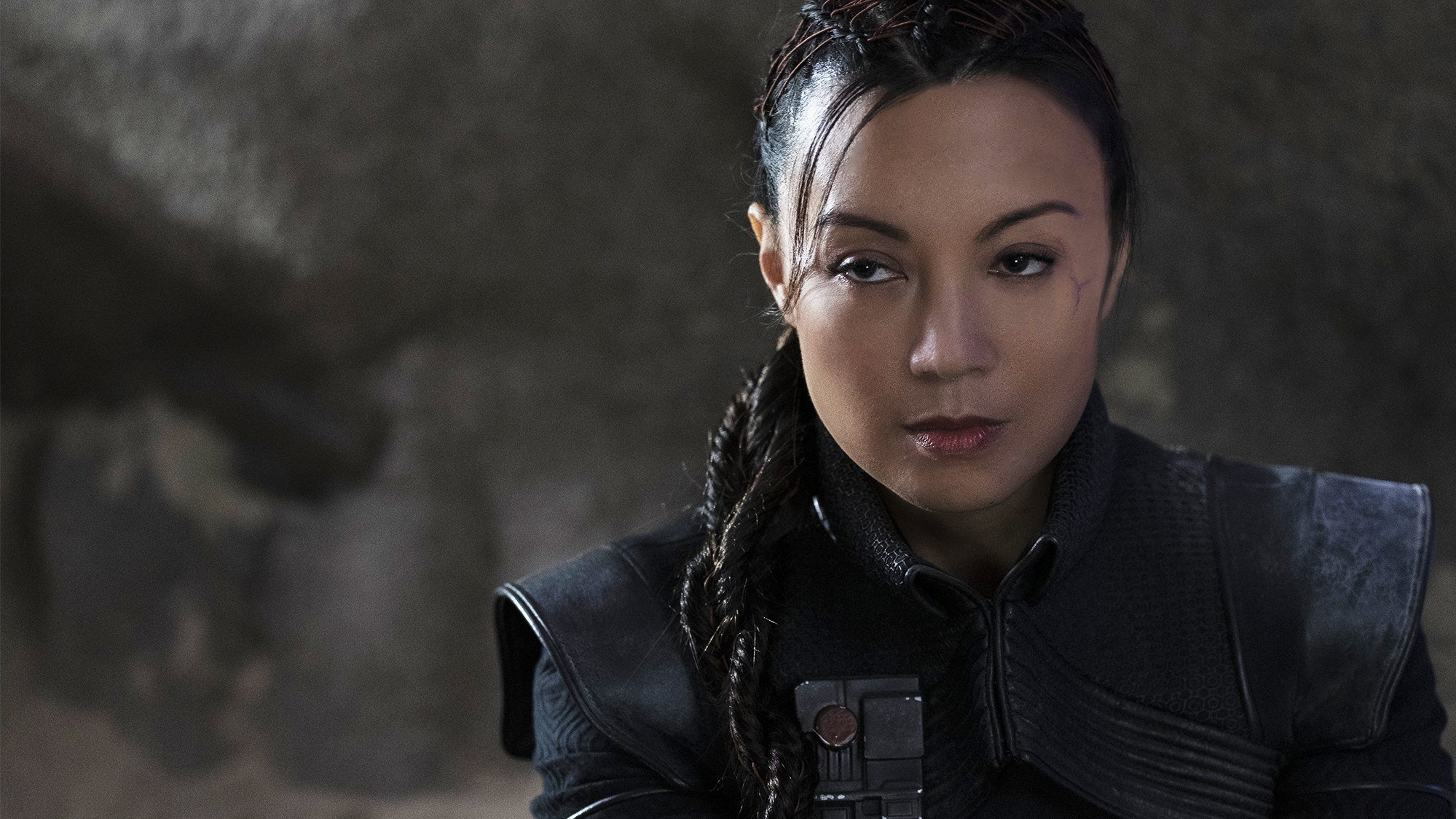 A number of fans were upset when fan-favorite actress Ming-Na Wen (the voice of the Mulan and one of the lead heroes of Marvel's Agents of S.H.I.E.L.D.) seemingly met her demise in her debut episode of The Mandalorian. Well, if recent rumors are true, we have some good news. A new report claims Ming-Na Wen will be back to play Fennec Shand in the second season!
According to That Hashtag Show, Ming-Na Wen has filmed scenes as Fennec Shand in the second season of the Disney Plus original series. So far, The Mandalorian has proven to be a great asset for the nascent streaming service, and the show's popularity is a key reason why Disney Plus performed well above expectations so far, with 50 million subscribers and counting as the streaming service continues its international rollout.
When we last saw Fennec Shand, she wasn't in a good place. Once she gave wannabe bounty hunter Toro Calican the idea that he could best the Mandalorian in combat, he seriously injured the mercenary and left her for dead, which ultimately led to his own demise. While it seemed like that was it for Fennec Shand, a short epilogue to the episode had a mysterious figure (speculated by some to be Boba Fett, or at least someone wearing his armor) approaching her body.
That Hashtag Show's sources have told them that she is back in the new season, which suggests her character could be a bigger factor in the show's run and give more significance to an otherwise pretty self-contained episode in the long run.
In addition to the detail about Ming Na-Wen's return, That Hashtag Show also noted that we'll be seeing the return of some familiar Stormtrooper designs, with Sandtroopers and Imperial Gunners (much like the ones seen on the Death Star) playing into the overarching story. Whether this suggests a return to Tatooine, or an indication that Moff Gideon's Imperial Remnant is larger than we were initially led to believe, we can't determine at this time. Nonetheless, it seems like the show will be essential in filling the gaps between Return of the Jedi and The Force Awakens.
Star Wars: The Mandalorian is set to return with season 2 this October, though the possibility of a slight delay exists due to the Coronavirus pandemic. The second season completed filming before Disney shut down several of their active productions. Post-production on the show can be done remotely, meaning that it can still meet that deadline. The possibility of a delay still exists, though many industry experts we've spoken to seem confident the show still has a great chance of staying on schedule.
Grant has been a fan of Star Wars for as long as he can remember, having seen every movie on the big screen. When he's not hard at work with his college studies, he keeps himself busy by reporting on all kinds of Star Wars news for SWNN and general movie news on the sister site, Movie News Net. He served as a frequent commentator on SWNN's The Resistance Broadcast.